Franchise Clique Reviews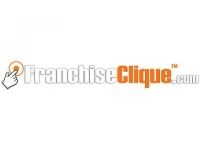 You may also be interested in
Franchise Clique Customer Reviews

James C
Excellent leads and service
Franchise Clique is one of our longest relationships for over 10+ years for our franchise system. We close an average of 3-5 deals each year. Our leads are verified by phone. We are delighted with the lead flow and services. Customer service is excellent, and we take out our rep once a year. I would recommend them to any franchise system and already do.

Mo C
Four Sales From First Fifty Leads!
As a franchise consultant, I am offered new lead programs on a day-by-day basis. I have been a customer of Franchise Clique since December of 2020. I've already converted four franchise sales out of my first fifty leads. I have two deals closing this month as well. They are super flexible, transparent with their services.
I have already recommended two of my colleagues, and they have similar results. I would recommend their service for a variety of reasons. I do like that they are the only lead service in the franchise space that provides me a recording of every lead. I can hear the body of work with call verification that they do. I would highly recommend them, and I thank them for the ROI they have produced for me.

Jonathan C
This company does amazing with bait and switch. They tell you they have call verified leads and then send over "leads" that either have no clue why they are being contacted or aren't real people. Don't waste your money.

Melissa M
Franchise Clique Producing Real Franchise Sales!
I normally don't write reviews, however I wanted to share our long term success with Franchise Clique. Our franchise system has used FranchiseClique.com for 5 years now!
We recently closed a 3 pack sale and have a number in the pipeline. We have another one coming to discovery day at the end of May.
Thanks for the amazing service!

Robert E
Our franchise has used Franchise Clique for close to 10 years now, with good results. They send us very qualified candidates and have the best service among portals. I work with other portal firms in the space and they are very competitive and out rank them for sales most of the time. Recently we closed a large multi-franchise deal and wanted to share our exciting news.

Mike
Great Service, Long Time Customer!
We have engaged with Franchise Clique several years ago as it's only outside portal being used within our US Domestic space. In addition, our international department has engaged on country specific usage. The way it has been integrated into our various franchise systems; website, CRM has been very beneficial.
David and the Franchise Clique team have been very responsive and open to our integration requirements through our sales department and our franchise marketing agency. Their ability to target specific regions where we are recruiting, and the customization process has been extremely beneficial for our brand since we target high net worth and multi-unit candidates.
The quality of the leads are better due to their ability and willingness to listen and to develop alternatives that meet our requirements. If a company uses just one or has multiple portal concepts for their recruitment, it would be beneficial if Franchise Clique was part of the mix.

Charles A
Horrible work environment
I greatly regret ever working for this company. The CEO/Boss proved to be extremely dishonest and willing to lie to and take advantage of clients as well as employees.
David Schwartz is among the most dishonest, petty and unprofessional people I have ever met let alone had the displeasure of working for. at his behest employees would routinely mislead clients on the quality of service as well as falsify and make up notes provided to clients about the leads that were submitted to them. Leads that were sold as call verified were in fact often never even spoken to.
Furthermore it was quite common to have your job threatened and to have commissions withheld from your paycheck for the most trivial and petty of reasons. This man is a Liar and a Cheat and that attitude and disregard for others has found its way into every aspect of the business.
I am sure it would not take much to have this man convicted of criminal charges. DO NOT WORK HERE! you are much better off anywhere else.

Gloria A
Do not submit your contact information on this site!
Franchise Clique is a free service for people to research and become aware of the different franchise opportunities available.
However, if you submit your contact information to their site in order to receive more detailed information about the franchise you requested, you have just been involved in a SCAM!
They take your contact information and resell it to different franchises that you did not request information for. You will get multiple calls and emails from random salespeople about buying their franchise - most that are not even close to what you had originally requested! Review their privacy policy and don't fall for their SCAM!
Get the information about a franchise of your liking from their site and then contact that franchise DIRECTLY by going to their official website - NOT franchise clique. Most information provided on their site about these franchises is misleading as well as inaccurate as I'm sure a legitimate franchise will cost more than $10,000 to start.

Annonymous
Worst Company to Work For
I started working at Franchise Clique the end of January 2015 and ended up quitting in August of 2015. Every job I've ever had I have stayed there for years, and at Franchise Clique I was surprised I lasted as long as I did....which was only seven months. First off, the company itself is a joke- I worked as the Executive Assistant to the CEO, Dave Schwartz, and I would say two weeks into the job was when I got a really bad feeling about the company. I found out, AFTER accepting the job, that the "call-verified" leads they sell to franchising companies are not call verified at all. The CEO has everyone in the office look up people online to see if they can find an address, phone number, email address, how much money the person has to invest, etc. They then make up the notes on the "call verified" lead and send these to clients pretending like they had a real phone conversation with the lead. In reality, all they did was look up information online- which 99% of the time was inaccurate or even worse...totally made up! Since I worked directly underneath Dave, I told him time and time again that his way of providing business for his clients is unethical and straight up ILLEGAL. I am shocked his "companies" (Franchise Clique, Franchise Buy, Call Verified Leads.Com, are still in business because every person he does business with catches on to his scam and severs ties with him immediately. He is running out of people to trick into doing business with him.
I quit because of how horrible he treats his employees (which results in a horrible work environment). Everyone cowers away from him as soon as he decides to show up for work because you never know what type of mood to expect from him. He is a creep when it comes to being a female as well. His poor wife, Susan, has to be mortified. The main reason I quit was due to the unethical practice. I couldn't even be proud of where I worked or feel comfortable there because I was so concerned with the company getting sued and going bankrupt due to the fact that his entire business is based off a scam! His "ten-person call center" consists of one person. Whom he threatens to fire every other day if "they don't hit their numbers". You can't sell people "call verified" leads when you never spoke to the lead or verified any of their information! There were SO many complaints from every client he had while I worked there because they would call these 'call verified' leads and be told that they never spoke to anyone from Franchise Clique, or that they have $5,000 to invest in a franchise instead of the "$100,000-500,000" that Franchise Clique claimed this person told them, etc. I felt so bad for the people who would do business with him because I sat there knowing that they were being totally ripped off.
You may be wondering why I waited a few months before writing a complaint, and there are a few reasons for that. One- I didn't want to come off as bitter. I was not fired. I chose to leave the company. He told me I was the most "vital employee he had" and that "he didn't know what he would do if he lost me." This still was not enough to keep me from walking out and quitting because morally, his way of doing business is disgusting. One day I was the greatest employee he had, the next day he would talk about me to other employees and say I never did my job. He would fire an employee and then talk about their salary to other employees, speak negatively about them and break all confidentiality or professionalism that every CEO of a company is to uphold.
I have no patience for a boss who says to all of his employees "I don't need any of you, I can do all of this myself." If he can do it all himself, I would love to see him try. And soon enough, he will have no option but to do it all himself. In the past 9 months, more than 6 employees have quit and walked out. Yet, he still wonders "what's wrong with everyone?"
He may have been the "greatest salesman ever" at the company he worked for years ago, but that DOES NOT mean he can successfully run a company. He is the most immature and self-centered boss I have ever worked for. Every job I have ever had, I have always been told I'm one of the hardest working employees. He doesn't respect you no matter how hard you work. I had full control over all of his emails, because he never writes an email himself (regardless of what his clients think), and the fact that the CEO could never respond to an email without asking me "what should I say?" is outrageous.
I have never taken the time to write a bad review on any company I've worked for, not even on Yelp for a bad restaurant I've gone to. But Dave Schwartz needs to be locked behind bars or close down his "businesses". I mean that. He is a con-artist. He steals money from people, he doesn't pay his employees and he destroys any type of positive work environment. If you want a job you can be proud of; if you want to have job security; if you want to get paid a fair amount for working hard; if you want to have a boss who knows what it means to be professional; if you want to have a job that is actually legal- DO NOT work for Dave Schwartz at any of his "companies".