Fooducate Reviews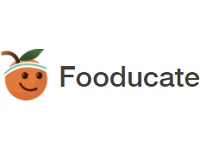 The Fooducate App, found online at Fooducate.com, is a website and mobile application which states their goal is to help people choose their calories not only by the quantity, but also by the quality.
How Does Fooducate Work?
According to their website, Fooducate wants to educate people on how to improve their health through eating better food.
Though they realize that many people will lose their app in order to meet weight loss goals, helping people lose weight is not their only goal – they also want to make sure that they are losing weight while learning about high quality foods.
In order to do this, their app allows people to scan a product bar code and instantly see a nutrition "grade" of A, B, C, or D, to learn about the product's pros and cons, and then to see what recommendations the app has for healthier options in that same product category. &nbsp
&nbsp
The algorithms they use in order to analyze foods have been developed by a combination of professionals and dieticians, and the algorithms are programmed to identify foods that are the most nutrient dense.
To do analyze this, the algorithms take into account the nutrition facts panel, the ingredients listed, and the product category.
The website is very clear that their company and their mobile application is not affiliated with any food manufacturers, supplement companies, diets, or "any sort of magic pill." In addition, they do not every give any food an "F" rating, as they say that all food does provide an important service – stopping people from going hungry.
Mobile Options
At this time, this mobile application is available for both iOS and Android operating platforms. There is no information on whether they will expand their offerings in the future.
Cost/Price Plans
The standard information that this company provides is all free of charge, but they do also offer their customers a Premium membership. This membership allows users to be able to customize recommendations and grades based on their own personal dietary needs and preferences, but unfortunately the website at this time does not provide pricing information for this.
Refund Policy
Because this company does not charge their customers for their services, they also do not provide a standard Refund Policy at this time.
In addition, since there isn't really any information on their webpage about their Premium service and its associated costs, there also isn't any available information on receiving a refund of those services.
However, it is likely that customers won't be able to get a refund for these services, and that instead whenever you cancel your services you will simply get to finish out that particular month's subscription and have the services cancelled from that point on.
Customer Service Contact Info
Customers who wish to contact Customer Service with questions, concerns, or complaints can do so by submitting them directly to their website through the Contact link located at the bottom of the page.
Reputation
This mobile application is highly rated on both iTunes and Google Play at this time, showing that current users appear to be happy with the way this application works and how easy it is to incorporate into their lives.
One health blog did point out that one of the best features of this mobile application is that foods aren't just compared brand to brand, but also to all other foods in a specific category.
So the bread you choose receives a grade that takes into account how it compares to other types of bread, and also in how it compares to other types of carb and grains you could be incorporating into your diet. This helps provide people with a fuller, more comprehensive understanding of what they are eating as a whole.
If you have experience with Fooducate or their products, please leave your reviews below.
You may also be interested in
Fooducate Customer Reviews

Hyacinth G
Learn about what you are eating as well as what other people are consuming
It's simple, easy to understand, and encourages participation at the level a person is able to deal with. Fooducate is mainly for folks who are on a diet; either trying to maintain or lose weight - however, I've already learned a lot about processed foods and what I should be avoiding. The ingredients label to most of the products is prominently posted on its little web page within its own subdomain.
There is no pressure on me to add photos of products that are not yet reviewed on fooducate.com as a basic participant. It's a tool that can be used by various viewers and participants in many ways.
I do not understand everything about fooducate yet, however, I am willing to learn.