Food 4 Patriots Reviews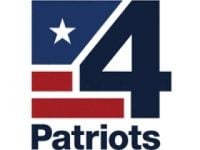 Food 4 Patriots, found online at 4Patriots.com, is a company which sells survival food kits to people who are looking for nutritious food packs which can withstand long periods of storage, in case of an emergency.
The video presentation promoting Food for Patriots is done by Frank Bates, a man from Tennessee, who says that he started his survival food company to help people become more self reliant, more independent, and "ready for anything."
The reason why he has started promoting the purchase of survival foods online, according to this video, is because his friend "Matt" received a letter from FEMA, the Federal Emergency Management Agency, which he claimed made lots of inquiries about the number of survival food kits he had and how quickly they could be shipped somewhere.
Matt and Frank Bates interpreted this letter to mean that there is an imminent threat to the United States that people should be preparing for, even though stockpiling emergency food supplies is part of FEMA's job and is something they have been doing since they were established as a government agency.
In addition, Matt, from MyPatriotSupply.com, is seemingly the only person to have ever received this letter. All "news" and blog articles having to do with FEMA questioning makers of survival food originate from a single quoted source – Matt.
Food for Patriots says this is because Matt refused to sell to FEMA whereas other food companies have likely agreed, and he and Matt want all the good people of America to have access to these food kits, not just the people that FEMA chooses.
This is an interesting claim, because at the beginning of the video Frank Bates says that he will only sell kits to 2 out of every 100 people who view the video, and only if these people agree to his requirements: that you do not discuss this video with anyone.
If you do publicize or discuss this video on social media, he says that your computer's IP address has been recorded while you are viewing the video, and you will be punished by not having access to his survival food kits.
Customers who are still interested in purchasing food supplies from Food for Patriots can do so in three different kit sizes: a 72 hour supply of food for $27, a 4 week supply of food for $197, and a 3 month supply of food for $497.
And customers who are interested in other methods of survival food production, not just stored food kits, can see other providers at Survival Seeds 4 Patriots and My Patriot Supply.
If you have any experience with Food 4 Patriots or their products, please leave your reviews below.
Food 4 Patriots Customer Reviews