Floryday Reviews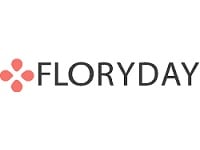 Floryday is a London based online shop that features some of the latest designs in women's fashion, accessories and apparel.
Because of their unique clothing patterns and attractive prices, the company has, over time, expanded its horizons overseas as well, shipping to nearly 100 countries worldwide these days.
Boasting an artful and stylish collection of the latest fashion trends, along with a professional team of multilingual customer service, this business might possibly have it all.
After all, this might explain why the company has millions of faithful customers across the globe, including in the Middle East, Europe, North America and the United States.&nbsp
&nbsp
Floryday Products
Getting inspiration can be tricky and while we are bombarded with thousands of online shops each day, finding a trustworthy and reputable seller does have its fair share of problems.
Putting customer's minds at ease, Floryday is supposedly an excellent place for discovering the latest products (i.e., dresses, tops, shoes, accessories and more) at affordable prices.
The best part of all?
All clothing items are displayed in one single place, catering to all your fashion needs and optimizing your online shopping experience to the maximum.
How Does Floryday Work?
The company's website features a user-friendly interface, which makes it easy to purchase items using the online platform.
For instance, you merely need to click on the product's photo or name and then you'll have access to relevant information about the item (i.e., Product Description, Available Sizes and Shipping and Returns).
You can choose between different sizes, colors, or patterns and then add the product to your cart.
One piece of advice: Always check the size chart, as different clothing items can have different sizes.
Cost and Price Plans
A significant advantage of the website is that new customers are offered a 5% discount coupon. While there are other companies that provide their customers with even more generous price deductions, there is still overall great value for money.
Once the coupons or discounts have been accepted, the amount deducted will appear on the checkout page. Even without a reduction, the price tags featured on Floryday are quite competitive and there is no chance that you won't find at least one item to pique your interest.
Customer Service
The overall quality of the company's customer service is second to none. Floryday.com makes good on its promise to offer customers the best possible shopping experience. When discussing their returns process, they accept and honor refunds within 14 days after the delivery date.
You can contact them either by email address at [email protected] with a reason for the return along with photographs, by completing the online form found on their web page, or by using their phone number.
Overall, the company strives to answer all questions and complaints within 24 hours, but there are some delays from time to time.
Online Reviews/Complaints
When it comes to online reviews concerning the company, opinions found at BBB are entirely divided. On the one hand, a good part of customers seems happy with the refund policies, appealing price tags and the quality of the materials.
On the other hand, there doesn't seem to be a middle line, as those who have had bad experiences would never again give the service a go, even sometimes calling it a complete scam.
For instance, comments highlight how they are offered money in exchange for changing their reviews, how the quality seems substandard or from China – with no tags even being attached to any of the fake clothes.
Where to Buy?
Whether you are already sold on the idea of Floryday, or whether negatives reviews never faze you, you have the option of conveniently purchasing clothing items from the company using either their website or via Amazon.
Competitors and Alternatives
If you are looking to avoid the hassle of the complaints outlined above, there are at least three alternatives you should know about and the first one is Pretty Little Thing.
Not only is this website popular with millennials, but it has become a phenomenon in many countries across the globe, including the United Kingdom. Featuring excellent discounts on shipping and a section of clothes continually on sale, Pretty Little Thing is one for the books.
A second option is Equipment FR, which offers a 10% discount for new customers, as compared to the 5% by Floryday. Most impressive is their app as well, which boasts all the designs provided by the company – the effortlessly chic style we love.
With casual European undertones and a vast selection of luxury fabrics, this company emphasizes high quality. Last but not least, Garnish is the place to go to if you're looking to stand out from the crowd.
Featuring multiple designs made in extremely limited quantities, these modern pieces bring a vintage element combined with an elegance that will make you confident and sexy.
One of the bestselling points of Garnish is that each clothing piece is hand-checked by the creator, Erika, offering a personalized service to each customer.
The Bottom Line
Avoiding big queues or people stepping on your toes can make your shopping experience much more pleasurable, for obvious reasons.
There is an excellent feeling in being able to view all designs in one single location, rather than tossing and turning your head and waiting for the overload of information to kick in.
If you're an avid online shopper, then we've introduced you to at least four companies that you can use to keep up with the latest clothing trends and designs.
If you have experience with Floryday or their products, please leave your reviews below.
You may also be interested in
Floryday Customer Reviews

Lyn S
This Company is great to deal with. No scam!
OMG I bought a fur lined pattern jacket. Pockets and front zip. Also a gorgeous dress. Quality absolutely fabulous. Took about 2 weeks weeks to arrive which I think is reasonable. So So happy and I will buy again. Great company to deal with. Thank you.

Angie C
Bought some slip on sandals! Very cheaply made! Didn't cost that much and would cost more to send them back! They had straps that go over my feet , and only had one hole on the strap to tighten it.
The plastic was so thin and cheap , I was able to make more holes to tighten the straps across my feet. I will not order anything from then again!

Debbie
they have very nice looking clothes but don't plan on washing them if you want them to stay looking nice. Ordered a dress with a lining that was about 3 inches longer than the dress. Fit beautiful till washed and hung to dry. The inner lining shrunk so much in the back it was 2 inches shorter than the dress and the frunt shrunk to about 1 inch longer than the dress. The dress it self shrunk about 5 inches. I ordered more items after seeing how well made the first dress was made and canceled my items as I washed the dress the day after ordering again. After my complaint they did refund the money for the dress and stopped the order and refunded my money for the second order. Customer service stepped up and did what they should have. So if you want to take the chance at least you have an honest company as far as customer service.

Betty G
I placed my order on Feb. 6, 2020. Floryday has taken the money out of my account, but they've not shipped my merchandise yet. I've had a chat online, but the person can't answer my question about why my order has not shipped. They should not have taken the money until it has shipped. The "chat" person told me he/she would forward my inquiry to the department that handles shipping. I gave it a two-star rating because up to this point I'm not happy. They appear to be stalling.

Judy B
Shocking! Company are robbers! 6
They are thieves and robbers.
They don't give you your money back after a return.
They steal your money!
Never Shop with this company.
EVER!
They Claimed I Was Never A Customer!
I placed two orders with this company on February 17, 2019. The items arrived over a month later, and the quality of the clothing was horrible. I asked for a refund and never got it. The company told me that if I would give them 5 stars, then they would refund me. I will not be bribed. I wrote a negative review on Trust Pilot and Floryday had it removed because they claimed I was never a customer! Here are my order numbers:
028934282409
029188327812
BUYER BEWARE!!!!!
I wish I had read all the awful reviews about this company before I ordered clothing from them. I placed my orders on Feb. 17, 2019, and nothing has arrived as of today, March 10th. The two tracking numbers they gave me are fraudulent. I have filed a dispute with my credit card company. Please.....do not be their next victim.