FlightFox Reviews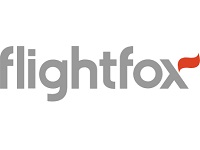 FlightFox Customer Reviews

Ritwik S
They hardly saved any money over my initial quote and charged me for it. The next day I could find better flights than them. This company is out there to scam, doesn't care about you.

Sarit
Worst customer service ever!
They're impossible to talk to on the phone (only email); thet don't find good deals; and they don't understand simple questions. I would avoid them at all costs!!!

Jonathan T
I am going on a trip over the holidays and was trying to find a good flight hotel deal. I tried flightfox by sending them a link to a trip I found on airtransat. I told them that I wanted a trip for 3 persons for certain amount. They replied to me with a trip for 1 person for an amount less that the one I sent but the total for three persons would still be way over my limit. I decided to just ignore their messages cause I thought it was ridiculous. I didn't know about the fees they charged if you didn't decide to take their trip. Three weeks later I look at my bank account and flightfox charged me 67.00 dollars. Nowhere on their site was I ever informed about how much this fee was or when it was to be charged. They never gave me a choice to refuse or accept this charge. I am now trying to see I they will refund me the fee. But they seem to think that they did nothing wrong. Has anyone dealt successfully with them? I think their practices are deceptive.

Teropatara
Never use Flightfox. It is a scam! They found us terrible flights from our departure location in Europe to Hawaii only couple of euros cheaper than our initial flight plan was and they were refusing to refund their fee to us although we were absolutely not happy for their suggested flight schedule.
The reason why we were not happy to their flight schedule was that in their suggestion all 3 flights from our departure location to Hawaii were separate bookings with very narrow times to change planes. If we would miss our next flight, no one would compensate the missing flight to us because of the separate bookings. Our initial flight plan that was only couple of euros more expensive than the plan that Flightfox was suggesting to us, was from a travel agency on one booking and in case that we would miss our next flight due to flight delays etc, the travel agency/airline would compensate us other flight.
Be aware of Flight fox especially if you are travelling somewhere where you need 2 or more flights. The policy of Flightfox to make bookings is absolutely ridiculous as they suggest separate bookings that might be couple of euros cheaper than yours but there are huge risks that due to flight delays you don't achieve your final destination. And then you have lost your money to Flight fox as they could save these couple of euros with much worse booking than yours.