Flair Smart Vent Reviews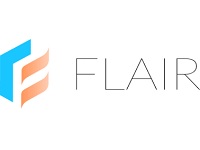 Based in San Francisco, Flair specializes in producing climate control management solutions for homes of the future. Their two main products, The Flair Puck and The Flair Smart Vent system work in conjunction with each other to eliminate uneven room temperatures and help you cut down on your energy bills.
Flair Products
As a provider of smart home temperature management solutions, Flair created the Flair Smart Vent to help you efficiently manage your home climate control system. To use the Flair vent, you'd also need to have at least one Flair Puck.
The Flair Smart Vent helps you to eliminate uneven temperatures in your home. Where traditional vents blow cool or hot air regardless of temperature and conditions, the smart vent receives information from The Puck and works by increasing or reducing the temperature of a room.
Now, what does the Puck do?
The Puck is a wireless smart thermostat that can be integrated into your home climate control system. Thanks to advanced sensors that detect temperature, humidity, pressure and ambient light, the Puck is able to monitor the condition of a room and automatically adjust the temperature accordingly. Along with this the Puck is also compatible for use with Android, IOS and the Flair web app.
Besides being able to monitor and adapt to changing conditions, the Puck also utilizes a Bluetooth Beacon that enables it to detect whether an occupant has left or entered a room. Hence, this means that the temperature is automatically adjusted to your preference the moment you set foot in a room.
What does this mean exactly? This means that your air conditioning or heating is used as efficiently as possible thus cutting down on your energy bills and reducing your carbon footprint significantly.
The Smart Vent comes in sizes of 4" x 12" and 6" x 12" to better suit the needs of your home and combined with the Puck, you'll have your formidable home climate system. Not only are Smart Vents easy on the eye, they are also easy on your wallet as they have the potential to seriously reduce your energy costs.
How Does Flair Smart Vent Work?
It all starts with the Puck that works by monitoring various variables like humidity, temperature and ambient light. After that, this information is transmitted from the Puck to the smart vent system which then responds in the appropriate manner.
For example, when the Puck has detected an increase in temperature and ambient light, it transmits a command to the smart vent system which then increases the flow of cool air into the room which lowers the temperature of the room until it reaches a preset level. Thus, this allows you to maintain a preset temperature for your entire home without having to lift a finger.
Alternatively, the Puck can also detect if there are any occupants present in a room at which point, it will determine if any changes in temperature need to be made i.e. switching the air conditioning off if there is no one in the room.
By allowing your home's various climate control systems to respond autonomously to external factors, you can significantly cut down on your energy costs while at the same time improving overall comfort levels.
Cost and Price Plans:
The following section contains information related to Flair's line of products. Read on to learn more.
1. The Flair Puck
The Flair Puck costs USD 99.00 and comes in two colors; black and white. The Puck is compatible for use with all major A/C brands.
2. The Flair Smart Vents
Flair Smart Vents cost USD 69.00 each and are only available in white. They come in 4 sizes which are: 4" x 10", 4" x 12", 6" x 10", & 6" x 12"
Customer Service:
Interested in learning more about Flair's line of products or how they work? Contact them via:
Address:
479 Jessie Street
San Francisco, CA 94103
All enquiries and customer support related matters can be directed to:[email protected]
At this point, Flair does have a policy related to cancellations or refunds. However, all enquiries and issues can be directed to: [email protected]
Online Reviews / Complaints:
Being a relatively new brand, there are not quite many reviews with regards to products made by Flair. However, some of the reviews given by customers who have actually used Flair are not very flattering.
Several customers have complained of poor build quality and inconsistent room temperatures. Along with this, other customers have also raised issues with regards to slow delivery times for their orders.
Competitors and Alternatives:
Besides Flair, there are other alternative suppliers of smart home climate control systems.
Ecovent Systems: Similar to Flair, Ecovent Systems utilizes sensors around the home to control smart vents. Compatible with smartphones and tablets.
Keen Home: Utilizes similar technology to Ecovent to control room temperatures. Also compatible with both smartphones and tablets.
Saasma: Allows users to optimize airflow and temperature thanks to a combination of sensors and a central hub system. Compatible with smartphones and tablets.
Where to Buy?
At this point in time, the Flair Puck and Flair Smart Vents can only be bought on the company's website.
Bottom Line
Flair is a new tech system that aims to help you manage your home climate better, while keeping your budget happy. However, based on some of the online reviews, the company may still be working out some product and customer service issues.
If smart home climate control is important to you, and you're okay with being an early adopter, you might find that Flair could be the solution for your home.
If you have any experience with Flair products, please leave your reviews below.
You may also be interested in
Flair Smart Vent Customer Reviews

BentheHanmer
Absolutely terrible from top to bottom
Terrible from top to bottom.
Horrible instructions for set up. HORRIBLE mobile app. Unreliable network connection. Does not function when connected to my Nest thermostat (as advertised).

Ryan
NO, absolutely do NOT buy anything from this company.
I wish I could give a negative star rating. This product setup is an absolute joke. I run two electronics repair shops, I know how to read directions and how to troubleshoot issues. These pucks and app just don't communicate and this is a mess. two different sessions of over 2 hours each time, and these things still aren't functioning. Run in the opposite direction of this company.

S. B
Good idea, Bad product. Don't waste your money.
Great idea meets absolute failure! The only thing worse than the product is the almost non existent customer support which is email only. From the poor battery holder failures to the restrictive grille to the horrible app interface, it just doesn't work much less as advertised.
After installing 20 smart vents in my two level home to help balance the temperatures what I ended up with was much worse than the manual vents that I started with. Seasonally I needed to open and close the upper level vents opposite the lower level vents to balance between heating in the colder months and cooling in the hotter months. Flair smart vents seemed to be the answer. I couldn't have been more wrong.
Although initially it seemed they might be doing the trick I soon discovered the Flair system was "dumping" what it considered to be excess air into unoccupied rooms. Imagine coming home on a moderate spring day to an overcooled 58 degree bedroom because the room was unoccupied and the system decided that was a good place to dump it?
Not exactly as expected or advertised. Now you can turn the furnace back on to bring your room back to temp. Can we say increased utility bills? Never mind all of the wasted air conditioning. This is common place whether heating or cooling. Excess conditioned air is redirected to unoccupied rooms rather than utilized where it is needed causing the system to work harder longer. Furthermore the vents are controlled by temperature only and will remain closed if just the fan or humidifier happen to be running.
Flair failed to respond to any of my requests prior to the no return date, then refuses to return the defective product or refund my money regardless of the 1 year warranty against a defective product. Also ignore the reviews on their site as they do not publish negative reviews in an effort to hide the many similar complaints and failures and block those that do on their Facebook page.

Rich D
No customer service or Tec Support
Purchased two Flair smart vents and one Puck. Could not get the puck to connect to hook up o the internet there is no way to contact customer service as there is no phone number. I am returning the units for a refund.

Rajesh F
Got a Puck for my mini split. Love it!!!

John A
Great, wish the faceplates were in blue
I have a room that's always a little cold and this fixed it. Love the product. Support is great. Can't give it 5 stars cause I wish the faceplates were in blue to match my blue walls!!

James B
I had a room in my 4-bedroom house that was always too cold. Found Flair via some Googling and bought it. I love it. Fixed my problem—that room is now great. Their support is great too. They literally got back to me in a few minutes after emailing them. Awesome.

Jacob P
I can't even get anyone to reply to my initial problem during setup. Ridiculous.