FitVine Wine Reviews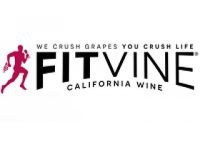 FitVine Wine is a company that states they were born out of a desire to combine the love for a healthy lifestyle with the love for wine, they offer the best of both worlds to health-conscious wine drinkers.
The company specializes in wines for those who have allergies, are vegan, or simply want to lower their sugar-intake. Plus, they're environmentally friendly.
How Does FitVine Work?
The company was created by a group of friends with a commitment to creating flavorful wines that pair well with active lifestyles. These wines are made with pesticide-free grapes that provide a perfect full-ABV but clean drinking experience.
Rich in flavor and made with an extended fermentation process, these wines are fermented to dry, lowering their overall sugar content. So if you're wondering, does FitVine have less sugar? The answer is a resounding yes.
Not only does this wine have less than one gram of sugar per liter - or less than 0.09 grams of sugar per glass - but its proprietary process enables the extraction of more tannins and beautiful colors.
There are all kinds of wines for you to choose from, too, so you don't have to sacrifice flavor for your health. Some of the most popular and best options include Pinot Noir, Cabernet Sauvignon, Rose, Prosecco, Chardonnay, and Pinot Grigio.
Are you wondering, "ok, but does FitVine have sulfites?" the answer is yes, unfortunately - but much less so than other brands of wine. In fact, these have fewer than 35 ppm - reducing the potential for a nasty hangover!
Between the low levels of sulfites and the ultra-low sugar content, the nutrition facts of these wines are absolutely astounding. Most contain only around 100 calories per 5 oz serving, with the same alcohol content you'd get from more calorie-laden wines.
Made with natural ingredients and with only two to three grams of carbs per glass, FitVine and keto lifestyles blend together quite nicely, too.
Cost and Price Plans
The cost varies depending on the type you select. Most types cost anywhere between $17.99 and $23.99 per bottle, which is a bargain when you compare it to other premium wines.
You can also purchase full cases of the wines, which comes with 12 bottles of your own choice. Cases start at $191.88.
Competitors and Alternatives
This isn't the only option when it comes to reduced-sugar and reduced-calorie wines. Three other wineries to consider include Scout and Cellar, Dry Farm Wines, and Skinny Girl Wine.
Scout and Cellar offers clean crafted wine in a variety of flavors. These wines are a bit pricier than FitVine Wines, but there are also more options available, including options out of France, Italy, and California.
FitVine vs. Scout and Cellar - Scout and Cellar wines aren't exactly lower in sugar and sulfites. However, they are crafted in a cleaner, more environmentally friendly manner than traditional wines.
FitVine vs. Dry Farm Wines - Dry Farm Wines are also made with sustainably-grown ingredients, and are not only sugar-free but are also keto- and paleo-friendly.
They're made with dry-farmed grapes, which require no irrigation for a reduced carbon footprint. These wines are also a bit more expensive, but like FitVine, can also be shipped directly to your door.
FitVine vs. Skinny Girl Wine - Skinny Girl Wine is a low-calorie wine that pairs well with any occasion.
With all kinds of blinds available, including Cabernet Sauvignon and a California Red Blend, you'll still have plenty to choose from. These wines are just 100 calories per serving.
Online Customer Reviews & Complaints
For the most part, customer reviews of FitVine Wines are positive. There are some reviewers who claim that they aren't necessarily the best if you have a refined palate and want a complex, professional-grade wine.
However, for the average person or athlete looking to save a few calories, these wines are the way to go.
If you really like this product, you can even become an ambassador. After you fill out an application for a brand ambassador position on the company's website and you can make money while drinking wine and telling people about it.
Customer Service
Excellent customer service is one of the defining features of this company. You can get in touch by emailing [email protected] or calling the customer service phone number at (508) 612-7142.
You can also check out the company's headquarters and winery in Lodi, CA.
Where to Buy?
These Wines are available at a variety of retailers, including most liquor stores as well as at Kroger and at Whole Foods (in certain states). You can also purchase them directly from the manufacturer.
The Bottom Line
The health benefits of FitVine Wine can't be overlooked - and with a great taste and plenty of flavors to choose from, you won't feel as though you are being deprived just because you are trying to live a healthier lifestyle.
Still not convinced? If you don't absolutely love them, you can get a refund with 60 days for a 100% refund on all of your unopened bottles - return shipping is free.
If you have any experience with FitVine Wine or their products, please leave your reviews below.
You may also be interested in
FitVine Wine Customer Reviews

Regina
Pinot Grigio mini bottles
These mini bottles are the greatest!! Always fresh in plastic bottles .. I love the less sugar and have lost Weight on my food plan due to the low points.. Each bottle is good to the last drop and easy to transport..

SandyB
Reasons why I chose Fit Vine.
Normally when I drink wine (I drink chardonnay) my cheeks flush
and I have to sometimes take an antihistamine. I don't with this wonderful wine. I was fearful that I would not be able to have my daily
glass of wine. I can have Fit Vine. It is hard to find unfortunately. Fit Vine doesn't make me feel bloated and that's a big plus.
Sandy