FitTrack Scale Reviews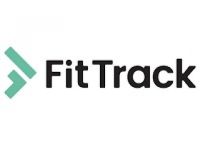 You may also be interested in
FitTrack Scale Customer Reviews

Liane C
I had the same thing happen to me that everyone else has. I ordered in September 21 and was told it would be delivered in December. Then was told it would be delivered in March. I never received the scale and finally asked for a refund and still waiting for the refund more than a year later.

Lali
Never received my scale. Emailed them several times asking for a refund and they had multiple excuses about that too. Delayed, their computer system is down, etc. They are definitely scammers.

Andie
The Company Is A Scam - Do Not Buy!!!
If I could post less than 1 star, I would. STAY AWAY!!!!! This company is a scam. DO NOT BUY FROM THEM. I purchased a FitTrack Scale in November 2021, with an expected ship date of December 13, 2021. I kept getting updates of revised shipping dates. By May 2022, I asked to cancel the order and to receive a refund - it was not worth waiting anymore. It is now almost October and they claim they are "still looking into the refund". They have held my money for almost a year. The company is a complete sham. Don't buy anything from these crooks.

Cheated &
I don't know how the scale works but I do know that the company itself are poor accountants, crooks, or bankrupt. I ordered a Dara scale during the pandemic, and they did refund the difference when they could not get me the Dara. I never did get any scale. Requested a total refund which about 3 years later and over 30 emails I have not received the refund either! I would not recommend this company at all.

Olivia
I ordered this FitTrack exactly a year ago. September 2021. I ordered it off of afterpay. Paid it off, waited 5 or 6 months still never came, I complained.. Today I got a message saying it was delivered. I thought I got scammed. I would never order anything through them again having to wait for a whole year before I received my product.

R P
Do not buy from Fit Track scammers
Can figure out how to rate zero stars.
Ordered in October 2021 for Christmas gift.
Delay after delay. I finally requested refund in May.
It's August 30, 2022 and no refund.
They answer emails so they are still out there scamming people!

Amelia G
Don't send them your money
I've been waiting on my scales for 9 months. They are full of vague excuses as to why they can't deliver and can't send a refund. DON'T THROW YOUR MONEY AWAY.

J B
Deserves Less Than One - Fraudulent Company
If I could give it less than 1 I would. Like the other's I purchased this through a payment app called afterpay. I never received it, filled a bbb report and will file another for afterpay too. Same excuses given as everyone and to make matters worse, i received an email with a 20% discount. Dara On sale from fittrack. They are still in business.

Vickie
What a waste of money. The scale works but the app doesn't which makes the scale useless. Customer service is a joke. Save your money.

Paul L
Ordered 29th September, after initial period, contacted them, they said November 19th, came and went, then they said December 16th, come and gone! Asked for refund, apparently billing (it's not a bill, its a refund) are having problems processing refunds!
Total scam DO NOT ORDER... positive reviews are paid for Internet bloggers paid for with the money you send them.

Eileen M
It's a scam. Take your $ and send nothing
It's a scam. I ordered it months ago, and have received nothing. They have not responded to emails. I just want my money back. Don't do it.