Find My Past Reviews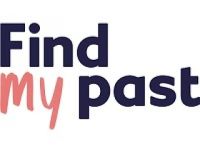 Find My Past, found at FindMyPast.com, is a family history company established in 1965 by professional genealogists in the UK, and that has more recently expanded to the US.
How Does it Work?
In 2001, the original company Title Research moved online and created FindMyPast.com, where, similar to other ancestry based websites, they gave the public access to their databases of birth, marriage, and death records in the United Kingdom.
Since then, they have expanded through multiple partnerships, with companies like FamilySearch, the British Library, one of the world's largest newspaper archives, the Naval & Military Press, which supply military records for the UK, and the National Archives, which is the UK government's official archive of over 1000 years of records.
FindMyPast.com has over 18 million registered members worldwide with records going back to 1200. And just this past year, they expanded into the United States by acquiring the available US Census records.
To get access to the records available from Find My Past, you can either become a subscribed member or purchase Pay As You Go credit that you can use to acquire records.
A one year subscription to Find My Past costs $50.04, a six month subscription costs $31.50, and a one month subscription is $9.48. You can also choose the Pay As You Go credits, which costs $13.95 for 100 credits, which will be good for 90 days.
Some records cost as little as 1 credit, with others being as expensive as 30 credits, and the average being 5 credits. However, the website does provide a list of all their records and the credit cost before you purchase your credits.
If you have any experience with FindMyPast.com or their services, please leave your reviews below.
You may also be interested in
Find My Past Customer Reviews

L. E
SO MANY PROBLEMS: please read before you buy
Find My Past is mostly focused on UK genealogies—this should not be your first choice for genealogy research if your family is US-based or if you rely records from other parts of the world. There are also a number of important problems and issues you should know about:
The worst problem for me: You cannot view the entire family tree, only half a dozen relatives at a time—the worst part of the site. I did communicate with them about this, but they keep claiming that it is "impossible to view the entire tree on a computer screen"; however, My Heritage (another genealogy research site) has solved this issue just with adding scrolling and dragging functions. This would be very, very simple to fix—an IT person can do this in a few minutes! Find My Past is being very stubborn about this, and thus will lose customers.
The "Live Chat" function for getting help is very limited, unless you live in the UK. If you live in North America, you will find that Live Chat is almost always unavailable because Find My Past operates only during "banker's hours" in the UK time zone.
Find My Past makes a big deal (and a lot of marketing hype!!) for having the 1939 Census (the most comprehensive census conducted by the UK). HOWEVER, be forewarned that all records less than 100 years old are not accessible because the UK government protects personal information for 100 years, calculated from the time of birth, even if the person has died. So, if you are searching for names and information about members of a grandparent's household, you will probably see information redacted like an FBI document!
For me, this meant that I could not get access to any information about my aunts, uncles, and grandparents, or anyone else in their generations (even though all of them are dead). There is a cumbersome procedure for 'unlocking' a document that is less than 100 years old (similar to 'unmasking') if you know that the relative is dead.
However, you have to provide an individual's proof of death for the government to unlock ('unmask') any information in the 1939 Census. For me, living thousands of miles away, I would have had to provide proof of death for over two dozen relatives, which I was not able to do. So, if you are conducting research on the generations alive during World War II, the 1939 Census may be very disappointing. What angers me most is that Find My Past does NOT mention this 100-year secrecy rule in any of their advertising and internet promotions! You have to search the site for quite a while in order to find this problem.
Also, don't be fooled by all the wonderful historical photographs of people and families they show on TV and in all their promotional advertising on the web! It is quite rare to be able to find a photo of a relative using these genealogy services. The best I could do (even with having a tree of 150 relatives) was to find my husband's yearbook photo on My Heritage! He was not amused!
Another issue: the kinship calculator is not done automatically (as it is on My Heritage). The kinship calculator is isolated as a separate function and does not work for all people on the tree (for most of my relatives, it says that I'm not related!!).
However, the one very good thing about Find My Past is that I could view original documents going back to the 1500s in the UK. This is the only reason I subscribed.

Kevin D
i singed up for 3 months of credit ive been on it for 2 hours now all i got was the same reply every time so ive just wasted 10 euro luckily i didn't sign up for a year

Jess
I had to step in on behalf of my grandma who asked them twice to cancel her account! They kept on charging her for a whole year before she came to me for help! I spoke to someone who cared a little more from the company who gave her a 3 month refund but the fact that I had to step in, in the first place is just disgraceful.
I thought they were scammers! But they are actually a registered known company so I'm really angry at them for walking all over her! And then when I posted this review on their website, of course they had it removed so I couldn't warn anyone else about their terrible treatment of customers. She should have only had to ask once and they took advantage of her!
I will be warning people of your negligence, find my past! Instead of removing my review, perhaps you should consider apologising to my grandma instead who suffers enough as it is!

Barrie M
Beware of "free month" offer
I signed up for free month but did not have the time to invest in the search at this time. I planned to pick it up again this summer. At the end of my free month I cancelled my subscription before it could be automatically "renewed." I received confirmation of this from FMP.
Today I saw a charge on my credit card and realized that my credit card had also been charged for the previous month. I disputed the charge and blocked FMP from ever charging my card again and my Credit card company refunded the money to my account.
So, beware the "free month" with automatic renewal!

Laura D
I've just signed up for the free trial, and so far NONE of my searches have returned any results. Even searches for which I already have verified information, certificates etc.
Seriously, I searched for the most basic 'William Brown' in Scotland - didn't even put any dates in - and still got 0 results. What's the point?

John D
FindMyPast have just updated their website and the performance is terrible - read the reviews here ...
http://www.reviewcentre.com/Online-Genealogy/FindMyPast-co-uk-www-findmypast-co-uk--reviews_1451222
and comments (on their own feedback page!) here ...
http://feedback.findmypast.co.uk/forums/222583-ideas-and-improvements/suggestions/5649598-improve-features-to-bring-in-line-with-the-old-sit

Brooke
World Subscription = Lies
I signed up for the World Subscription which the site says gives you all the UK records - this is a lie. They scam you because they only have a few of the UK records that findmypast.co.uk offers. I tired emailing them to make sure that I could access all the records the UK site offers and they gave me the run around, never confirming or denying.
When I asked for a refund they refused. Basically told me - too bad. If you are looking for UK family members, stay away from this site. Even the search engine is a poor comparison. You can only search by name/date. No way to narrow the search by relatives names. I basically just threw away $100 on this site.