FiltersFast.com Reviews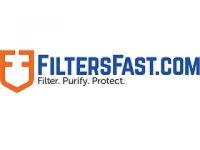 Filtersfast.com is founded by Ray Scardigno, who found it difficult to get a replacement for his refrigerator filler online and saw an opportunity for a business that helps customers replace their filters in a timely and affordable manner.
Their aim is to reach out to every household and provide an alternative for customers to enjoy purified water and air. It is regarded as one of the best online filtration providers in the United States.
Filtersfast.com is dedicated to providing quality products, good performance and innovative solutions to different homes and workplaces. It's a family-owned business located in Charlotte, North Carolina, but regardless of their location, they are expanding to sell their filters to all customers around the world.
The company is dedicated to supporting the community. They partnered with Trekdesk and Wine to Water for the W3 project in 2011. In this project, $30,000 was raised for Wine to Water and 30,000 people were able to receive clean water supply for a year.
How Does It Work?
Although the business started out being inspired by refrigerator filters, Filtersfast covers different types of filters that you might need at home, including under sink filters, shower filters, pitcher filters, faucet filters, car air filters, and whole house filters.
In terms of refrigerator water filters, Filtersfast offers a wider range of filter systems to match the refrigerator that you use. The filters on their website fit more than 20 different brands such as Bosch, IKEA, and LG.
For air filters and water filters, there are a lot of options that you can choose from. If you are looking for air filters, the Filtersfast filter can be custom made to the size you want.
Filtersfast.com makes it easy for you to find the filter that fits your needs. You can search for a filter by part number, size or by brands.
Once you found the filters that you like, you can add the items to your shopping cart, set up an account and make a purchase.
Cost and Price Plans
The cost of the filters varies based on your needs. It can range from $10 to over $250. In general, buying a filter from Filtersfast is cheaper than the retail price, and you could be saving from 9% to 40%.
Don't forget to consider the shipping costs. If you would like to enjoy free shipping, you should spend over $75 on your order.
In order to get a 5% discount from Filtersfast, you can join The Home Filter Club. The Club is a pay as you go subscription program and you can cancel or modify your orders as you wish.
Customer Service
In terms of return policy, the product you return has to be in a new condition that includes all the original parts and components.
Within 30 days after the ship date of your item, you can log in to your account at FiltersFast and click the "return" button to start the process by selecting the order.
Once the online returns process has been initiated, a UPS mailing label will be provided by FiltersFast. When FiltersFast received your item, they will arrange a refund to your original payment method.
If you want to reach out to FiltersFast for customer support, you can send a text message to their phone number: 704-228-9166, or email them through FiltersFast's website: https://www.filtersfast.com/support.asp
If you have received any damaged or defective items, you can start creating a claim by using the contact us function on Filtersfast's website. A claim form will be available for you to fill out and submit. It usually takes 48 hours for Filterfast to process your request.
Online Reviews/Complaints
If you wonder whether Filtersfast.com is legit, the company has received an "A" rating from the BBB. There are many happy customers of Filtersfast who love that they are getting a good deal and the products are in good quality.
However, some people mentioned that the shipping is a bit slow and their order had not been received. While there are customers who complain about customer service, there are supporters who said FiltersFast handled complaints diligently.
Competitors and Alternatives
Apart from Filtersfast, there are other providers in the market that offer similar services.
Culligan Water
Culligan Water provides water softeners, treatment and filtration systems to their customers. They are certified by the Water Quality Association, NSF and the Underwriters Laboratories. Water testing kits are also available at Culligan Water.
To make a purchase at Culligan water, you can make your purchase online or find a local dealer near you.
Aquasana
Aquasana is a company based in Texas. They are dedicated to promoting healthy living by providing clean water to their customers.
Their water systems are categorized as whole house, drinking, shower, replacements, and bottles. Similar to Filtersfast, you can sign up to Aquasana to get some special offers.
The US Water Systems focus on water treatment systems, targeting city water, well water, water filters, and commercial-use water. Experts at the US Water Systems have a combination of over 150 years of experience in treating water.
Comparing to Filtersfast, they seem to offer a smaller amount of selection and it costs more to get free shipping from US Water Systems.
Where to Buy?
If you are interested in ordering from Filtersfast, you can visit their online store at https://www.filtersfast.com/
The Bottom Line
Many of you might agree that finding the right filter could be a challenging process. You can imagine yourself going down the aisles in a huge warehouse store, looking for the right filter. In the end, you might not sure whether you are getting the right one, and worst still, the product might be quite expensive.
Going online is becoming a trend for everything – including filter purchase. To enjoy the convenience of shopping online, you might want to try making your first digital filter order.
If you have any experience with FiltersFast.com or their products, please leave your reviews below.
You may also be interested in
FiltersFast.com Customer Reviews

Drury A
False shipping claim and no communication
Ordered a refrigerator filter 1/15. Received notice it was mailed 1/16. It's now 1/21 and post office has yet to receive package. The company does not respond to repeated inquiries. Stay away. They need to change their name to slowfilter or nofilter.

Sherry K
call because i had bought all my filter from them they went up wouldn't decuss giving me a price match with the filter she hangup on me and they wanted 3.54 i got the same filter from another company for 1.45 each
There lost sherry