Filippo Loreti Reviews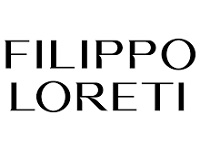 Filippo Loreti is a luxury Italian watch brand which was started a crowdfunding campaign with the stated aim of providing customers with high quality watches at affordable prices.
How Does It Work?
According to their crowdfunding page, most luxury watch brands are incredibly expensive not just because they are high quality, but because they require a variety of manufacturers, distributers, marketers, and retailers to all be involved in the creation and selling process.
Filippo Loreti decided they wanted to try a new approach to providing their customers with high quality watches at more affordable price points by cutting out all the middle men that were involved and instead using a crowdfunding approach to finance the creation of each individual watch.
Their watches will still be held to the same luxury standards as always, made from 316L stainless steel which offers high strength, durability, and long-lasting visual appearance.
They also offer premium quality Italian leather bands that will be made to your specific wrist measurements for the best fit.
Their website says that this new approach to watchmaking will truly create luxury watches, as their watches will be limited edition and made to order, not mass produced and available at local retailers.
Cost & Price Plans
Unfortunately this product is not yet available for sale on the open market at this time, as they are still in process of crowdfunding on their Kickstarter page.
Customers who are interested in purchasing this product at this time will be able to order one for roughly $158.18, as all prices are listed in Euros at this time, and it appears as though the full retail price of these products will be $317.42.
According to their crowdfunding page, it seems as though this product will begin being shipped to crowdfunding donators during Spring of 2017, though these dates may change in the future.
Refund Policy
Because this product is not yet actually being sold on the open market, they also do not appear to have any kind of published Refund Policy available for their customers at this time.
Hopefully once their product actually begins being delivered to customers that participated in their crowdfunding campaign in the Spring of 2017, they will begin publishing these important policies, but until then customers will need to contact their Customer Service team with any questions they have regarding refunds.
Customer Service Contact Info
Customers who would like to contact Customer Service with any questions, concerns, or complaints can do so by submitting them directly to them by using the Ask A Question link at the bottom of the Kickstarter page.
Reputation
Because this company has not actually yet made this product available on the open market, there is no way to know how well it will fulfill all of the promises it has made to its consumers.
However, it does appear that the other watches they have made in the past that have been sold at luxury prices are well-liked, so it stands to reason that these new collections should be made to high standards as well.
Competitors and Alternatives?
Certainly there are many different kinds of luxury watches available on the market, as well as many mid-level watches which have fantastic ratings and reviews and tend to be significantly more affordable, so customers who are looking for a watch to purchase in either of these categories will find many other options for their needs.
If you have any experience with Filippo Loreti Watches, please leave your reviews below.
Filippo Loreti Customer Reviews