FieldEngineer Reviews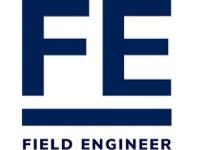 You may also be interested in
FieldEngineer Customer Reviews

christopher c
Best place to get a freelance job in telecom field
FieldEngineer is the best portal to get your dream jobs and even you can earn more money as a freelancer jobs can find it here.....

Cisco K
How do you know they are not giving your SS# to someone in India
They do not answer emails in detail, they want your SS#?

divyavvs
Field Engineer - Freelance Job Portal
If you wanna begin a freelancing career in IT or Telecom communications and Networking industry Fieldengineer.com is the BEST place to start. I'm not writing this review for any personal gains, so this is a review coming from experience.
Fieldengineer has so many plus points compared to other freelancing platforms I've dealt with. Their customer service is top-notch: they reply to your emails with all the relevant information they can dig up for you and in a timely manner.
Their fees and charges are very reasonable and they charge you as you EARN, not as you BREATHE.