Feat Clothing Reviews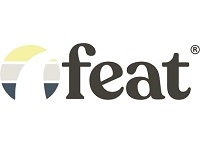 Feat Clothing is a clothing brand that began as a socks start-up featured on Shark Tank, but has now expanded to include a full line of 'athleisure' men's and women's clothing.
What is Feat Clothing?
Feat Clothing was founded by two entrepreneurs at the University of Massachusetts. Parker Burr and Taylor Offer, the co-founders, were two college students looking to sell bright, fun, and comfortable socks.
Feat products are timeless and simple, made with super soft materials and consisting of only the most premium-quality fibers.
All hoodies and socks are backed by a 100% happiness guarantee. What's really unique about Feat socks and hoodies is that everything is limited edition. When you buy from this company, you have a few options.&nbsp
&nbsp
You can purchase just a single pair of socks - with unique designs like Las Cervezas, Ugly Christmas Sweater, and Ugly Beer Sweater, or you can purchase a mystery box. Options like the No Show Mystery Box come with multiple pairs (this one comes with nine).
You can even purchase mystery boxes with as many as 18 pairs - you'll never need to buy socks again. All socks are versatile and moisture-wicking, generally running about mid-calf so that you can wear them with dress shoes, sneakers, or anything in between.
Feat even has a line of socks with Aly Raisman, an Olympian gymnast. These socks were designed by the talented athlete and are incredibly cm forage. They can fit women size 4-9 and men 5-10.
You can also purchase a grab bag that comes with four pairs of Feat socks, a limited edition bracelet, an Aly card, and more.
The BlanketBlend Hoodies at Feat Socks are also incredibly popular. These come in several sizing options, including S, M, L, XL, and XXL, as well as various colors.
These colors are aesthetically pleasing and include shades like Nude Rose and Hazy Black. Made out of soft, fuzzy material, these sweatshirts generally run true to size.
What Are Feat Socks Made Of?
For the most part, Feat Socks are unisex. They are typically made out of materials like polyester, elastic, and nylon.
Feat hoodies are made out of midweight cotton, rayon, and polyester blend. They have a signature ButterWash that makes them the softest you've ever seen.
One of the most convenient benefits is that they can be machine washed. All hoodies are manufactured by world-class partners just five miles from the company's headquarters in Los Angeles.
Cost and Price Plans
A single pair of Feat Socks usually costs about $10-$15, although bulk ordering options are available for a slight discount.
Shipping is free over $75 and each purchase is backed by a 24-month warranty. The company also has given a pair, get a pair program where you buy for someone else and get a free pair for yourself.
You can also sign up for a sock subscription. When you sign up for this plan, which is $20, you will get two pairs of socks delivered to your door each month.
There's free shipping anywhere in the world and you can swap out any pair you don't like. Plus, you can cancel at any time.
Is Feat Socks Legit?
Feat generally has positive reviews, with customers claiming that the "quality is great" and that the thickness of the socks is perfect. Other customers claim, "The socks are such good quality and feel amazing on your feet. Highly recommended!"
There are some negative reviews, however. These typically have to do with the subscription boxes and return policy. Some customers complained about getting the same socks twice in a row with the subscription, while others stated that the return policy wasn't quite what it seemed to be - when asked to return the hoodie for a refund, as advertised, some customers were told they would have to pay return shipping.
Feat Socks is not BBB accredited - and unfortunately has a rating of F. The company does respond quickly to complaints made on that platform, however.
Customer Service
You can easily contact Feat Socks by emailing [email protected] The company also has social media pages on Facebook and Instagram as well as a convenient email newsletter sign up.
This newsletter allows you to gain access to the most up to date information regarding price drops, restocks, or sales.
The company has headquarters in Los Angeles, CA. A generous return policy allows you to return most items within 30 days of purchase. There is no phone number listed on the company's website.
Where to Buy?
You can purchase Feat socks and hoodies on the company's website as well as on Amazon. Feat Socks are also sold at various brick and mortar stores, too, such as Harbor Outfitters in Ocean City, NJ.
Competitors and Alternatives
Feat Socks is not the only company out there that manufacturers popular, high-end socks. Some others to consider include Darn Tough, Farm to Feet, and Smartwool.
Darn Tough socks are manufactured in Vermont and have been around for nearly 40 years. These socks are best for recreational wear, particularly for skiing, snowboarding, hiking, and more. They're made out of merino wool, nylon, lycra, and spandex and provide the perfect amount of support. They are also backed by a warranty.
Farm to Feet has a supply chain that is entirely within the United States, creating the best socks for outdoor explorers and workers. The socks are environmentally friendly and have been around since 2013. They are also made out of merino wool.
Finally, SmartWool is another sock company that offers other types of attire, such as basel ayers, hates, gloves, sweaters, and more.
Also made out of merino wool, SmartWool has a great reputation for its products, which are long-lasting and durable.
The Bottom Line
Feat Socks is definitely a legitimate company. The socks bring fun and creativity to your everyday activities.
However, since the organization is relatively new, there are some reasons to be skeptical.
Nevertheless, if you're looking for a fresh pair of duds and want to add some color to your life, these socks might be worth a try.
If you have any experience with Feat Clothing or their products, please leave your reviews below.
You may also be interested in
Feat Clothing Customer Reviews

tinatin m
I thinking give us sannta hood like a color but don't. Reed something golden :)

Malik
Horrible quality. Not worth anywhere near what they charge. And they don't take returns.

Rachelle W
crappy customer service, only communicate through email, and if you have a complaint and leave a bad review they have their cronies gang up on you. While their cronies are ganging up on you, they are also commenting on their cronies comments! BEWARE