Fdating.com Reviews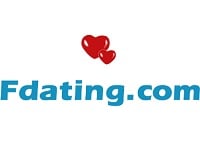 You may also be interested in
Fdating.com Customer Reviews

John H
Refuses to remove known scammers
This is the worst, most unethical dating site on the internet. I got scammed by one of their members and reported her to FDating. Their response? Nothing. Failed to respond. So I reported her to THREE ant-scammer websites on the internet, all of whom publicly reported my report, complete with photographs and all information.
I then reported this to FDating and called upon them to delete her profile. What did they do? Nothing. No reply, and she is still on their site. Really disgusting.

Dzjonei
Complete SCAM. Stay away.
July 13, 2017
This site is a complete scam. It's main purpose of course is to keep the photoshop images of all the scammers mostly female from Ukraine. They do not do anything to remove those fakes from the site.. Their business model caters to the scammers and their own objective of increased traffic at your or the victim's expense.
All of the positive reviews are by site management. Why would anyone bother to great length of a rebuttal of a negative review.. other than site management. I have been to Ukraine and other countries and tell you this from my experience. When i have time i will go into more detail of how the scams are operated, but this is not the forum.

gianfranco
I disagree, I had no problems to register and complete my profile with pictures. The extremely positive aspect is that it's all really and completely free, and this is important, nothing puts us safe from scammers, but the fact that it is all free keeps largely away.
I chatted with many women and never asked me any money or tried to trick me, I did it anyway controls crossing data that I found in social networks and found no cases of obvious fraud ..
For these reasons, I think we can accept that under technically there is some gap, however, faced with problems like the one described here, you can cancel the account and redo, so it does not cost anything and you will not lose anything. Good dating at all !!

John
I signed up and my profile and pictures were approved pretty much right away and then.........nothing at all. When I click on my profile's number, it says "Profile is temporarily unavailable" and I couldn't find myself in their "Men's Gallery" either.
I asked them to fix this problem, quite a few times but nothing has changed and I have never received any answer either. It's hard to determine whether they're too lazy or simply unable to run this site or is it just another scam, just like anastasiadate.com.