FaxZero Reviews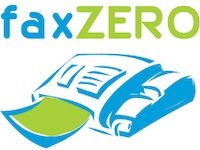 FaxZero is a company that will let users send faxes for free from their computer to anywhere in the United States, Puerto Rico, or Canada, as well as offering premium fax services for people who might use them.
How Does FaxZero Work?
Customers can go to FaxZero.com and input the necessary contact information for the person or institution to whom they are trying to send their fax, as well as their own information, including a valid email address.
Once you have submitted the fax to send, you will be sent a confirmation email at the address that you provided and you must click on the URL in that message or your fax will not be transmitted. You will receive a second email that will alert you to whether your fax has been successfully or unsuccessfully sent.
Customers who use the free fax options will have a limit of three pages, plus a cover page, and a total of five pages per day. Customers who need to send larger faxes can pay for their Premium option and have a limit of 25 pages per fax.
Cost/Price Plans
Obviously the free fax option of FaxZero.com is free to use, within the limitations mentioned above. The 'Almost Free Fax' costs $2.09, and not only raises the page limitation but also gives your fax priority over free faxes. International faxes are priced depending on the country where the fax is being sent.
Refund Policy
This website does not offer any details regarding a traditional Refund Policy, likely because the majority of their services are free and paid-for services are not charged unless your fax is successfully transmitted.
Customer Service Contact Info
Customers who would like to contact their Customer Service team with any questions, concerns, or complaints can do so by email at [email protected]
Reputation
This website is listed as a good option for people who send short faxes infrequently, but not as a good option for those who rely on fax machines on a regular basis.
Competitors and Alternatives?
Customers who are looking for other websites that will let them send faxes over the internet should be able to find other services like PopFax, MaxEmail, or subscription services that will let users send large numbers of faxes at more affordable rates.
If you have any experience with FaxZero or their services, please leave your reviews below.
FaxZero Customer Reviews

John
Free, and great if you don't mind the branded cover sheet
FaxZero does exactly what it says - free faxes under 3 pages. You do have to be okay with the branded cover sheet, and I don't think I'd send personal information, but if that's okay with you, this is a great way to fax for free.