FastTech Reviews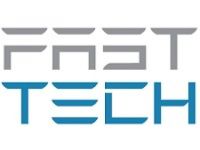 FastTech is a company that promises to offer their customers access to the newest electronic gadgets of all different kinds at the lowest possible prices.
How Does FastTech Work?
Certainly there are many different websites that make the same kinds of promises as FastTech.com, claiming to provide their customers with high quality electronics at super low, affordable prices.
FastTech says that they are able to do this because they have created relationships with the companies that actually manufacture these products.
According to their website, the lifespan of electronics – and what is considered the newest and best in the industry – is actually very short.
This short lifespan results in the price of electronics fluctuating fairly fast, meaning that at some point, high quality electronics will suddenly drop in price, which allows them to source their products at much lower costs than other companies and websites, and then pass these savings on to their customers.
If you are interested in searching their available inventory, you can go through the products by category, including Android, Apple, Audio & Video, Car Accessories, Computer & Network, Consumer Electronics, E-Cigarettes, Electronic Components, Flashlights & Lasers, and much more, or by using their website's search feature to find a specific product you are interested in.
Cost & Price Plans
Since they offer a selection of so many different products to their customers, there is no real way to quote a static price range for their products, as their inventory is likely to change frequently.
Their website does provide a Sale section, as well as the ability to filter product results by price if you choose. In addition, their products will have a clear display of their estimation of the percentage of discount the customer is receiving from the traditional retail price.
Refund Policy
This company does provide a Refund Policy to their customers.
If a product is still in the original condition, in the original packaging and with the accessories, customers are welcome to return it for a refund within 45 calendar days of the date of delivery, though customers are responsible for the cost of return shipping.
In addition, all items are covered by a 5-day Dead on Arrival Warranty and certain products may have a 180 day Repair Warranty, and product lifetime support and repair services.
Customer Service Contact Info
Customers who wish to contact Customer Service with questions, concerns, or complaints can do so by going to their website's Help & Support page to get detailed information on their customer's most common issues, and if your issue is not addressed, you can contact them by phone at 845-262-3440.
Reputation
Unfortunately the reviews for this company are very mixed, with some customers reporting positive experiences and happiness at receiving quality products for good prices, and other customers having encountered very different situations.
The real issue with FastTech.com appears to be the consistency of the negative reviews they receive. People who had poor experiences with this company didn't appear to each have unique circumstances – instead, they appear to have all had very similar issues.
Generally speaking, these stories detail long shipping times, poor customer service, defective products, and a company that tries to get out of honoring their Refund Policy.
Because of this, customers may want to consider what kinds of products they are willing to purchase from this company – while a smaller, more affordable item may seem worth the risk, this may not be the company you want to purchase an expensive computer from, unless you have built your own personal relationship with the company and have decided you trust their services.
Competitors and Alternatives?
As mentioned above, there are many, many websites and companies which claim to provide their customers with access to affordable electronics, including penny auction websites, daily deals websites, websites that refurbish or recycle electronics, and many others.
If you have any experience with FastTech or their products, please leave your reviews below.
You may also be interested in
FastTech Customer Reviews

Bryan S
They sell counterfeit garbage and don't honor refund policy
I'm convinced that any positive review of this company is fake. I've had the same horrible experience as many of the other reviewers here.
They sell counterfeit items and when called on it try to make you jump through a 1000 hoops until you get tired of dealing with them and just give up.
If you purchase anything from this company you're just as good off taking your money and flushing it down the toilet. They products and "customer service" are an absolute joke. AVOID AT ALL COSTS!!!

Fitz H
ZERO recourse for any issues - defective, never received, whatever, they don't care
Total scam. Terrible quality control and if you get a defective product - that OVERHEATS AND DAMAGES OTHER THINGS - they will screw you around forever and never refund. My support case is going into the MONTHS now with no refund. They've done everything they can to put up barriers to the progress, it's all wasting my time which is infuriating.
They have ZERO respect for customer service and are utterly dishonest.
AVOID!!

Ron T
These people are deceptive little children trying to act like adults, obviously foreign company with zero business sense. Did receive the product, it worked for one day, now they refuse to honor their warranty. Pay a few bucks more if you must but buy from an American company with integrity, one interested in earning long term business.
They will not be around long.

Saša S
So, i have been a customer of Fasttech for over 6 years now. I have spent somewhere around 8.000$ with them so far.
What you need to know about fasttech is that they are usually slow. This is a Order and forget website. At any point in time I have at least 2 fasttech packages on their way to me, and so it has been for the last 6 years. Some packages arrive in 8 days, some take 60.
The quality of the items is usually corresponding to the amount of money you paid for an item. Those filter and macro lenses for your Canon.. They will work and after 10-15 assemblies they will break. But you paid 3.54$ for it so yeah..
The higher quality of things usually come with a higher price.
Fasttech is sincere in their product naming. If something is a clone, it will be stated as Style ( Ipod earbuds style) vs if it is original product it will clearly state Authentic ( Authentic huawei earbuds )
staff.. They don't want their product back. That's logical. But if something is DOA (dead on arrival) they will ship another. Learn to record opening your packages and testing ifit works IF it doesn, you have video proof, and they will honor it completely.
I ordered, el-cigarette, tech, photo gear, phones, even a laptop. All came in those 60 days or less.
Just be intelligent. If your ordering something you need sone.. Don't order on Fasttech IF your ordering because you want something, and you don't care when it comes.. This is the place for you. If it can break, take the Gift package ( they add another layer of protection)

clevo351
Ordered and paid for an electrical item as they advertised it was in stock! Waited for 5 days to receive shipping information and still no notification, that's when alarm bells started to ring! After i questioned them when they were going to ship my item they said the manufacturer is having production problems blah, blah and so on after 2weeks of them lying to me i asked for a refund but they insisted to try send me another product which i declined ! Eventually i got a refund what a waste of time! Never will deal with them again ! They have nothing in stock!

Philip E
FASTTECH SCAM ARTISTS BEWARE !!!!
Where to start, month to two month wait time for order, when you place items in cart they show in stock until you pay then without your knowledge half or more of your order is showing on back order when you wonder where your items are you find out the the entire order has been just sitting without any notice to you as to why nothing has been shipped, any item that is defective in most cases is due to being counterfeit and not the actual licensed product you were led to believe it was, they jerk you around for months with back and forth double talk through their so called customer service for literally months while in no way honoring their return policy whatsoever, smart mouthed customer service agents who seem to thrive on replying to your interests with replies that have nothing to do with the topic of your inquiry.
This type of back and forth month after month is a tactic specifically implemented to wear you down until you give up and find that you have a non working knock off in one hand and nothing in your other hand where your refund or replacement should be, I've honestly never been involved with a worse company in my life and I'm 52 years old. very very shady scam artists is what the folks running fasttech are, get the money and run while playing games with you daily for months on end because what are you going to do about it ?
You'll do nothing because these criminals are located in china. Steer clear and beware of fasttech if you know what's good for you people. Pay a proper price where you live so that when the salesman gets smart with you or refuses to honor his warranty policy you can jerk his crooked butt over the counter

ScrewFASTTECH
Stay away from this website!!!!!! The company is garbage!! The customer service is a joke!! The website will not ship your order on time at all!!
The website will claim they have the product in stock but the second you pay for the item the company somehow tells you there is a delay and makes you wait and then will tell you the item is out of stock!!
Very unprofessional
100% a scam
This company is a joke
I'm very serious avoid this company

James R
I placed an Order on St. Patrick's day with a decent discount and the Order was not sent out until a good 2 weeks later. 2 of the products were marked discontinued and my package arrived without the the products. I see the vape mod product is still offered on the website as a combo package with a lesser value tank than the tank I ordered. Instead of sending me the Vape mod with the lesser tank or just simply removing the tank and sending me the vape Ive long since paid for, Ive had to play phone tag with their Customer service which is just not hearing me about the simple fix to this problem.
I understand the tank Ive already paid for is discontinued... so be it. Just refund that particular product, but why they cant't send me the vape Ive paid for is beyond me. It is not my fault the website doesn't accurately reflect their current stock of which the Vape is not discontinued, rather is now sold as a combo pack well after Ive paid for my order. Now it is a waiting game to see if the "staff" can send the vape Ive ordered already with or without the tank combo of which the right thing would be just to send the combo even tho I don't care for the tank and just want the one Ive paid for. I really hope they don't try to stick me with the full price of these products based on their mistakes.
This is my 3rd order from the website and had no troubles till now and just cant't seem to get the point across that since you have my $ long before even getting the order right they could at least send the vape out at the discount rate Ive already paid for it at even if it is now sold as a combo pack and not just the vape alone that they advertised and I paid for it as....once again not my fault the website does not accurately reflect what is actually available. such difficulties make me as a return customer feel scammed and this website is not legit business wise. Really they should send the combo pack out and still refund it for such frustrations and conducting such poor business meanwhile mailing out the vape tank Ive already paid for once it is stocked again while they refund it. Really in the end I hope just to receive the vape, combo or not,, and get a refund for the tank which they falsely advertised.
Now it is time to see how Kind their business is for screwing over a long time returning customer or if they are still going to hold onto my $ and pinch pennies and make me work for getting the fair deal instead of blessing the person their mistakes is effecting...
The marked as but not discontinued product SKU 6526601
The combo pack SKU 6526701... There are multiple colors and SKU available to show the Product is not discontinued rather as just conveniently sold as a combo well after Ive already paid.
The tank Ive paid for the actually might be discontinued
SKU 6821802... but they have multiple TFV12 cloud beasts still available for sale just send a rebuild-able head to make it the actual tank kit I paid for...
All just to squeeze the extra $ out of the customer... Booooo
PS Happy Birthday to me March 23rd and still waiting on getting this order fulfilled or rectified.

Brian
I ordered a spoiler for my vehicle through FastTech, and after waiting and waiting I never received my item. Support kept telling me that it was in US customs. Which in the first place I did not know I was going to have to wait for my package to ship from their main Hong Kong Chinese warehouse. I will be filing a complaint with my card company having to take extra steps to make sure I get my money returned. If they make good on this, I'll change the review. Until then, it will remain negative.
Do not recommend at all. They may be a few $ cheaper but you will definitely pay for it in other ways or in my case pay for nothing but headache and possible scam. Today is 11/16/17 and I placed the order on 10/17/17