EyeBuyDirect Reviews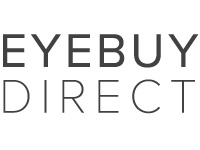 EyeBuyDirect is a company that states they believe that everyone has a right to better vision, which is why they create quality prescription glasses at affordable prices.
How Does EyeBuyDirect Work?
According to their website, there are more than 2.5 billion people worldwide that require some kind of vision correction, but when the average pair of prescription eyeglasses costs hundreds of dollars, many people simply can't afford to pay for glasses, even though they are an important and necessary tool.
EyeBuyDirect wanted to change this reality, which is why they decided to find a way to manufacture high quality eyeglasses while still keeping them affordable for people who need them. To do this, they realized it wasn't enough to work with wholesalers or to cut out the middle man, like some other online eyewear boutiques do.
Instead, they decided that they would have to control the whole process, from beginning to end. They design and manufacture all their own glasses, and when they are finished, they ship them directly to their customers. &nbsp
&nbsp
To begin, customers will need to have an up-to-date prescription provided by an eye doctor. You can then visit their website and "try on" glasses using their virtual try on feature, which allows people to upload a photo of themselves and have the frames appear on the photo.
Customers who receive their glasses and aren't completely happy with the way they look will be invited to take advantage of this company's Refund Policy, described below.
Cost/Price Plans
As mentioned above, this company works very hard to offer their customers affordable options for eyeglasses, and that's why their glasses begin at just $6.00 per pair, including the lenses.
Refund Policy
EyeBuyDirect calls their Refund Policy their "Fit & Style Guarantee." This Guarantee states that anyone who is unhappy with their products has 14 days from the date of delivery to return their purchase and request a refund.
Customers who just want a replacement of their glasses are welcome to send them back at any time during the first twelve months from the date of purchase. This policy and the procedure that customers need to follow in order to successfully receive their refund or replacement is detailed on their website.
Customer Service Contact Info
Customers who wish to speak with Customer Service about their questions, concerns, or complaints can do so by phone at 855-393-2891, by email at [email protected], or submitting them directly to their website through their Contact Us link.
EyeBuyDirect Reputation
This company seems to have very mixed reviews at this time. Some customers speak very complimentary about their products and services, while it seems that others either had specifically bad experiences with this company or simply didn't enjoy the process of buying glasses from a website instead of a traditional retailer.
There are some things that prospective customers should consider before purchasing glasses from this company. First, in order to keep prices low, glasses will not be manufactured before they are ordered, and this leads to wait times of up to six weeks for new glasses, and that may not suit all customers.
Other customers have also mentioned this wait time in a different context, saying that since this glasses are more affordable, they also seem less sturdy than other glasses, which leads to an increased chance of damaging the glasses and needing to go through the ordering process and long wait all over again.
Many reviewers advised new customers to take advantage of this website's low prices and promotional deals and offer multiple pairs of glasses in a single order, so you will not be seriously affected by having a single pair get damaged later down the road.
Finally, more than one reviewer complained that this service did not do well with complicated lens orders, so customers who want or need to add multiple features to their lenses should consider this and may want to speak to Customer Service in advance about the Refund Policy.
Competitors and Alternatives?
There are many, many different companies that are claim to provide their customers with high quality eyewear at more affordable prices than normal eyewear retailers or traditional doctors' offices, including GlassesUSA.com, ZenniOptical.com, Coastal.com, and many others.
If you have experience with EyeBuyDirect or their products, please leave your reviews below.
You may also be interested in
EyeBuyDirect Customer Reviews

Sanda
Just got my fabulous glasses!
My glasses arrived and they are fabulous. In fact, I immediately ordered a second pair. My only gripe with them is the lack of communication during the process and the fact that they have only limited phone support. However, the glasses are FANTASTIC and could not be happier. I love the totally round
frames and they are hard to come by. America's Best a cheap chain wanted for the only 1 pair of round glasses they has $288.53!
So, I highly recommend you give them a try!

Nabih B
Customers beware of incorrect lens type
he lenses were supposed to be polycarbonate per the order confirmation. Turns out they were not. I fell and one of the lenses shattered. Required major surgery to my face to remove the lodged pieces and repair the muscle and nerve damage below the eye. Over $25,000 in medical bills. Expert examination of the lens showed that it was an acrylic and not polycarbonate. Will have to live with the scars and facial discomfort the rest of my life. If you purchased glasses with polycarbonate lenses from EyeBuyDirect I highly recommend that you have them verified by an optometrist.

Richard O
No problem with the service or the quality of the glasses

Ken
Hold times are extremely high. Chat is rarely available. I will not recommend this firm to anyone. Pay more and get better service.