Experian IdentityWorks Reviews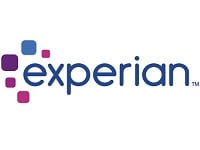 Experian Identity Works, found online at Experian.com, is a new identity theft protection service from major credit bureau Experian which promises to give people some of the highest quality protection available today.
How Does It Work?
According to their website, most people are not aware of the many, many different ways their identity can be stolen and how it can be used. In addition, not all the ways a stolen identity can be used can be easily seen through your credit report.
Experian Identity Works makes sure to provide their customers with all the features they need to ensure that their identity is always protected.
This includes not just the standard alerts which notify you of any names, addresses, or aliases that become associated with your Social Security Number and those that detect suspicious changes to your bank account or if someone opens an account or credit card in your name.
Their service also offers very specific identity protection features like scanning the Dark Web using proprietary technology to detect stolen data, and they also monitor more than 600,000 web pages, file sharing sources, forums, Twitter feeds, and more.
Mobile Options
At this time it appears that Experian Identity Works does offer a downloadable mobile application for both iOS and Android devices.
Cost & Price Plans
Their website says that they currently offer two different memberships for their customers, Experian Identity Works Plus and Experian Identity Works Premium.
Their Plus membership offers credit monitoring alerts, Dark Web Surveillance alerts, CreditLock, $1 million identity theft insurance, fraud resolution support, daily FICO scores, and the FICO score tracker. This membership is priced at $9.99 per month or $99.99 per year.
Their Premium membership includes all the features of their Plus membership, and also 3-Bureau credit monitoring and alerts, quarterly 3-Bureau FICO scores, financial account takeover alerts, social security number alerts, change of address alerts, court records and booking alerts, sex offender registry alerts, and non-credit loan alerts.
This membership is priced at $19.99 per month or $199.99 per year.
Refund Policy
Unfortunately this company does not provide their customers with any information regarding a Refund Policy at this time.
This is not uncommon for companies that offer their customers both a free trial of their service and a month-to-month membership option.
It doesn't appear that they offer a Refund Policy for their annual membership customers either, which is something customers should consider when deciding which membership policy works best for their needs.
Customer Service Contact Info
Customers who would like to contact Customer Service with any questions, concerns, or complaints can do so by phone at 866-617-1922 or by submitting them directly to their website through their Contact Us link after you choose the issue most closely related to why you are contacting them.
Reputation
Experian is a well-known and well-established company, but their Identity Works service is actually still fairly new and there simply are not that many reviews available at this time.
Experian themselves offers their customers an explanation of why their service is superior to others, and it simply boils down to the fact that they offer more diverse monitoring services.
They do provide their customers with a free 30 day trial of their service, but if your identity is not stolen during this period it will be difficult for customers to know how well this company's services are working.
Since they do offer a month-to-month service option some customers may be willing to try this service for themselves.
Competitors and Alternatives?
There are many different companies that claim to specialize in identity theft protection, perhaps the most well-known of which is Lifelock, but there are many others in addition to the different types of credit monitoring services which will also alert you when there is any kind of new activity on your credit report.
If you have any experience with Experian Identity Works or their services, please leave your reviews below.
You may also be interested in
Experian IdentityWorks Customer Reviews

D.E.
Real Live Agents Would Boost Your Business!!
The self service is NOT working. Your co is making money off me and I can't get into my account because you guys are trying to send a code to my old home #!! Your help line is of NO HELP I try to login and it sends me in circles! HELP!
I've already changed my user and password route. I call the supposed "help telephone #" and that's about as useless as the online help.
You people just don't realize that a real live person that knows the technical issues and can be of real help need to be easily available. I have been paying your company for years and can't get thru to my account to my benefits!!!