Evo.com Reviews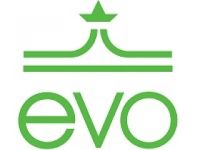 Evo.com is the online home of Evo, a website and company which wants to provide their customers with access to some of the highest quality and most in demand outdoor gear and equipment available.
How Does It Work?
According to their website, Evo.com was created by a team of people who have loved the outdoors ever since they were children and wanted to provide others with everything they need to be a part of the world of sport and culture.
Customers who are interested in their products can look through their inventory by category, including Ski, Snowboard, Wake, Bike, Skate, Surf, Mens, Womens, Kids, and more.
Cost/Price Plans
This company offers such a wide variety of products that there is no real way to quote a single or static price range for what you will find on this website. That being said, this company does have a variety of pricing policies that customers will be interested in. &nbsp
&nbsp
First, they do offer their customers a Low Price Guarantee. This Guarantee states that it is Evo's goal to provide their customers with the lowest possible price. If one of their competitors has an item available online at a lower final price than they do, they will beat that price by 5%.
In order to be a final price, it must include all applicable duties, taxes and shipping costs. In order to qualify for this Guarantee, the product must be the same model year, color, size, and condition as the Evo product, and it must be currently in stock at a US based competitor website.
They also offer their customers access to Blispay, a company with whom they have partnered to offer special pricing. Customers who qualify for Blispay will be able to enjoy no payments and no interest on all purchases over $199 if paid in full within 6 months. Customers who meet this standard will also be given 2% cashback.
Refund Policy
This company is proud to offer their customers a 365 plus 1 day Return Policy, because "we could all use an extra day." All items that are returned under this policy must be returned in original condition, including manufacturer packaging, tags, documentation and any accessories. Returns will be refused if items arrive used or damaged due to improper packaging. Customers can return their products by mail or by person at any Evo location, if you live nearby.
Unfortunately it does not appear that this company has a Return Policy that covers items which have been used and been found to be lacking to the customer for whatever reason, but their Customer Service team does say that they will help customers with any manufacturer defects and warranty replacements.
Customer Service Contact Info
Customers who would like to contact Customer Service with any questions, concerns, or complaints can do so by phone at 866-386-1590.
Reputation
There are some mixed reviews regarding this company, mostly because customers were frustrated by what they felt was difficulty in trying to take advantage of this company's Refund and Return Policies, as well as their Price Match Guarantee. Customers claimed that they went through the process required by the company, but their claims were denied.
Considering that this company will not accept returns of products that have been used or had their tags removed, customers who want to try this company and their products for themselves may want to begin with more affordable options before committing to larger purchases.
Competitors and Alternatives?
There are many stores, both online and offline, that are dedicated to selling their customers a large variety of high quality outdoor gear and equipment, including well-known competitors like REI, so customers will have many different options available to them if they are looking for alternatives to Evo.com.
If you have experience with this company or their products, please leave your Evo.com reviews below.
You may also be interested in
Evo.com Customer Reviews