EverWash Reviews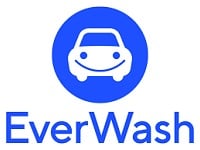 You may also be interested in
EverWash Customer Reviews

A M
Admitted Billing Error And Refused to Refund!
Caught them double billing. After admitting their error and giving me the run around, they refused to refund my $240. Buyer beware!

Kidk
I found the system to be difficult to use. When I tried to log on to my account to fix the problem, I was unable to. Using their online chat was of no help. I asked to cancel membership and was ignored. Recommend against.

Melissa
Did not receive Gold wash as described on board
I paid $15 for a gold wash and I did not receive most of the described items of services listed. The services I received was the same as the $8 wash. I am furious. Salisbury, Ma

James C
Ever wash charged me twice a month for over a year.
Hello,
My name is James Begin and I have a major complaint against Everwash from Philadelphia, Pennsylvania. I have been charged twice a month for well over a year now. I sent in a complaint with bank statements from Santander and Capital One. I sent in all BBB would need to accept a complaint against Everwash.
I have since cancelled my account according to my Santander Bank Statement, however I'm still being charged on the Santander Account which they claim they never debited from. This complaint has proof that this business is not doing business in a conventional manner.
My account # for Capital One is: 6156 and my Santander account # is: 6149 Please investigate this for me? P.S. I had trouble when converting an excel file into a PDF so I sent this Santander Statement by email. I have been trying to reason with them for over a month now 10/18/2022- Present. They will not acknowledge that they charged me twice a month since May of 2021. This is an open and shut case and all proof has been provided.
The carwash I use is Purple Elephant Car Wash 610 Meriden Rd, Waterbury Ct, 06705 (203) 754-8874 Please help me? I do not know what else to do. If you have any additional questions please feel free to ask either by this email or (203) 465-8590, leave a message and I will return your call A.S.A.P. I
Thank you,
James C. Begin

Keunsun L
Customer information. Lack of .
Car wash. Liberty on Lexington Ave Mansfield Ohio was closed for repair but nothing was written online to let customers know.
I was there twice this past week because phone call informed me it is open. I found it is off site answering service.
I would like a refund of my membership for two months.
Keunsun lew

Lee
Does not stand behind the purchase
Contacted them after purchasing a membership. Told them wash was consistently out of service, the under carriage wash didn't work correctly and when it was working always left soap on my vehicle when it was done.
Well except for the one time it didn't actually use soap - just sprayed water on my car. Today was the final straw, scanned the app and the wash didn't start, drove around to try again and it said I already used my free wash that day.
I asked for a refund, they said no, if I provided proof of paying for the wash they would apply that to next months payment. I said no, I want a refund, this wash doesn't work.
They cancelled my membership and told me to enjoy my unlimited (actually only one a day) washes for the rest of the month. Stay away folks, you have been warned.

Sylvia K
I lease a 2021 Kia Forte. My car was damaged badly at Everwash car wash. There were brush marks over the entire car. The owner and attendants refused to acknowledge responsibility. I have taken the car to three body shops who all feel that the entire car has to be repainted. Insurance will cover a portion but not all of the repair.

Deb
Illegal, Fraudulent, Money Stealing Scam
Total Scam. I cancelled my account in 2020 and they started charging me again in 2021 for $20 per month. Nothing I do can get them to stop taking money out of my account. I contacted my bank to get a stop payment against them. I have no idea whether it will work. I do not have a membership but they continue to take my money over and over. This is illegal but nobody will do anything about it.

Bill G
I've been with everwash on Hamilton Blvd. for a couple of years and have gotten my whole family to sign up
however in the last few months the wash have been terrible when you enter the rush and don't want to vacuum thoroughly after your car comes out they don't clean the interior like they used to.
They barely clean the door panels in the console, I pay an extra $10 for spray wax outside and they leave spots where they haven't wiped it off. I'm sorry I recommended my whole family!!!

Nancy S
A great place to get a clean car!
I love using Ever Wash. It's great to be able to drive in and get my car washed whenever I want. I can go every day if I wish. I appreciate the friendly people there who take time to get the really hard spots clean before sending me through the wash.

Shirley S
Everwash is very convenient and I like the ease of showing my scan code on phone and you go through. It's a very speedy process. I bought my husband a membership at a lower price being a second car for household.

RANDALL H
Ydo not find out about ONLY ONE WASH PER DAY until after you buy a plan. The advertisement states wash all you want .....wash whenever ... unlimited wash .... unlimited monthly car wash ....
You find out about ONLY ONE CAR PER DAY, when you get out of the car wash and your vehicle is not clean and you go to re-enter the carwash and it says LIMITED TO ONLY ONE CAR WASH PER DAY...

Louis M
Consumer beware the company will sign your credit card up for membership and then it is an act of Congress to get them to stop. When you stop the recurring charges they can't find your account or other excuses

Combat V
SCAM! Fraudulent Credit Card Charges SCAM!
EverWash has repeatedly charged my credit card each month in an attempt to defraud me. My bank will decline all the charges and then cancel my card due to fraudulent charges. This has happened 3 separate times where the bank will cancel my card due to EverWash fraudulent (excessive) billing. I reached out to EverWash (Oscar) and asked them if they could fix the billing issue on their side and they instantly cancelled my account. STAY AWAY AND DO NOT GIVE THEM YOUR CREDIT CARD. IT'S A CARWASH SCAM!

Chelsea n
These guys took 85 dollars out of my account even though I cancelled ON TIME. I called and they refused to give me a refund... so why do i not have a membership then???? Why is my membership STILL canceled but money is still missing from my account??? I want my money back... they stole my money and now wont give me privileges to use the membership that they stole the money for????? I have proof i canceled it, with confirmation, and proof i no longer have a membership. I also have proof the money has been taken from ever wash and not returned.... 100% DO NOT RECOMMEND THIS COMPANY