EverQuote Reviews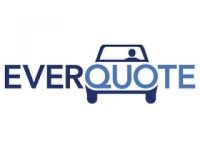 EverQuote is a company that states their goal is to make sure that their customers are paying as little as possible for necessary expenses like insurance.
How Does EverQuote Work?
According to their website, EverQuote is not actually an insurance company. Instead, they are a company that works hard to provide their customers with a simple and easy way to get multiple insurance quotes in one single place.
Their website says that their goal is take the hassle out of finding a new insurance policy by giving their customers a way to fill out a single quote request and receive multiple different insurance quotes based on the information they provide.
EverQuote says that they do all the research on the insurance companies they partner with, and then they will match you the specific providers who offer what you need, and they make sure that you will get a variety of quotes so that you can compare the costs and see which works best for you needs.
Cost/Price Plans
Their website says that this service is completely free of charge and there is no obligation to any of their customers to actually purchase an insurance policy after they receive the quotes from EverQuote.com.
Refund Policy
Because this company does not actually charge their customers any fee for their services at this time, they also do not provide their customers with a Refund Policy. If you choose to sign a policy with one of their insurance providers, customers will need to speak directly to a company representative regarding their available Cancellation Policies, if they have any.
Customer Service Contact Info
Customers who would like to contact Customer Service with any questions, concerns, or complaints can do so by phone at 855-522-3444, by email at [email protected], or by submitting to their website through their Contact Us link.
Reputation
This company appears to have a very poor reputation at this time, unfortunately. Though EverQuote.com does make an attempt to explain their process to people by saying that they will be contacted by insurance representatives looking to sell policies, people were still very upset at the amount of contact they got.
It seems as though customers strongly felt that this company misrepresented their service when they claimed that policies you were contacted about would already be targeted at your specific needs. Instead, customers said they just got tons of general sales phone calls from many different representatives who were not prepared to manage their requests.
Customers will probably be much better off going directly to the insurance companies where they are hoping to get quotes, rather than going through the hassle of getting a high volume of unwanted phone calls and emails.
Competitors and Alternatives?
There are many, many different websites and companies that work to capture your information and provide it to different insurance companies who can then contact you with insurance quotes, but all of these websites and companies suffer from the same criticisms as EverQuote, for the most part.
If you have any experience with EverQuote or their services, please leave your reviews below.
You may also be interested in
EverQuote Customer Reviews

JOY B
Your Phone is Going to Ring Nonstop for Weeks
I submitted all the information one would require for a quote. I immediately got 2 very high quotes. Then my phone started ringing. And ringing and ringing!! The companies calling require you to tell them all the information you already submitted to Everquote. Then, Everquote called me 8 times in less than 3 hours. I kid you not...

Mikeindc
Scam, lots of phone calls
Total scam. Never gives a quote, but even though I requested email only I am getting phone calls

Spammed I
Never Ending Calls & Texts
My cellphone hasn't stopped ringing and when I filled out the form online I used my house phone. They are able to see your cellphone number when filling out the form. I wanted to avoid all these calls and text messages…
Never ending Calls

Harvey D
The ever quote company sucks. Seeing as you won't unsubscribe me I've taken to requesting quotes. When connected to an insurance agent I explain what a bunch of pieces of crap the ever quote company truly is.

Joseph M
Belong in Jeffrey Epstein's cell
TOTAL BAIT AND SWITCH. THEY SAY THAT THEY WILL GATHER THE QUOTES AND PRESENT THEM TO YOU BUT THEY ONLY SEND YOUR INFORMATON TO A BUNCH OF INSURANCE COMPANIES WHO THEN RING YOUR PHONE OFF THE HOOK AND/OR FILL UP YOUR EMAIL BOX. ALMOST AS BAD AS TRYING TO GET HEALTH INSURANCE QUOTES (BARRY REALLY SCREWED AMERICANS WITH THAT FIASCO!).

Joe W
Never signed but continue to get e-mails from this scam company - they don't remove you when you click unsubscribe. They are crooks.

Donald M
Started getting calls within 10sec!
Five in the first hour... I have made a big mistake falling for this one off of a financial website...