EverlyWell Reviews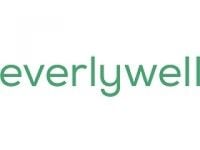 EverlyWell is a company that states their mission is to make home health testing easy and convenient to allow people to make informed decisions about their health.
How Does EverlyWell Work?
According to their website, it used to be that people concerned about their health had to call a doctor, wait for an appointment, pay a co-pay for their appointment, request the test they are interested in having, and then have to pay for the test as well once the lab work was completed.
EverlyWell.com wants to cut out the middleman and give people a way to order the medical tests they are interested in directly to their home, where they themselves can provide the samples for the test and then mail them directly to the lab for the samples to be processed.
Once your lab work is completed, a board certified physician will review your results and make them available to you via your EverlyWell dashboard.
Their website promises that the results you get from their website will provide detailed explanations and beautiful visualizations. They will then provide customers with articles and information to help customers make their own wellness decisions.
At this time, their tests include Cholesterol & Lipids, Food Sensitivity, Heavy Metals, Metabolism, Sleep & Stress, Testosterone, Thyroid, and many others. Customers can find a full list on their website.
Cost/Price Plans
Unfortunately EverlyWell.com is not contracted with any medical insurance companies at this time, so it is likely that customers will need to pay for their tests themselves.
However, their website says that the cost of a test from their website is often lower than the out of pocket costs that customers would be responsible for at their doctor's office.
That being said, this company does offer some medical tests that are widely covered by insurance companies and which may be covered by yours, including Cholesterol & Lipids Test, Comprehensive Thyroid Test, and Inflammation & Vitamin D Test.
Refund Policy
Their website says that EverlyWell customers can request a full refund of their purchase price as long as their test has not yet shipped at this time.
If your test kit has shipped and you wish to return your new, unused, unopened kit, $20 per test will be subtracted from the total amount of the order to cover the cost of shipping, handling, and physician authorization.
Kits that have been opened or used cannot be returned. Customers who do not wish to complete the test will simply be asked to dispose of it, though their website says that you are welcome to gift your kit to another user as long as it has not yet been registered.
Customers must also be aware that the lab order which accompanies your test kit will expire 6 months after you register your kit, meaning that any sample returned after this time will not be processed.
Customer Service Contact Info
Customers who would like to contact Customer Service with any questions, concerns, or complaints can do so by email at [email protected]
Reputation
It seems at this time that customers will find the best and most accurate information when searching for reviews regarding the specific test you are considering taking, as each test is somewhat different in its scope and complexity.
And – as in any other medical situation – customers will want to consider speaking to their own doctor about any medical concerns they do have.
Competitors and Alternatives?
Certainly most customers will arrange to take medical tests through their doctor's office, but there are some tests that customers can order online from the labs themselves, as well as some ancestry DNA tests which customers can choose to add health tests to, if they choose.
If you have any experience with EverlyWell or their services, please leave your reviews below.
You may also be interested in
EverlyWell Customer Reviews

Rosemarie W
I was a medical person who actually drew blood for many people taking a very similar test using the same IgG testing principle.
That was many years ago. I used the results to eliminate the sensitive foods from my diet. It worked well. Now I am having problems after becoming lax with my diet and found I needed the test again. I was not surprised to find that most of the foods I suspected as problematic actually were picked up by the test. I am confident again that I will feel better because of the results of the test and the elimination of the offending foods.