Ethos Life Insurance Reviews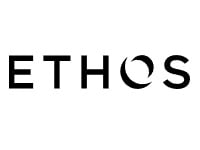 The Ethos Life Insurance company states they offer term life insurance without the usual hassles.
Their system utilizes pre-established and documented data to provide users with an affordable quote, and they promise to provide simple, straightforward policies.
How Does Ethos Life Insurance work?
Ethos Life Insurance states they review applications on an individual and personal case basis, and pride themselves on treating families like people, not digital risks.
After creating an Ethos account, users will be asked a few simple questions pertaining to basic personal information. There are also a handful of lifestyle inquiries to be answered.
Policies which are below 1 million dollars do not usually require expensive physicians' exams and hospital tests.
The Ethos method of preparing your quote uses what is known as predictive analytics. This includes data such as your prescription medication and motor vehicle records.
Unlike many large, traditional companies, Ethos settles your family's claims within weeks, not months or years. They also offer the option of lump-sum payments or structured settlements.
You can only obtain term life insurance through Ethos. This means you will agree to fixed monthly policy payments for a set period of time. The policies offered range from $25,000 up to $10 million.
Individuals who are 18 to 75 years old may take advantage of Ethos term life insurance. The terms offered are 10, 15, 20, and 30 years long. The company uses your age to determine which term length you qualify for.
Nonsmokers 18 to 55 can choose term lengths up to 30 years.
Smokers 18 to 50 are offered up to 30-year terms as well.
Nonsmokers, age 56 to 65 can opt for up to 20-year terms.
Those who smoke and are age 51 to 65 may choose up to 20-year terms.
Up to 15-year terms are offered to individuals 66 to 70.
Policy terms of up to 10 years are provided to people who are age 71 to 75.
It is important to understand that Ethos does not provide whole life or any form of permanent life insurance. The offer term life insurance online through the Assurity Life Insurance Company out of Nebraska which was founded in 1890.
Note: There is always a possibility that applicants may be denied and the company does not provide coverage to anyone in New York.
Scientific Statistical Data
No one likes to talk about what ifs or eventualities; however, it is vitally important to prepare your family for them. Life insurance is a necessary cost which should be viewed as a family investment.
In 2016, the United States Department of Labor issued a statement showing the rapid inflation of burial expenses. It estimated that funeral costs rose 227% from 1986 to 2016. Forbes places this number closer to 1,328% over the last four decades.
Bear in mind this was for burial expenses only. The estimates above did not include any debt left behind by the deceased. Life insurance is one of the most important investments you can make into your family's future security.
Cost and Price Plans
It is not really possible to say how much term life insurance will be for each individual through Ethos. As mentioned, you must create an account and answer some standard questions.
The company then gives you a comprehensive quote. Some of the criteria are whether you smoke or not, age, and length of the term you want. It is also important to remember, most life insurance policies that do not require exams or physical generally carry higher monthly payments.
Customer Service Support
It is a bit difficult to obtain contact information for Ethos on its website; however, you can find this info on the Assurity customer center page.
The Assurity Insurance Group is Ethos parent company. Email and physical addresses are listed there as well as several phone numbers. You can use these contact methods to speak with a live rep, file a claim, or simply ask questions.
Note: There is an exception to the information above if you wish to cancel your policy at any time. To do this you must email the company at [email protected]
The Ethos staff is a salary-based team. They are not trying to sell your family unnecessary insurance policies to earn commission for their pockets. This allows the team to concentrate on determining which best suits your family.
Competitors and Alternatives
There are a number of alternatives to Ethos which offer life insurance policies online. Be sure to read all the fine print when comparing these companies. Look for any catches, clauses, and loopholes to make sure you get the coverage your family needs at a price you can afford.
Haven Life offers term policies between $100,000 and $2 million if you need higher coverage.
Those who wish to do a bit of price comparison shopping should visit JRC Insurance Group to review life insurance quotes.
It's no wonder that Prudential is a well-known name since it is the second largest, U.S.-based company.
You might also consider checking out Ethos' parent company, Assurity Group Inc.
Conclusion
Ethos is not your typical insurance agency. The company does not offer its employees commission, but instead, their pay rate is a set salary. The only type of policy available through the company is term life insurance.
These two simple, but important variables allow them to provide more affordable quotes than many other traditional insurance companies.
If you have any experience with Ethos Life Insurance or their services, please leave your reviews below.
You may also be interested in
Ethos Life Insurance Customer Reviews

Aimee
My application was denied a day after it was submitted and I was not given a reason why. There was no way that this was reviewed by underwriting