Endurance Warranty Reviews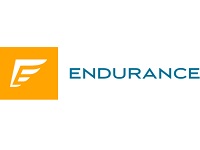 Endurance Warranty is a specialty insurance company for auto owners whose warranties are expired or are about to expire and are looking for extended coverage.
Most people who purchase a car are provided with a manufacturer's warranty, which lasts for the first few years of a car's life or until it reaches a pre-determined mileage, whichever comes first.
Unfortunately, many cars do not require costly repairs and maintenance until after they are few years old and have experienced the wear and tear of higher mileage, which means that most consumes cannot really utilize these manufacturer warranties to the best of their abilities.
This is why Endurance Insurance Company offers extended warranties for cars that are past the time limit on their initial warranties. Car repairs can be immensely expensive; many people find a protection plan that they pay for over time favorable to paying a large car repair expense at one time.&nbsp
&nbsp
According to their website, this company can help car owners save thousands of dollars on the cost of car repairs, by providing their customers with a coverage plan which is accepted at both dealerships and licensed mechanics.
In addition, Endurance says that they are a member of the Vehicle Protection Association, a not for profit associate representing firms in the automotive service contract industry. This association has more than 50 members who are committed to advocating regulatory compliance among members toward protecting consumers.
The plans provided by Endurance Insurance Company include 30 days money back guarantees, 24 hour roadside assistance, and coverage backed by top rated insurance companies. For specifics on what plan you qualify for, you can request a quote.
For a free quote from this company, simply provide them with the make, model, year, and mileage of your car, as well as your name, phone number, email, and zip code. Endurance will quickly provide you with a free policy quote.
If you have any experience with Endurance Warranty or their services, please leave your reviews below.
You may also be interested in
Endurance Warranty Customer Reviews