Empathy Wines Reviews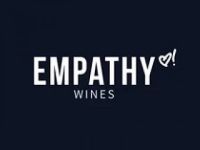 About Empathy Wines
If you love wine, you might be wondering how you can invest your money in a better product. Sure, you want to drink wine that tastes good and has a rich, luxurious feel.
However, it might also be important for you to know where your wine comes from. Buy wine off the shelf at your favorite liquor store, and you likely aren't going to get the full story.
Empathy Wines is a company that offers high-quality grapes that are sourced from local farmers. Each wine is crafted by experts and thoughtfully sourced.
But you might be wondering - is it vegan? And more importantly, is Empathy Wine good? We'll tell you everything you need to know in our review.&nbsp
&nbsp
How Does It Work?
These wines are like no wines you have ever seen before. With only three curated blends - white, red, and rose - it's easy to find a flavor you love without choice and decision overload.
The company carefully selects partnerships based on regions in which fruits are grown along with sustainable farming practices so you can rest assured that your glass of wine has been made out of thoughtfully sourced ingredients.
Empathy Wines is a wine club subscription that is different from other wine delivery services you might find. The Empathy Wine Club is a direct-to-consumer winery, which means that the winery harvests the grapes, makes the wine, and sends it directly to you. The company does not buy juice in bulk or buy unwanted wines from a warehouse like other wine of the month clubs, either.
The owner of Empathy Wines is Gary Vaynerchuk, who started the company in partnership with Jon Troutman and Nate Scherotter. All grapes are produced in Mendocino, Lake County, and Lodi. Since the wines are shipped directly from the winery, you don't have to worry about paying higher costs for a middleman or additional packaging fees, either.
Although Empathy Wines are not vegan certified, no animal by-products are used in the fining process. They are, therefore, vegan friendly. Similarly, not all the growers are organic certified, but many resist the use of unnecessary chemical treatments and sprays.
Cost and Price Plans
If you're interested in signing up for an Empathy Wine subscription, all you need to do is visit the company website. There, you can read about the three separate tiers of membership, each of which offers various benefits.
For a silver club membership, you can get a box containing three bottles of rose, three bottles of white, or three bottles of red. You'll pay $60 per shipment (or $20 per bottle) with $15 flat rate shipping. You can get 5% off every shipment with this membership, too.
Alternatively, you can sign up for a Gold membership. With this membership plan, you'll pay $20 per bottle or $120 per shipment with $15 flat rate shipping. You'll get six bottles of your favorite blend along with 5% off every shipment and 5% off additional orders.
The final option is the platinum membership. You will get 12 bottles of wine for $20 per bottle and zero shipping fees. You'll also get 5% off every shipment and 5% off additional orders along with exclusive access to Nora, a private sommelier and wine concierge.
Competitors and Alternatives
When you're trying to find the right wine club, Empathy Wines is not your only option. There are plenty of other wine clubs you can choose from, and while no wine clubs are created equal, these are all great alternatives.
One option is K&L Wine Merchants. This budget-friendly wine club offers shipments for just $19.95 per month. Another option is the Wine of the Month Club, which features real producers that are hand-selected by the owner. There are several wine options you can choose from, including red- and white-only options.
A final choice is Naked Wines. This private wine marketplace charges a monthly fee of $40 that can be used to purchase Naked Wines private label wines. This is different from other wine clubs in that you can select the options you want sent to your door instead of taking the ones that they decide to ship you.
Customer Reviews
One of the biggest pieces of praise for Empathy Wines is that you can buy a one-time "a la carte" purchase of an individual wine style. That way, you don't have to pay for a subscription if you aren't sure that a full commitment is right for you.
The Empty Wine red reviews are particularly positive. Customers write that the wines are "ready to drink now" and that they "can't wait to see how it continues to evolve in the bottle.
Customer Service
Getting in touch with the company, whether to place an order, ask a question, or submit a barter inquiry, is easy. You can contact the company via the contact form on the website. There is also a customer service email address at [email protected]
The company has a location in Napa Valley in California. No phone number is listed on the company website.
Where to Buy?
You can only buy Empathy Wines directly from the manufacturer.
Is It Worth It?
If you love trying new wines but are sick of the low-quality blends shipped to you from other wine clubs, you might want to give Empathy Wines a try. Since the company handles all of its own sourcing, distribution, and shipping, it offers a favorable alternative to people who want high-quality wines without the hassle of a middleman.
0 'Empathy Wines ' Reviews