Ekster Wallet Reviews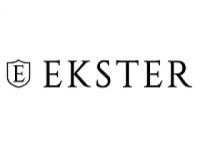 About Ekster Wallet
Imagine this worst-case scenario: you are in the middle of a chaotic day and have just enough time to scarf down a sandwich. You are standing at the counter, having just ordered the delicious, meat and cheese-filled sub that promises to carry you through the rest of your meetings when you reach into your back pocket for your wallet only to find that it is missing!
At this point, you are surely wishing that you had a smart wallet or access to a wallet tracker of some sort. Let us tell you – you're in luck because the creators of Ekster Wallet have developed one!
How Does It Work?
Ekster is a company that strives to make your daily life easier by designing stylish wallets from high-quality leather that are impossible to lose. Each wallet includes a GPS tracker card with a rechargeable battery – should you ever misplace your wallet, you can easily track it by using the wallet finder function on the Ekster Chipolo iOS or Android app.
These wallets are not only nice to look at, but also do not take up too much space. You can find the exact dimensions of each wallet on the Ekster website but rest assured that they are slim and compact.&nbsp
&nbsp
The company strives to be a customer-focused and service-oriented brand. As such, you will find their support page extremely helpful – it includes information about how to use, how to set-up, what to do if your wallet is not connecting or seems broken, along with details about their one-year warranty, thirty-day return policy and shipping/delivery time. Additionally, we discovered that when you sign up for Ekster's newsletter, you can claim a free money clip to keep track of your cash.
If you are looking to avoid that horrible, sinking feeling and all the chaos that accompanies a lost wallet, keep reading to find out if Ekster is right for you!
Cost and Price Plans
A glance at their website tells us that they are currently running a sale on some of their items. Below is a sampling of some of their prices to help you get an idea of cost:
If you are looking to purchase a Parliament wallet, you will pay $62.00-$83.00 (These usually cost $89.00-$119.00).
If you are hunting for an aluminum wallet, the Ekster Aluminum Cardholder features an expandable backplate that allows you to fan out your cards with the click of a button so that you never have to worry about getting your cards stuck together again. This item is currently priced at $55.00, and usually costs $79.00.
Ekster also sells phone cases – A leather iPhone case includes slots to keep all your most handy cards right at your fingertips – these are usually priced between $29.00-$59.00, but right now, you can get one for $20.00-$41.00.
If you are looking for a smart key holder to make sure you never misplace your keys again, you can get one from Ekster for $27.00 (these usually cost $39.00).
Competitors and Alternatives
If you are looking for a new wallet, there are several other products that you may want to look at before making a purchase.
For example, you might consider buying a wallet from The Ridge, a company that creates products like wallets and backpacks with minimalist designs. Ridge Wallets are high-quality and feature RFID technology to help prevent identity theft. The wallets are priced in the $75.00-$225.00 range. The Ridge Wallets have earned rave reviews and a 4.7/5-star rating from over 4,000 customers on Amazon. Reviewers praise how "slim" the wallet is and call it a "great, unique wallet."
A second option comes from Secrid, a Dutch company that puts quality, people, and the environment at the center of its product strategy. Secrid sells products like money bands, mini wallets, and card protectors. Their wallets earn excellent reviews on Amazon, with customers saying things like "best RFID practical everyday wallet," and "This wallet is very handy."
You might also consider purchasing a wallet from Bellroy, another company that aims to make your life better by delivering high-quality products like wallets, backpacks, totes, and accessories. Bellroy prices their wallets in the $55.00-$179.00 range. Their products have been well-reviewed, with their Card Pocket Wallet earning a 4.6/5-star rating on Amazon where customers call it "well-designed and built," and say that it is "close to perfection."
Finally, you might choose to purchase a tracker for your wallet instead of a whole new wallet. You can buy a wallet tracker from Tile, a company that develops trackers that can be attached to items like wallets, purses, tablets, pet collars, and more. Their Slim Wallet Tracker costs $53.99 and has been well-received. Trusted Reviews claims that this product is "ideal for wallets," and is "a must," if you are looking for a good wallet tracker.
Customer Service
If you need to get in touch with their customer service team, you can do so by e-mailing [email protected] The company does not provide a phone number, as they claim to be able to provide a higher level of support via e-mail.
Online Customer Reviews/Complaints
If you are searching for positive reviews of Ekster products, you will not be disappointed. Their website features many excellent customer reviews, where people say things like "It's a sleek wallet that is worth the cash," "This little piece of aluminum is super amazing," and "Super happy with the product."
Amazon reviewers mostly back up the positivity, giving the Ekster Parliament Slim Wallet a 3.7/5-star rating. Satisfied customers say things like "I love the convenience," and "Very elegant and nice wallet." Be careful to read the negative reviews as well, however. While there are not too many criticisms, some customers complain that "[the wallet] broke after 2 months," and claim that it is "too expensive," and of "poor quality."
Where to Buy?
You can buy an Ekster product from their website or on Amazon.
Is It Worth It?
We feel confident in claiming that Ekster Wallet is worth it. This smart wallet has garnered much attention and earned positive reviews in its short time on the market. We hope that you never lose your wallet, but if you do, Ekster will be there to help out!
You may also be interested in
0 'Ekster Wallet ' Reviews