Edureka Reviews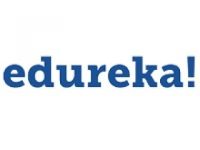 Edureka is an online educational platform that says they are the fastest growing platform with the highest course completing rate in the industry.
How Does It Work?
According to their website, Edureka.co is proud that they have the highest course completion rate in the industry because they don't give up on their students. Their website says that they will "make you complete, come what may."
They understand that not every student may have given full thought to what course they originally signed up for but every course offered on their platform will provide people with knowledge that is useful and so finishing every course will provide them with benefits.
To promote the completion of their courses, they offer students regular reminders and 24x7 online support, and will make sure that you run out of all excuses to not complete your course.
Mobile Options
This company says that they currently offer a downloadable mobile application for both iOS and Android at this time.
Cost & Price Plans
The cost of their courses will depend on which course you choose, the type of materials and time which is required, and a variety of other factors. However, the cost of each course should clearly published before you sign up for it.
Refund Policy
This company has a very specific Refund Policy that customers will want to read and understand before they sign up for any courses through this website.
First, all customers will only be given a three day window in which to take advantage of their "no questions asked" money back guarantee on their course. If you have not made your refund request within 3 days of your registration date, then you will no longer be able to request a refund.
In addition, any customer who has downloaded any content from the Edureka Learning Management System or who has watched more than two class recordings from their Learning Management System will make this Refund Policy null and void and will no longer be eligible for refunds.
Customer Service Contact Info
Customers who wish to contact their Customer Service team with any questions, concerns, or complaints can do so by submitting them directly to their website through their Contact Us link.
Reputation
This company gets oddly mixed reviews, with many different customers saying how much they loved the classes and Customer Service of this company and other customers saying the classes were too superficial and getting help from Customer Service was difficult.
It is difficult for prospective customers when the reviews for a company are in direct opposition to each other; it may be as simple as what courses the students themselves were involved in, but since not all reviewers provided this information it is difficult to say.
The other significant issue is their Refund Policy, which says that any customer who has downloaded content or watched more than 2 class recordings will no longer be eligible for refunds of their tuition.
This means that by the time you know whether or not the course is actually fulfilling its promises, you will no longer be able to get a refund of the fees you've paid. This is something new customers will want to consider before signing up.
Competitors and Alternatives?
There are many other online educational providers, including Coursera, Udacity, Khan Academy, and many others depending on what you have decided to study and whether you want a refresh or update of skills or whether you want a full program.
If you have any experience with Edureka or their services, please leave your reviews below.
Edureka Customer Reviews

Peggy S
I want to thank Vagish Abhishek for his patience and tireless effort with helping me to reinstall SAS on my computer since the earlier install experienced corruption in some files. It took 2 hours of trial to get the issue resolved, but knowing I had a class in 2 hours, he would not let me hang up until he resolved the issue. Edureka offers real "human" customer service with care. Keep up the excellent customer service Vagish and Edureka!
By the way, I took Tableau and Statistics for Data Analysis. Both were very good courses. SAS is my third course with Edureka as I'm pursuing their Data Analytics Masters Degree.

Stockingette
An 80.000 western education for a remarkable price and an outstanding service
Im having a wide range of interests. The Edureka have helped me to realize all of them!!!
Look no farther you have found it - the choose is yours

guru G
I have joined one course in Edureka.
Kubernetes Training
Kubernetes course are well taught by tutor Giriraj. And Very experience and professional. he has clearing all doubts immediately.
Pros:
Good tutors
Good presentations
Good explanations of basics and concepts
Good pricing of individual course
Good quality overall
Good technical support for queries even after the course - I have created many tickets and all queries have been addressed.
Cons/suggestions.
I don't have much to complain. Depth of the course is adequate considering the time spent for the course and pricing. You have to increase your depth after the course.
My Personal Opinoin:
If u don't know atleast basics you should contact EDUREKA and take whatever you want they will give experienced instructor and provide good support docs and presentations.
Thanks to EDUREKA.

jay
The best value course content for money and the best customer service
I don't know why this article says that for some people Edureka's customer service or even course content was not as good. I enrolled in PMP training course and my experience was fabulous. Their courses are well designed that cover almost every topic and instructors demonstrate deep knowledge in their domain experience. On top of it, their customer service is top notch. I usually get a response within 6-7 hours after dropping a query and call within an hour. I would highly recommend this to anyone for three reasons (1) value for money (2) course content and (3) customer service

Rajarshi D
It has been a really good experience …
It has been a really good experience with Edureka on the Big Data Hadoop Course. The instructor was excellent. I was new to Online Corses, but after this, I am really Happy. The Best that I found about Edureka is their Courese Structure complemented by their Support on those. Any queries/issues I had, I got really fast Answer/solution. Also, the Asignments are also pretty good and helps in Learning. I recommend Edureka for Big Data Hadoop Course.

Manish K
The best place to go for online training!! Our trainer Manoj was damn good and he knew everything what should be explained to a DevOps person. Edureka support team is also great.
Over all a Great Experience !!

Rajasekaran
Awesome Experience with Edureka !!!
Initially, learning online was a big NO from my point of view. One of my Friends had suggested to utilize Edureka for a software course which I wanted to study. I was very reluctant to study online but, just to keep my word I started with Edureka.
Edureka has completely transformed my views about online courses. Until now, all online course I have tried are nowhere near as good, informative, open, involved and dedicated as Edureka.
The Instructions provided within the course is of very high standards and in a very simple manner. The course material so easily falls into the comfort zone of the Learner. The Technical assistance when required while in course or even post completion of the course is very instantaneous.
Edureka's scope just doesn't end with the course, it also provide the learner with proper guidance for exercise and provides optimum understanding of the concepts.
In this busy life of work around the clock, having a classroom training is very much close to impossible. But, Experience of online course in Edureka is the closest one can get to the feeling of being in a classroom training via online.
Only disadvantage I could feel is that they don't have proper planning for master programs. As any master program comprises multiple courses, one batch of course starts before the end of another course or it leads to create the long gap between the batches. It's not a big issue unless and until you think that spending couple of days (2 or 3 weeks) between the batches doesn't matter for you.
Overall, the learning experience with Edureka is above the mark!!!