eCrater.com Reviews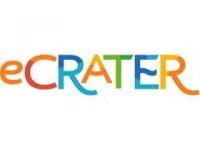 eCrater.com is a digital marketplace which provides sellers with a place to build a web store and allows buyers to find products they want or need from sellers all over the world.
How Does It Work?
According to their website, eCrater.com performs two different important functions in the world of online shopping. First, it provides a place where buyers and sellers from all over the worlds can come together and find what they need. Second, it gives people selling a products a place to host free, customizable online stores that are easy and convenient to operate.
They also offer their buyers and sellers forums in which to discuss their experiences on the website and in other digital marketplaces. This allows new sellers to learn from people with more experience, as well as to have an understanding of what their customers want and need from an online market.
It is important to understand, however, that eCrater.com provides a place for buyers and sellers to do business together – they do not micromanage the negotiations and transactions of their customers, therefore they ask their buyers to "use common sense precautions to avoid becoming a victim."
Cost/Price Plans
The website is very clear that they want this to be a free online marketplace for both buyers and sellers who are interested in connecting online, promising a place for sellers to create a free web store. However, customers who make purchases will obviously be spending money – how much will depend on what you are buying and how much it will cost to ship it.
In addition, eCrater.com is very clear that their only role is to be a place where buyers and sellers find each other – it is not their job to set or provide pricing guides or information on buyer protection. Buyers should do their own due diligence and research to ensure that they are getting a good price, as well as follow all recommendations and suggestions for safe online purchases. None of this is considered the responsibility of eCrater.com.
Refund Policy
This website does not actually process payments or facilitate sales made on this website any further than just providing sellers with a place to publish and promote their goods. Because of this, the website is very clear that the first step with any issue of Return or Refund would be to contact your seller directly and discuss with them the process they prefer.
If the seller refuses to respond to your emails, there are some cases in which the website will be able to issue you a refund, as long as your entire transaction was conducted on the eCrater website. Unfortunately this option won't always be available; it will depend on the credit card companies that are involved and what they will allow.
Customer Service Contact Info
Customers who would like to contact Customer Service with any questions, concerns, or complaints can do so by submitting them directly to their website through their Contact link at the bottom of their webpage.
Reputation
Customers looking for reviews of this website will find many, many complaints online, which is not surprising when talking about a company that openly and honestly admits to neither vetting nor policing the sellers that work on their website.
Unfortunately choosing to work with a website that tells you in advance they offer no protections for their customers is simply a risk, pure and simple. If you do purchase something from this website and have a poor experience, you should not only report it in your reviews, but on the eCrater.com website where you can name the specific seller and hopefully stop them from having future business.
Competitors and Alternatives?
Certainly there are many, many different places online where buyers and sellers can do business with each other, including Amazon Marketplace, OfferUp, Wallapop, Storenvy, and many, many others.
If you have any experience with eCrater.com or their products, please leave your reviews below.
You may also be interested in
eCrater.com Customer Reviews

Rene D
Do not buy from this website
They are awful. After i paid for an item, with out contacting me or explanation, they canceled my order. They did not even answer my emails. Now, I have to wait 3 to 5 business days to receive my refund. It is a waste of time and money. Never trust this website.

Jennifer W
Ecrater stole $9.90 and refuses to answer my emails
I paid $9.90 for Priority Shipping (so item would arrive before I left for a vacation. Item was to be a host gift). Item did not arrive in time, and when it did arrive it was by first class mail, not Priority. I asked for my $9.90 back (hey, I didn't ask for the extra $17 I spent to ship the item to England after my return), but zero response.

John Y
I will NEVER shop here again. After a seller took my money and sent the WRONG item, eCrater seems content to shrug their shoulders and say that the seller is to blame (true). But, their lack of oversight of their sellers is more than a little concerning. Shop elsewhere!

Randy
Only got 1 star because there was not a 0. Ordered a Bluetooth receiver for my Bose headset. Kept getting email responses for excuses on why it was so late. Finally received something TOTALLY different from what I ordered, and have not been able to get a response from them since. Go to a market place where you can get some support. This is not the place to buy.