Ecosia Reviews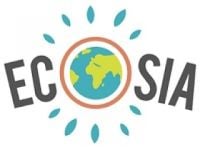 Ecosia Customer Reviews

konrad
I love how i can plant trees while searching. Its very good for the environment and is very quick at searching.

carsyn
#ECOSIAISREAL my friend in middle school showed me this search engine so i researched about (on the search engine of course) and figured out the're not using the money for themselves, but for the environment.

christine
No boolean operators, and nothing to replace them. The keyword search, which is the only functionality you get, is also poor, heedlessly replacing certain words with other words. Because it does not search phrases, that means that there is no way to get Ecosia to search for the actual word you want. It seems to do this most with foreign words, "mjarra" became "mojarra," and "tsunaina" became "sunaina." Really poor functionality, switching back to google.

Lolo
I love that I am able to plant trees by doing what I would anyway be doing- searching. This is a great search engine that helps the environment.

Maurice
The engine works flawless. And I like the idea of returning some money they earn into the environment. People wonder if they really do this. On the website ecosia.org you can find descriptions of projects Ecosia has been working on. Also you can find the financial reports. You can also bring a project you think is worthwhile to support under the attention of Ecosia management. So, I like this search engine a lot and can recommend it fully.

Trey W
The search engine is very quick but i want to know where are the trees being planted and are they just getting cut down again

Felix W
Where do the trees get planted?

tali

robert