Ecomaids Reviews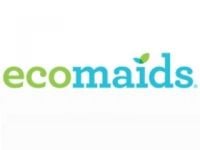 Ecomaids is a cleaning a cleaning services that advertises itself as an eco-friendly and all-natural option with over a decade's worth of experience cleaning homes in the tri-cities,
Products
For those who are busy, Ecomaids has a variety of packages that are especially suited to meet the needs of even the most demanding customer. Here is a list of services provided by the Ecomaids team.
Initial Service Visit
The initial service visit is ideal if you are looking to get an idea of the services offered by Ecomaids.
Recommended as a good starting point for all first-time customers, an Initial Service Visit ensures that your home and environment are brought up to professional-level cleaning standards.
During this visit, commonly neglected areas of your home such as vents, radiator doors, doorways and trim, along with common areas like the kitchen, living and dining rooms as well as hallways, stairs and entry points will be thoroughly cleaned out.
Along with this, one bedroom and one bathroom will also be cleaned. You may also opt for more rooms to be cleaned for a fee.
Recurring Service Visit
The Recurring Service Visit offers homeowners with the definitive Ecomaids service. Conducted on a weekly, bi-weekly, or monthly basis, expect all areas of your home to be cleaned from top-to-bottom and back-to-front.
During the course of a Recurring Service Visit, the Ecomaids team will be referring to their 64-point home cleaning checklist to ensure that your home is cleaned above and beyond a professional standard.
Deep Clean Service Visit
True to its namesake, the Deep Clean Service Visit will ensure that your home is cleaned down to the deepest possible level. Involving plenty of wiping and scrubbing, the Deep Clean Service Visit is the most thorough cleaning package on the market.
Every inch of your home will be scrubbed and wiped down to perfection. Hence, this package is ideal if you are suffering from allergies, have just moved into your new home, or if you are a new parent.
While industrial cleaning chemicals are effective at removing stains, they are also extremely caustic and can cause health problems in humans and animals. Along with this, they are non-biodegradable and have a negative effect on the environment.
This is why Ecomaids uses a range of biodegradable, environmentally-friendly cleaning products that meets all requirements of the EcoLogo program. On top of that, they also offer gift cards on their website, which you are able to purchase and give to a loved one.
How Does It Work?
If you're interested in enlisting the services of Ecomaids, head on over to their website at https://www.ecomaids.com and just fill in your zip code to determine if their services are available in your area.
Once you have confirmed that, you will be able to contact them to schedule a visit.
Cost and Price Plans
Ecomaids offers a variety of packages to suit the needs of each individual customer. That said, prices differ with each Ecomaids package and you will need to visit their site in order to obtain a cost estimate.
Customer Service
For more details about Ecomaids, you are able to contact them via telephone at 1-800-326-6243. However, you may also message them through a form which you will be able to find on their website.
Online Reviews and Complaints
Overall, Ecomaids has received rather poor reviews from a large number of customers. In some situations, one or two customers reported that they were extremely satisfied with the service they received.
However, an overwhelming number of people reported that Ecomaids provided lackluster cleaning services with poor customer service support. Some clients reported additional issues with Ecomaids employees at their residence.
Competitors and Alternatives
If you are turned off by the negative reviews about Ecomaids, here are three more green alternatives that you might want to check out.
Firstly, there's Pur Cleaning, a cleaning agency that promotes eco-friendly, sustainable cleaning for commercial and residential lots.
There's also Clean Freaks, another green cleaning agency with an environmentally-friendly work philosophy that offers clients a wide variety of packages. Lastly, the Eco-Friendly Maid Service offers green and sustainable home-cleaning solutions.
All three alternatives are eco-friendly and just like Ecomaids, they provide similar services that will leave your home clean and sparkling.
Where to Buy?
If you want to check out the services of Ecomaids, you may do so by visiting their website at https://www.ecomaids.com/.
The Bottom Line
Overall, Ecomaids offers a comprehensive, green-cleaning package for those interested in non-toxic and environmentally-friendly solutions.
However, you have to be wary as well, since the company has often received negative reviews on several sites.
If you have any experience with Ecomaids or their services, please leave your reviews below.
Ecomaids Customer Reviews