Everything But The House Reviews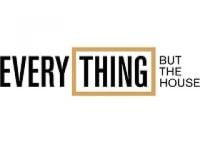 Everything But The House, found at EBTH.com, is a company that describes themselves as a full service estate sale business that increases their sale awareness through a strong online presence.
How Does EBTH Work?
EBTH started like many other estate sale businesses, with the creators of the company working directly with sellers and their loved ones to sell off years of accumulated property.
After awhile, they started to realize that their business would be more successful and efficient if they moved online, where collectors, antique lovers, and other customers from around the country would be able to purchase from their sales.
Currently, EBTH.com furniture, jewelry, art, coins, cars, collectibles and more, in 27 cities and counting. They say that their mission is to be the world's largest and most trusted marketplace for estate sales.
Individuals and families contact EBTH when they have a collection of any kind to sell, whether it is a single collection of rare coins or a lifetime of household objects.
An EBTH representative will set up a consultation to evaluate the pieces you are selling, and then their trained staff sorts, catalogues, photographs and writes descriptions for each item before uploading them to the site.
If they determine that there are pieces which are not fit for sale, they will arrange to have them donated or removed.
The remaining pieces of the collection will be up for auction for 7 days, and all bids will begin at $1. After the sales close, their website says that they will manage payments, pickup, and shipping and delivery.
Cost/Price Plans
As mentioned above, all the auction items put up for sale on their website will have the bidding begin at $1. Bidding will continue until the sale is officially closed, and the highest bidders will be able to collect their purchases.
Unfortunately this website is not clear regarding the money that will be taken from your sales to cover their expenses.
They do say that they will provide each seller with a detailed invoice that shows the final price of each item, the total collected from the sale, and then an explanation of all fees and operational costs which were deducted from the sale for their services.
Refund Policy
Because this website is an auction website, they do not provide their buyers with any kind of Refund Policy at this time.
Whatever item you win in an auction is yours "as is," and customers who determine this is an item they no longer want will need to sell it themselves or find another way to donate it.
Customer Service Contact Info
Customers who would like to contact their Customer Service team with any questions, concerns, or complaints can do so by phone at 888-862-8750 or by submitting them directly to their website through their Contact Us link.
Reputation
Unfortunately this company suffers from variety of complaints from both their buyers and their sellers.
Sellers are unsurprisingly upset that they were not made aware of the significant extent of the fees this company charges for the services they provide.
Sellers also complained that they received less than 50% of the total sale amount after this company subtracted their fees.
Buyers, on the other hand, seem to have a serious issue with the delivery time frame this company offers, saying that they waited weeks and weeks for the item they won without any explanation of the company about what was taking so long.
In addition, some customers complained that when they received their item, it wasn't actually the item they bid on but another item entirely.
Concerned customers may want to contact their Customer Service team and discuss these issues directly with a representative of the company before doing business with this company themselves.
Competitors and Alternatives?
There are actually many different companies and websites that work with estate sales and antique sales, so customers who don't want to work with EBTH either as a buyer or as a seller may be able to find alternatives that better fit their needs.
Customers will find that, depending on where they actually live, not all companies will offer their services across the country.
If you have any experience with Everything But the House or their products, please leave your reviews below.
You may also be interested in
Everything But The House Customer Reviews

Deb
Shipping charges and fees price gouging
I purchased 10 items prices ranging from 4 to $20 each. Expecting they would consolidate the shipping into one box but nope they charged me $30 for shipping plus extra fees. A $4 pendant ended up costing close to $50. I paid over $350 in shipping and fees on trinkets I wouldn't have purchased had I known this. I had called before anything shipped requesting they ship it all together to save on packaging and fees and they refused. It's not the first time I have been disappointed by ETBH but this is certainly the most expensive disappointment I've had with them. There will never ever be another disappointment. They have lost a long time loyal customer. They can choke on their shipping.

Warlord O
Buyer Run Away While You Can!
Worst customer service I have ever experienced, do not do business with this company or do so at your own risk. If you think used car salesmen are bad they are saints compared to these individuals. Hang up on you , tell you it is your responsibility to prove them wrong not theirs to prove themselves legit. If they say you have to believe it or get yourself an attorney ! BUYER BEWARE !

Joy F
I bought a Jade necklace that they claimed was marked 14K gold. When I received it, it was not marked at all. A reputable jeweler tested the clasp and it was NOT gold. When I asked to return it, they refused.
Their employees also bid against customers to drive the price of items up.

Anony
We used EBTH for a sizable sale of collectibles, vintage clothing, and more. This was a first attempt to see how well the company did before we looked at much more valuable goods.
Their collection and analysis of our goods and choices for auction were excellent. The person that was used for this was knowledgeable, very helpful and, frankly, a dream to work with.
We had to pay several thousand dollars for this but figured it would be worth it.
When done, we will likely sell over 500 items or more.
Then came the reality.
They have no risk in the game at all and you must rely solely on their curation for what gets put together and offered at auction. Their commission structure states that any item sold below $30 has no commission and it's an absolute auction. Curators wouldn't game that would they?
Well, it appears that is exactly what happens.
The average winning bid for over 216 items was 44. It generated over $8,000 in total sales for EBTH but because the winning bids were so low, we got a fraction of that, approaching about 8%
They had absolutely nothing to say when I confronted them and believe they SEEK these low level bids just so they can generate and keep the lions share of the revenue.
They made no attempt to even try and make things right and the multi-million dollar coin collection, the next step, will never happen
Do not trust this company. They seek to rip you off and can get away with it.

Sandy S
Promise credit now arguing 3 months and no credit and no receipts given.

Amy S
Absolutely love it. I heard about the company while I was watching "the hoarder" show. I have bought 4 luxury items so far. Very contented and am addicted to the site. I love the design of the site and the listings are shot beautifully with great details. Last time when they shipped my winning bid late, they voluntarily refunding me the delivery charge. Keep me the good work!

Nikki K
I've made 3 purchases through EBTH from the Charlotte, NC warehouse. Their descriptions of the pieces have been spot on. The condition of the pieces are exactly as described and photographed. Every nick, scratch, or ding was displayed in the photos they place online. They will indicate whether they have or have not tested electronics and the extent to which they've been tested. Buyers should be cognizant that they are buying used merchandise in most instances and should not expect perfection. The site clearly states you are purchasing as is and also provides an estimate for shipping costs to consider before bidding. I love this site!

Steven A
I'm not too happy with the ebth I bought a gizmo bubble gum machine and it needed a lot of work and contacted the complaint department and they can't help you they said it was untested nowhere on that site did it say it was untested I would have never bought it I would suggest using other sites order something paid for it they took my money out of account 11 days ago and still had not came and have not received a tracking number on on my purchase so I wouldn't suggest using them

Joan G
Misleading photos and descriptions. Customer "service" a sad joke. No returns. Several instances without company response.

Mia
Unethical and poorly managed, stay away from this company!
A very dishonest company and they recover their loss through shipping. Extremely lack of transparency and ridiculously messy management team.

Greg W
Dishonest and incompetent!