Easy DIY Power Plan Reviews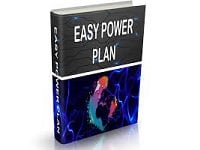 Easy Power Plan Review: Legit or Scam?
The Easy DIY Power Plan is an eBook by fictional character Ryan Taylor, that claims to offer step-by-step blueprints you can use to build a power generator from home.
But is the Easy Power Plan just a scam? Let's find out.
How Does it Work?
According to the creators, you can make a system anywhere you are - even outdoors or in a garage.
The plans can be downloaded to your computer, smartphone or tablet so you can access that any time, and the materials only cost around $100.
After you build the system, you can connect it to any appliance so that you have an unlimited supply of electricity to your home.
It supposedly uses the 'endless power principle' that helps make electric cars constantly charge themselves when not being accelerated. However, there are some flaws here.
The Easy DIY Power Plan essentially alludes to being a blueprint for a perpetual motion machine, a machine that doesn't exist because you cannot get more energy out of a machine than you put into it.
You would still rely on some source of electricity in order to make this thing operate - meaning it's pointless to install in your home in the first place.
Customer Reviews & Complaints
Do a quick search for Easy DIY Power Plan, and you'll find lots of reviews singing its praises - but very few of them give concrete examples of which this generator book is so great.
In fact, most are affiliate websites which redirect you to the sales page to purchase the blueprint in order to earn a commission.
The website itself gives us some reason to pause, too.
It is incredibly salesy with no actual information or customer testimonials for you to find out the real advantages and disadvantages of the product.
Competitors and Alternatives
The Easy DIY Power Plan is just one of many companies out there looking to make a quick buck from homeowners seeking affordable and reliable energy solutions.
Another example is the Power Efficiency Guide (which operates similarly to the Easy DIY Power Plan).
If you're looking for a more legitimate solution, you might want to consider a more realistic, science-backed approach.
One is to install residential wind power. Depending on where you live, you can see a return on investment in just six years, and then the electricity will be virtually free.
You might also consider geothermal energy. These heat pumps use up to 50% less electricity and last at least 20 years or more. They can be installed just about anywhere.
Other options include micro-hydropower (a great option for people who have flowing water on their property) or solar power.
There are even solar shingles, or photovoltaic roof tiles, that can help you lower your electric bills without having to install unattractive, cumbersome solar panels on your roof.
The Bottom Line
While the Easy DIY Power Plan sounds great in theory, our opinion is that it is no more than a hoax.
It claims to defy the basic laws of physics, and with no actual customer reviews to rely on, only scam-filled affiliate advertisements that all say the exact same thing verbatim.
Our opinion is that this product is likely not worth your time or money. Sure, it's not very expensive, but you won't get much out of it either.
Long story short? You shouldn't fall for scams like the Easy DIY Power Plan to try to reduce your energy expenses.
If you have any experience with the Easy DIY Power Plan, please leave your reviews below.
You may also be interested in
Easy DIY Power Plan Customer Reviews