DX.com Reviews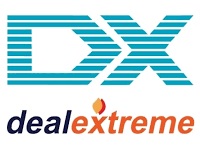 DX.com is the online home of DealExtreme, an online shopping center that offers multiple different types of items, from electronics and gadgets to jewelry and other accessories.
DX.com states that they offer their users gadgets at attractive prices, and they ensure that each item is tested before it is every shipped to you, so that they know it's in working order before you receive it.
If you find a lower price in another online shopping center, you can report it to DX.com and they will review their pricing and see if they can't match the lower price you've found.
DX.com also offers a Deal section of their website, Dxoffers.com. If you have an existing account with DX.com, you may register for their Deals site. This site has daily offers of items priced with an extra discount.
Each item has a required quantity of items which must be sold in a specific time limit in order for the Deal to go through. If that quantity isn't sold in the proper time frame, the Deal will become void and you won't receive your item.
If for some reason you would like to return an item to DX.com, you must return the item in its original condition, unused and unopened, within 30 days of receiving it. Doing so will make you eligible for a full refund, less shipping and handling costs.
If you need to return an item longer than 30 days after receiving it due to a defect in the product, you will need to go to the DX.com site to find their specific return procedure, in order to ensure that you get your refund.
If you have any experience with DX.com or their products, please leave your reviews below.
You may also be interested in
DX.com Customer Reviews