Durango Boots Reviews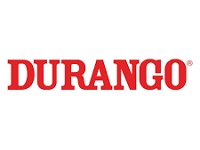 The Durango Boots website states that their products are not just boots, they are also an "attitude," which they describe as "Outlaw Fun."
While originally their western and rock and roll inspired footwear has been widely appreciated in rural and core western markets, they are also now moving into what they call the younger, more sophisticated metropolitan markets throughout the US and internationally.
How Does It Work?
You can use their website, DurangoBoots.com, to look their currently styles by categories like Women's, Men's, and Kids'.
You can also find the other retailers they are partnered with in your area if you are looking to see the boots in person before you purchase them.
Cost & Price Plans
On the website, their footwear for adults ranges between $200.00 at the high end of what they have to offer and down to around $50.00 for footwear that is on sale.
Their children's footwear line begins at around $70.00 and has various discounts for their sale items.
Mobile Options
Not applicable.
Refund Policy
While specific refund policies will differ depending on which retailer you use to purchase your Durango Boots, their website does detail their first year warranty policy, which says that for the first year of purchase your boots are protected against manufacturing flaws, defective materials, and workmanship.
In order to make a claim against the warranty, all items must be returned and fully inspected before credit or a replacement is issued.
Customer Service Contact Info
Customers who would like to speak with a Customer Service representative can call them directly at 866-442-4908, mail them at 39 E. Canal St., Nelsonville, Oh 45764, or questions can be directly submitted to their website.
Reputation
Most reviews of Durango Boots are positive and many customers seem happy with the quality of what they have received.
Most negative reviews regarding this company have to do with fit issues from customers who have ordered their boots online, especially regarding narrow calf fittings even when ordering a wide foot size.
Is It Safe?
There does not seem to be any complaints regarding the safety of these products.
Competitors and Alternatives?
There are many different shoe companies and cowboy boot companies available for people who are not happy or satisfied with the Durango Boot brand.

If you have any experience with Durango Boots or their products, please leave your reviews below.
You may also be interested in
Durango Boots Customer Reviews

Valerie L
I have had 3 pairs in the last 3 years or less, my husband keeps buying them...I wont buy them again and I asked that he choose another brand due to the fact that within a couple days of regular use the toe starts to peel..
All 3 of mine have also peeled at the side of the boot and within a few months look like crap, and for the price that you pay for them I think they are garbage and will never get another pair unless they are free..
I am very disappointed in this brand as I like the looks of them, but if I am gonna pay over 200 for a pair of boots I would prefer something that lasts..no more durangos for this girl and I love my cowboy boots and love the look of the durangos but they are a waste of money
Valerie Lacroix
London, ON Canada