Drop.com Reviews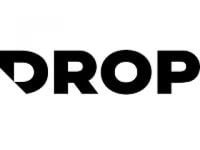 Drop.com states that their aim is bringing enthusiasts together to find the best possible deals on their favorite products in their chosen hobbies or passions.
How Does It Work?
Drop.com is a place where enthusiasts of all kinds can come together to connect, discuss their favorite products and activities, and then work together to buy these products at extremely discounted prices.
The way the Drop.com purchasing system works is they use the power of buying in bulk to get their members the best possible price. To do this, they bring their members together in a group they call "a drop."
For example, say a group of outdoor enthusiasts is interested in buying a backpack for backwoods camping. In this drop, members will then discuss the potential backpacks they would like to buy.
They will then vote on which backpack they think is the best, and the one with the most votes will be the product purchased.
Once the product is chosen, you begin to spread the word about that particular drop using social media and email.
The more people join Drop.com and commit to buying the chosen product for your drop, the lower the price will go. The goal is to reach the lowest possible price point before the drop expires.
Cost/Price Plans
As mentioned above, the cost of your Drop.com purchase will vary depending on the type of product you are interested in buying, the number of people who join in your drop, whether or not the drop price is reached before it expires, and more.
However, users are given a choice when they join their drop to "Join Now" or to "Commit to Join." When selecting Join Now you are committing to purchase the product even if the drop does not reach the lowest possible price point.
The Commit to Join option, on the other hand, means that you are only committing to buying the product if the lowest possible price point is successfully reached.
Refund Policy
Unfortunately because of the type of buying system used by Drop.com, they cannot offer their customers any returns or refunds. However, if too few people join a drop and the first price point is never reached, the drop will expire and the order will not be placed.
In addition, as long as the drop is still active, customers will always be welcome to cancel their purchase, as the money is not submitted until the drop has expired.
Customer Service Contact Info
Customers who wish to speak with Customer Service about their questions, concerns, or complaints can do so by submitting your email address to the Support link provided at the bottom of the page along with the reason you are contacting them and they will respond to you as soon as possible.
Reputation
Unfortunately this school has very few reviews from students who have successfully used their website, which makes it difficult for prospective members to determine whether or not they want to join.
One thing that is important for prospective customers to understand, however, is that Drop.com will only be able to use its collected buying power for certain retailers.
For example, in a review written by Forbes, it's pointed out that Drop.com would not be able to negotiate extreme discounts on iPhones or iPads, because this company has no need for additional marketing or advertising, and customers are generally willing to buy their products regardless of price.
Competitors and Alternatives?
There are other companies that use this same premise to provide discounts on services and experiences, like Groupon.com and LivingSocial.
If you have any experience with Drop.com or their products, please leave your reviews below.
You may also be interested in
Drop.com Customer Reviews

Tony

DontLOSMe B
SLOW shipment, unhelpful customer service
Order placed on 10/19 for a product that is in stock at multiple stores. I receive order email says my order is processing. I checked back on 11/21 and the order still hasn't been shipped. It won't be shipped until 12/9. I needed the product weeks ago.
I understand if the product was a pre-order that didn't exist, but I can order the product today on Amazon and get it tomorrow (and have done exactly this).
OK fine, they've had my money for over a month but haven't shipped yet. Just email them to refund right?
Nope! I emailed customer service asking to cancel the order and they refused and kept repeating the same thing.

Tyler V
Terrible customer service
Bought a year subscription and tried to cancel within 2 hours. Wouldn't refund despite not being able to use it. Stuck paying for a full year I won't be able to use. Customer service took 2 weeks to get back to me basically tell me "tough luck".

Austin H
My order never shipped and there is no way to contact them for a refund or cancelation. Don't get robbed like I did...

leonard
False Advertising No Accountability
Ordered a deck through this shop because I had a coupon. On multiple deck listings on the site it said "All decks come with free black grip." I received my order a week later with no grip included. Sent an email and got a reply back from Mykayla and her reply was "We heard back from Krudco Skate Shop who said there was never any free grip tape that was supposed to come with this deck." Well I didn't order from Krudco, I ordered from thedrop.com. false advertising!

Charles W
Poor service, horrible communications
they don't deliver.
You can't communicate directly via phone or email. You open a ticket on their site stating the FedEx tracking number they provided was never shipped on the day they stated tbey shipped. They email back stating they shipped, when their own tracking info proves they did not, and close the ticket.
Even in stock items take excessive time to ship. The "drops" are worse. Late , no info. Etc. I still have something active, after that I'm so fed up I'll likely never use them again

pat r
I can't recommend this company, Massdrop,... 6 plus weeks for delivery, and even then it was returned for "insufficient address" And they had the gall to charge $9 for shipping. I could have had a custom sewed order from Indonesia faster than this... needless to say Massdrop is a dud and I will be Dropping them... not worth the hassle and time to only save few$.

David
Very poor experience overall.
Mistakenly ordered the wrong item then attempted to correct it by canceling the item only to be told I missed the cancellation window by 30 minutes. Not to worry, they said, simply contact the shipping company (FedEx) and tell them you want to refuse delivery. I did, and the shipper told me that refusing delivery was not an option with the type of delivery Massdrop uses. Contacted Massdrop again and was told to work with the manufacturer regarding the return. SOL. Avoid these guys.

Dave B
Pleasantly surprised after taking a chance on Massdrop
A few weeks ago, a USA Today link brought me to an incredible Massdrop deal on an LG 4k OLED TV that my wife and I had been wanting to but for a few months. But because I had never purchased from them, I decided to Google search "Massdrop reviews". The overwhelmingly negative reviews of Massdrop deterred us for about month...and then and even better deal came along that allowed us to save over a thousand dollars on a model that we thought was out of our reach. It was a deal we could not pass on. With some trepidations, we clicked "Join" to join the Massdrop on a Sunday...only to be pleasantly surprised by seeing the FedEx truck deliver our completely unscathed TV on Friday of the same week. Massdrop gets an incredibly bad rap from online reviews. These guys deserve a much higher rating. We don't know how they are able to get the deals that they do, but Massdrop is legit, and if anyone finds themselves in similar situation, click "Join" and take a chance as we did. You may be pleasantly surprised.

Ponti L
You will only regret if you buy from Massdrop
I purchased a video card from Massdrop and it arrived on time. However, the video card is defective so I need it replaced. Their support referred me to contact the manufacturer to replace it.
The item has arrived just few days and with normal retailer, you would be able to return or replace it. For Massdrop, you will have to deal with manufacturer, spend money to ship the item, wait for 30 days to get the status whether it will be repaired, replace or what not. Then, you are lucky to get a working item.
That is not what I would imagine when all Massdrop offers is a few dollars of savings compared to brick-and-mortar retailers.
I totally regret buying from this store. No way I am buying anything from this store again.

Tom
Poor communication, poor customer service. avoid Massdrop.
I placed an order on 05/28/2017. The billing hit my credit card immediately. The item was to ship on 06/19/2017. As yet it has not shipped, and I have sent 6 requests to Massdrop inquiring as to the status of my order. The only status I can find is in my profile on the Massdrop web page. It is paid. Hell, I know that. My best advice is to stay away, buy elsewhere. Then you will receive you merchandise. Beware of Massdrop.