DriversEd.com Reviews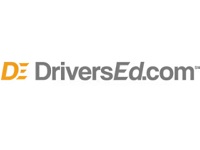 DriversEd.com is an online company which promises to give drivers of all ages everything they need to learn the safest driving skills and the most up-to-date rules of the road.
How Does It Work?
According to their website, DriversEd.com was one of the first companies to put both drivers education and traffic school courses online, and to date has had more than six million students successfully go through their courses.
Besides being the largest online drivers education website in the country, DriversEd.com also states that they are the only driving school in the nation that is both approved by "the Road Safety Educators' Association and accredited by the Driving School Association of the Americas."
In addition, this company also offers their potential customers drivers ed professionals that have more than 30 years teaching experience, the most state approved courses of any single website in the nation, and they are a member of the International Association for Driver Education.
Currently their website offers a wide selection of specific courses under the categories of Teen Drivers Ed, Teen Driving Lessons, Adult Drivers Ed, Traffic School Ticket Dismissal, Driver Resources, Driver Community, and more.
Cost/Price Plans
Signing up for any of the classes available is free, and the website promises that there aren't any hidden fees at any time.
In addition, because it is important to them that their customers are happy with the course they have signed up for, they allow their customers to start most available courses for free for up to 20% of the course completion before they will be required to make a payment on their class.
When a course is available for enrollment, you can choose the course you are interested in taking and the state whose standards you must comply with, and the website will show you clearly the cost of the course itself.
Refund Policy
This company carries far too many separate and distinct products to have a single Refund Policy that oversees all of them.
Instead, customers should go to their Payment Information page, select the link for Refund Information, select the type of course you are considering taking, and the state whose program you are following.
Once you have done that, you'll receive a specific explanation of the applicable Refund Policy.
It appears for the most part that there is no clear cut Refund Policy for many of the programs; instead, refund requests appear to be handled on a case-by-case basis as long as they have not yet been fully completed.
Customers who have completed their course successfully will not be given a refund, under any circumstances.
Customer Service Contact Info
Customers can contact their Customer Service team to discuss any questions, concerns, or complaints by phone at 888-651-2886 or by using their website's Live Chat feature when it is available.
Reputation
It appears as though this company has generally positive reviews, though there are some complaints offered by people who have had various issues when attempting to collect a refund.
As mentioned above, this company appears to handle almost all of its refund requests on an individual basis, and most of the unhappy internet reviews come home from customers who feel that their request for a refund was unfairly denied.
Unfortunately, that is not uncommon with companies that do not clearly publish and detail their Refund Policy. There will be circumstances in which the company is able to legally deny your refund even though you feel that it is unfair.
Competitors and Alternatives?
DriversEd.com themselves mentions that there are many other competitor websites available online.
The best way to find a program will be to look for those that are legally licensed to operate within your state of residence.
If you have any experience with DriversEd.com or their services, please leave your reviews below.
You may also be interested in
DriversEd.com Customer Reviews

Keirstine M
Scam!! Resets software and deletes student progress.
Absolutely a waste. This company has some really hinky policies. They are resetting their database on November 30th and the system will delete all progress made by my daughter. They offer no alternative to this other than starting it over again. This is bs and not fair to all of the students participating! They should be offering a course extension or other options for customers. I bought the course while on sale so I'm not pressed to get a refund but I want my daughter to have her time respected and they just take advantage of children who can't defend this companies unjust choices. I would not recommend this to anyone!!!!

Julie C
Will not send certificate of completion
Waste of money. Waste of time. My son spent hours and hours gettig through the material and passed successfully. They did not send him a certificate of completion, which is required by the DMV. I emailed and called and left messges. Never got through. Never got anything back

Avi D
SCAM. Stay away from this company.
Seems that after 22 years this company is crumbling down...
I regret so much that I didn't check all of this before putting my money into this company....STAY AWAY FROM THIS COMPANY and do a favor to the rest of the people and give your review in any place you can to make people think twice before trusting this SCAM.
Also I will do everything in my power to ensure that the Florida Department of Highway Safety and Motor Vehicles have a consideration on all reviews in order to take this company out of their approved listing of course providers....as I choose this company from the flhsmv.gov site and thus made me believe this was a trustable company.
In detail:
Made the 4 Hour Florida Drug

Crystal
My daughter just completed this course. I would never recommend it to anyone and will not use it for my next two children. After complaining the entire time she took this to my husband, he just sat down with us while she took the final test. He finally understands my frustrations.
This program focuses 75% on drugs and alcohol.  Forget your child needing to know general driving skills and road signs. Go over. Teach. That is fine. But the test questions for getting your drivers permit and to pass this course should not revolve around what I am more likely to do if I use heroin, if a tire shop or a gas station is better to get air for my tire, or what problem is associated with hands-free devices (which the course believes it will distract someone because of poor reception). I never have poor reception with my hands free device. Another question we had a problem with is what can't be operated by your multi-purpose lever. My parking lights are NOT on my levers. Windshield wipers, high/low beams, turn signals. Those are all on my levers.
Their customer service is HORRIBLE to deal with.  After two days of their website being down, I called in.  The guy was extremely rude and would not even try to tell me if the problem was close to being resolved.  
Let me just mention all the grammatical and spelling errors I have noticed.  
Some of their videos are outdated.  We were actually forced to watch credits roll after one video for at least a minute before we could move on.  
Steer clear. They try to trick you with stupid nonsensical questions that have two answers that you are left to figure out which one makes less sense. That is what they want you to choose. Your child will complete the course having a great idea of what drugs will do to them if they drive but they may not know what common road signs are.

Jennifer K
If there was any way to leave 0 stars I would. This company is horrible, unprofessional, and impossible to get in touch with. I have wasted hours and hours on hold and there is apparently only 1 person in customer service. My son took the test for his permit and after waiting 2 hours at the DMV we were told they put his test results under MY name. As his parent and emergency contact. WHO DOES THIS?! How is this company still in business??!!

Lora D
I would absolutely not recommend doing this. Take something local. Something that you can talk to someone, get service, etc. It took over a month to get my sons driving certificate for his permit mailed correctly with MANY calls and then when we scheduled his first driving lesson and the school scheduled a mandatory lecture for his college course grades (in high school) I was told I had to pay $50 to cancel the lesson. Get something local run that can respond to issues and talk with a person face to face. The over the phone, no consequence to service model is not worth the cost, time or effort it's going to take you to get through this program.

Caroline
This company is a piece of crap
DON'T THROW AWAY YOUR MONEY FOR THIS PROGRAM!!! Terrible experience and customer service. For starters, the slides are set for a tourtuously unreasonable amount of time. I waited at least 15 seconds after reading on most slides. The voice verification system is also terribly dreadful, it never worked for me so I would always end up on hold trying to prove that I was myself even though I couldn't remember if I had a favorite TV show 8 months ago. So sorry. I thought that would be the worst of it, until the night before my license test when I checked on the website to make sure everything was okay. Much to my dismay, I found that some incompotent jerk had not switched me over from the parent taught course, even though I had already compleated all of the lessons with professionals, so I now had 14 extra hours of slide shows to compleate before my appointment in 18 hours. I called the place so they could switch me over, and they decided that now would be a good time to tell me that I was missing the 7 observation hours needed to compleate the course, something that seemed to slip the mind of the first man who set up my lessons. How sweet. Because the lessons were some of the worst hours of my life, I decided to continue with the parent taught and now have an atrocious 14 hours ahead of me, and then 16 days to ship the damn piece of paper to me before I can get my licence.
Thanks for ruining my birthday, driversed.com!!!
Update: Things just keep getting worse. No one from customer service knows what they're doing and I think I've spoken with every one of them by now. I was optomistic about the reply below, but then I recived an automatic reply 30 seconds after I sent an email. At least they try to be genuine.
Update #2: Happy to put the past two weeks behind me, I just went to the DMV after waiting the 16 days to print out a piece of paper. I had everything the checklist that was mailed to me listed and then some and my dashboard even says "go the the DPS when you are eligible to take your road test and apply for a provisional license". After waiting, I was told I needed an Impact Certificate. After asking a lot of questions, the lady behind the counter finally told me that it was MORE online videos I needed to watch and be quizzed over. Great. The problem wasn't this, it was that I was NEVER told about this by driversed.com. The packet I received says nothing about it, the only place I found it was at the bottom of my dashboard, under where it told me to go to the DMV. This message was below an overview of all the lessons I had already completed, so why would I ever look there? Please don't waste your money on this company...