Dreamland Jewelry Reviews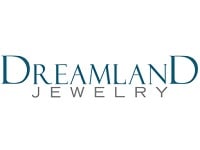 You may also be interested in
Dreamland Jewelry Customer Reviews

Blossom
Item began to tarnish within days of receiving it
First and last time buying from dreamland. They have you pay shipping cost to get the items. If you need to return an item for any reason, you have to pay to ship it back. They then refund you minus the shipping cost for both ways even if the product is defective. Will never buy from this company again. I will stick to Amazon since you don't pay shipping either way.

Elizabeth K
Inferior product Worse customer service
On 3/29/2023 and 4/3/2023 respectively I received 2 rings. Today 6/26/2023 I contacted them regarding missing stones from both rings. I have no idea when the 3/29 ring lost its stone accent. The 4/3/23 lost its stone 6/26/23 Customer Service said I was beyond the 60 day return policy and would do nothing. TWO RINGS that have become worthless junk in less than 90 days. I'm not impressed and sorry I spent the money.

Nola L
Came in exactly on time. Better then picture. Love it

Melody
Placed order on 5th Aug it s now 5th Sept and never received it.
Package was lost in transit somewhere according to the tracking.
Emailed company 5 times regarding missing parcel but had no response. Had to phone them twice from Australia. First time I was told I had to wait 20 business days before they could take it up with USPS. A week later (over 20 business days) had to phone them again. Was told they had taken up the issue with USPS but I had to wait another 20 business days for them to respond.
I have already put in a dispute with PayPal and they told me I would have to cancel my dispute in order for them to resend package. Have been told they will contact me with 24 hours (after not replying to my 5 emails, I am doubtful that they will).
I am in a difficult situation because if I don't cancel my dispute with PayPal they won't resend my lost package but if I do cancel dispute and they don't resend then I won't be able to get my money back. Will we what happens in the next 24 hours.
Very disappointed with their lack of good customer service.

Erica
My 2 young children each ordered more a ring for Christmas with their own money they received for Christmas they let me pick which rings I wanted and I picked them...they were beautiful on the website but I was concerned because of such a low price if product was going to be cheap also.
Both rings came about 4 days after being ordered and the rings were as beautiful as they appeared on the website still concerned that they might start changing colors since I shower with them and I work in health care so I constantly wash my hands but I have been wearing them since beginning of January without taking them out at all and they have not turned my finger green I'm still in love with them...I just ordered 2more rings

Penny
I ordered a ring on Thanksgiving, received it today, Tuesday. I ordered something just to see how legit the product is and the customer service. So far, I'm impressed. Granted I've only had the ring one day, but I did receive it in a very timely manner. Time will tell.

Jody
Don't believe everything you read
I have been ordering from Dreamland Jewelry for sometime now and only had one bad experience which was handled very promptly. I placed an order just Tuesday and I have it already delivered in 2 days and the rings are absolutely beautiful and far exceeds my expectations. I give Dreamland Jewelry 5 stars for speedy delivery and customer service and will continue to purchase items from them as always and recommend them to family and friends!