Dreamland Jewelry Reviews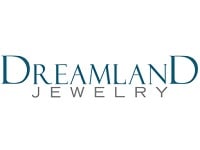 Dreamland Jewelry, found online at DreamlandJewelry.com, is a website that says their goal is to provide people with high quality jewelry sold at the lowest possible prices with fast and dependable service.
How Does It Work?
The Dreamland Jewelry website says that they have been the "low price leader" in silver jewelry for more than ten years. Unfortunately, it is common practice in most jewelry stores and department stores to price their jewelry with extremely high markups.
The goal of Dreamland Jewelry is to eliminate the need to place these kinds of high markups on their jewelry by selling it directly to the public through their website at whole sale prices.
Like any other online retailer, customers are welcome to go to their website and look around at all the current inventory they have in basic categories like Beads, Chains & Necklaces, Rings, Pendants, Earrings, and Bracelets.
Within each of these categories there are many sub-categories that will help shoppers filter down the many results into smaller groupings making it easier for customers to find exactly what they are looking for.
Cost & Price Plans
Obviously the costs of their products will vary depending on the specific product you are purchasing and the variables that may be included in that product, including the type of metal, the size of the piece, whether or not it includes semi-precious or precious stones, whether you choose to engrave or personalize it, and more.
The website does mention that they offer a 100% Price Guarantee, but unfortunately this guarantee is not published in detail on their website. Generally speaking, however, Price Guarantees are extremely limited.
They require people to find items that are exactly the same as the one they have purchased within a specific time frame at a lower price that is not listed as a special sale price in order for you to request a partial refund based on a Price Guarantee.
Refund Policy
Much like the Price Guarantee which is not detailed, the website also offers few details on their Refund Policy other than they do, in fact, have one. Jewelry can be returned for a refund within 60 days, as long as it is unused and in its original condition.
Items which have been engraved, customized, or personalized are both non-refundable and non-exchangeable.
Customer Service Contact Info
Customers who would like to contact Customer Service with any questions, concerns, or complaints can do so by phone at 888-475-7275 or by email at [email protected]
Reputation
Unfortunately this website does have many, many different negative reviews which have been posted online, and many of them have the same kind of story and complaints that prospective consumers will want to pay attention to.
First, many customers complain that though this company promises fast shipping times, it often takes much longer than originally quoted for their items to arrive. Some customers complain that their items never arrived at all.
The second part of this common complaint is that when they attempted to contact Customer Service to see what was going on, it was very difficult for them to receive help.
More than one customer said they were told the item was shipped, and that if it was lost during the shipping process that the customer was legally responsible, not the store.
Competitors and Alternatives?
There are many other jewelry stores that sell their products online and claim to be able to offer high quality items at lower than normal prices, including Gemporia.com and many others.
If you have any experience with Dreamland Jewelry or their products, please leave your reviews below.
You may also be interested in
Dreamland Jewelry Customer Reviews

Nola L
Came in exactly on time. Better then picture. Love it

Melody
Placed order on 5th Aug it s now 5th Sept and never received it.
Package was lost in transit somewhere according to the tracking.
Emailed company 5 times regarding missing parcel but had no response. Had to phone them twice from Australia. First time I was told I had to wait 20 business days before they could take it up with USPS. A week later (over 20 business days) had to phone them again. Was told they had taken up the issue with USPS but I had to wait another 20 business days for them to respond.
I have already put in a dispute with PayPal and they told me I would have to cancel my dispute in order for them to resend package. Have been told they will contact me with 24 hours (after not replying to my 5 emails, I am doubtful that they will).
I am in a difficult situation because if I don't cancel my dispute with PayPal they won't resend my lost package but if I do cancel dispute and they don't resend then I won't be able to get my money back. Will we what happens in the next 24 hours.
Very disappointed with their lack of good customer service.

Erica
My 2 young children each ordered more a ring for Christmas with their own money they received for Christmas they let me pick which rings I wanted and I picked them...they were beautiful on the website but I was concerned because of such a low price if product was going to be cheap also.
Both rings came about 4 days after being ordered and the rings were as beautiful as they appeared on the website still concerned that they might start changing colors since I shower with them and I work in health care so I constantly wash my hands but I have been wearing them since beginning of January without taking them out at all and they have not turned my finger green I'm still in love with them...I just ordered 2more rings

Penny
I ordered a ring on Thanksgiving, received it today, Tuesday. I ordered something just to see how legit the product is and the customer service. So far, I'm impressed. Granted I've only had the ring one day, but I did receive it in a very timely manner. Time will tell.

Jody
Don't believe everything you read
I have been ordering from Dreamland Jewelry for sometime now and only had one bad experience which was handled very promptly. I placed an order just Tuesday and I have it already delivered in 2 days and the rings are absolutely beautiful and far exceeds my expectations. I give Dreamland Jewelry 5 stars for speedy delivery and customer service and will continue to purchase items from them as always and recommend them to family and friends!