DreamBox Learning App Reviews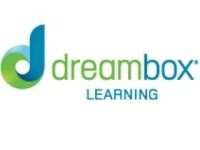 About DreamBox Learning App
For many children, mathematics is the bane of their existence. However, it's an essential subject, meaning it's a necessary evil. Don't want your kids to grow up hating math? If so, you may want to consider Dreambox. This online math learning application helps children learn in a fun and engaging way.
How Does It Work?
Available in both English and Spanish, Dreambox claims to be able to help kids who excel at math and kids who need a little bit of extra attention.
The Dreambox learning app adapts to each child's learning ability and pace. The games and music make learning fun for kids. Additionally, it is proven to increase achievement.
They claim that teachers love their product because it helps them inspire their students to learn math and provides predictive insights to ensure that kids learn, grow, and achieve. You may be curious: Is Dreambox a full curriculum?&nbsp
&nbsp
The answer is no – the product is meant to be used as a supplement within schools & homes to help kids keep learning. The company offers different learning environments divided by age, so teachers can easily choose the one that matches up to the age group that they teach. Recommended usage within a school setting is about five lessons per week. Because the activities are not too lengthy, teachers can use them as warm-up activities or end of class activities.
Additionally, Dreambox says that their product helps school administrators & leaders because it ensures that kids build the math skills necessary to pass standardized state exams. And of course, the company claims to provide immense value to parents & kids alike because it makes math fun to learn at home.
Cost and Price Plans
So, is Dreambox learning free? Unfortunately, no. Dreambox at Home is a subscription service available for parents to purchase. The good news is that they are currently offering special summer pricing! The different pricing options are as follows.
The individual plan can be purchased as a lifetime subscription (ten years) for $150. You can also buy a 12-month subscription for $60, which comes at a discount of 40% the original subscription price. You can also pay $45 for a six-month subscription, which provides a savings of 25% off. The one-month subscription is $12.
You can also buy a family plan. You can choose a lifetime, ten-year plan for $225 or a 12-month subscription for $90. This comes with a savings of 40% of the original price. You can also pay for a six-month subscription for $75, which is a special price with a 25% savings. A one-month plan is $19.
If you are a teacher or school administrator interested in getting pricing about Dreambox for your district, there is a form you can fill out on their website to request information and a demo. The form requests that teachers & administrators provide a little bit of basic information about their jobs, locations, and of course, contact information.
Competitors and Alternatives
If you are looking to help your kids learn in fun, engaging ways, there are a variety of other tools that may be helpful to you.
One popular alternative utilized by school districts is iReady. iReady is an online learning program that helps kids K-8 grow their skills in both reading and math. The platform features fun games to play and allows children to learn based on ability. With iReady, each student completes a diagnostic assessment that helps customize their learning programs so that they can receive lessons based on their skill levels.
The program helps teachers to identify the individual needs of their students so that they can best help each child to meet their potential. Common Sense, a non-profit that is dedicated to helping kids learn & grow, says that the "quality, responsive instruction and the deep dive into data make [iReady] a strong contender for classrooms."
Another option is MobyMax. MobyMax has a simple mission: to close the learning gap. They claim that over 83% of K-8 public schools have adapted their technology. MobyMax offers educational technology learning tools for all subjects and provides an affordable & engaging way to help kids learn.
They have an option for use within schools, which costs $3495.00 a year for a schoolwide license. MobyMax is also currently offering a special three-month license priced at $1295.00 to close the learning gap caused by the COVID-19 crisis. MobyMax also has an option for families to purchase their tools starting at $7.99/month. Common Sense praises MobyMax, saying that "There is no shortage of activities across subject areas," but warns against "over-reliance" on the tool.
A final option that is a little bit different from the others on our list is the Teacher Friday Workbox tool for educators. This organizational solution was designed to help teachers stay organized so that they can focus their energy on helping students learn. It helps teachers efficiently track student progress, plan lessons, and manage the day-to-day operations of their classrooms. You can order one for $150.00.
Customer Service
The company's website offers a comprehensive support page that provides help with common issues. They also have an e-mail form that you can fill out if you need additional support.
Online Customer Reviews/Complaints
Dreambox's customers seem satisfied with the product. Their website provides many testimonials from parents and educators. Customers say things like, "On average, my first-grade class is working at a middle of second grade level," and "The kids are motivated." Dreambox's website also features various success stories from schools that use the platform, including Rocky Mount Preparatory School in North Carolina and Brick Avon Academy in New Jersey.
Common Sense also has positive things to say about Dreambox. Specifically, they praise the product as an "excellent all-in-one solution…with solid adaptive technology that supplements but does not replace curriculum."
Where to Buy?
You can purchase the product directly through their website.
Is It Worth it?
If your kids or classroom students are struggling with math, or if you just want a fun, interactive, and engaging way for them to learn math, Dreambox certainly seems like a worthy investment. Parents, teachers, administrators, and kids have praised the product as a great learning tool. Purchase Dreambox, and you will be counting your blessings as your kids practice their counting skills!
0 'DreamBox Learning App ' Reviews