Dream-Marriage.com Reviews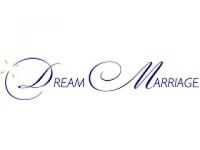 You may also be interested in
Dream-Marriage.com Customer Reviews

Constantine
Totally fake and not a real dating website. They will bleed you for every penny.
Fake fake fake. Don't fall for this scam. Every dating site that has a pay-by-credit system is a 100% scam. The employees themselves are the "girls" you're talking to, and they only keep up the charade until you run out of money or give up.
There are no real Russian girls on these websites. It is simply an elaborate scam designed to part men with their money. Do not fall for this scam!
100% scam designed to part men with their money.
If you use this site, you will only lose your money. They will bleed you for every penny. It's not that there are scammers from other countries, the scam is the site itself. Their employees chat with the men in order to steal their money by pretending to be an attractive woman. This is why they never show up.
The positive reviews are 100% fake.

RICK W
This is a scam website do not be fooled
This website is a scam website I was on this website for 7 years and encountered some serious wrong doings by this website and when I complained to their customer services all I got was my profile deleted and thrown off when I had genuine concerns anyone thinking of joining this website.. The only thing you will achieve here is empty bank account and disappointment. It is run by criminals thats a fact....!!!!!!!!!
Any good reviews are placed by people that work for the website..

Ryan
Like a walk on the clouds
DM is a great site to meet wonderful women who are genuine and pure at heart. All of the women I have been in contact with were classy women with nurturing natures. I have one of the more basic memberships and am currently building relations with a lovely soul.
The DM Team is also very good at resolving issues and if there is an issue, they give you their full attention in the matter.
I have been on a few dating sites, international and local, and I have got to say that DM is my favorite one. The reasons I believe this to be true are that the women are kind, respectful, funny, personable, and aren't afraid to share their emotions with you. Not all of them wear their heart on their sleeve but like any dating site, you choose to connect with whomever makes you feel confortable and safe. And with the women on DM, I feel justly so.

Jose
The best place to find a great woman
My experiences with Dream Marriage are far better than any other sites thus far and don't plan to leave anytime soon.
From an endless list of beautiful women, I found a handful that really seem like my type and our communication is wonderful!
What I love about Dream Marriage is they do fun things like beauty contests, costume contests, and video contests that the men get to vote on. The winner gets recognition as 1st place and usually make a video or win some kind of prize.
The tech support from the site responded to my request fairly quickly regarding an issue with a video letter that would not open. They were polite and gave a solution that worked right away.
The girls I've enjoyed talking to make their own pictures with selfies to show you their everyday look outside of the professional photoshoots you see in their profiles.
I recommend to anyone still curious of finding a nice woman to settle down with from another country.

Aaron
I jave nothing to companies about. Knowing what your getting into is half the battle but DM team have been great. They have worked with me in my travel to and from. When I was in their country, the DM team was available in case I needed advice... I spend a common amount for a basic membership and though I may feel some benifits should be included in my membership, I continue to follow the rules... and as some peoples experience my be different from mine, I will be a member till I have my lady by my side. Dream Marriage was the conduit for finding my lady and I know they will be their for me till she is in my country.
Thank you DM team for all your support
Aaron USA

Wayne
I'm One Of The Lucky Ones
I am a veteran of this site and after learning a few tricks, I have managed to meet some very fine ladies.
I have visited Kiev, Odessa, Sumy and Dnepropetrovsk and I have had an enjoyable stay each time. The key is traveling to enjoy the beauty and culture each of these cities have to offer regardless of whether or not I find the women I arrange to meet there attractive. This way I am never disappointed.
When taking the proper precautions, I have found this site very enjoyable to use and a good source of contacts.
I recommend this site to anyone seeking a beautiful and intelligent Ukrainian woman but be aware that most of them are not who they lead you to think they are.
Yana, the site manager is always quite pleasant and most helpful whenever I bring a question or concern to her.
.

David
Not easy, but with diligence, worth it
My experience on dream marriage has been pleasant. Visas are not easy to get and the ladies sometimes claim their English to be better than it is. I've had phone conversations and other communication off site without issue. There are those whom prefer the comfort of the translators. I also visited Kiev without the assistance of dream marriage. I met 4 ladies and they were just as they looked on the site. The biggest expense however is an interpretation service. There may be a local service that is less expensive, but I didn't find one.

Dan
A TOTAL SCAM WEBSITE 110%
As the saying goes BUYER BEWARE.
DREAM MARRIAGE IS A TOTAL CON
I always had my suspicions regarding DM for some time, so before spending thousands of dollars on contact details I had to do my due diligence. So popped on to the internet It's amazing what you can find out at a click of a button.
MY STORY:
I was getting over 2000 messages a week yes that right 2000 MESSAGE A WEEK !!! I didn't even have my picture up then in the first 2 weeks but was still getting 2000 messages a week, I should of walked away then and there, Every single one of them from absolutely gorgeous Russian women not a single average woman amongst them, all but none saying (in the very first messages) the exact same thing they all say "they read my profile, ages is not a problem and I'm the most handsome guy on the website" (flattery will get you everywhere) not that I was looking for someone too young I'm 43 and I think the youngest woman I was in contact with was 29.
So I spent hundreds of dollars on emails back and forth only to find some of the replies I got back were nothing to do with the message I previously sent just a generic load of sentimental rubbish which was obviously copied and pasted for a external website. ALARM BELLS ARE RINGING.
Including this for some reason I was getting notification from DM as in a form of email where I noticed the on several messages this %name% which is the coding for (insert user name) if you are sending bulk emails. How do I know this? I use this very same coding for my customer when sending them out bulk emails on a offer I have. So I sent DM Customer Services a message asking them what it meant and was told by their representative (Jenna) it was the translator fault. So I replied with both picture show them the message I got, as a email and the message I got when on there website, one showing %name% and the other one on there website showing my name. The reply I got in the next email was "ohh it must be a tech problem then" which confirm to me that it is a bulk emailer coding fault. ALARM BELLS ARE RINGING.
When I did get a reply from a member they would alway include embedded in their message a link to watch their video, the only way to view the message text was to was to pay $20 to look at this 3 minute video of them prancing around a bit . I could go to the cinema and watch a BlockBuster Movie for that twice !!!! ALARM BELLS ARE RINGING
As well as when you are on their website on the left hand side are live notification where there female members try to get you to go on either "Live Web Chat' or to go on "Camera Video Chat", which will eat away at your money Supa Fast but I'm glad to say I NEVER did either!! as i might be an idiot but I'm not a fool. ALARM BELLS ARE RINGING.
So there I was contemplating on which one of these lovely Russian babes to contact which i noticed in the early days (a few months) of being on DM Website was $600 and all of a sudden it shot up to $900 for contact details ALARM BELLS ARE RINGING I don't care how lovely you are hunni I'M NOT PAYING THAT.
So on 28/02/2017 I sent a email to DM Customer Services about my concerns getting no reply whatsoever. Only to find out that on the 01/03/2017 (under 12 hours later) without my authorisation they stole money out of my bank account for another months membership(which I now know is common practice for them to do) taking $100 out of my bank when they find out you know it's a SCAM. ALARM BELLS ARE RINGING.
So I had to cancel all my credit cards and just to be on the save side changed my pass words on every single Social Media Website I was linked too, all my work emails, personal emails and any other associated platform I belong too. They even tried to hack both my businesses websites how do I know this? the internet security company I use send me a report every time someone tries to hack them even if they use a proxy, giving me the iP address and the location of the hacker, Ill give you 2 guesses where the location was ??? ... ALARM BELLS HAVE RUNG.
At this point I pretty much had enough. But I had another PLATINUM membership for 1 month on this SCAM website as I said costing me $100 (that they stole) giving me 50 "follow up message" and 100 "introduction messages". So why not use them and play them at there own game so I did.
So how could I make 110% sure that this is a SCAM website and use these message I had to my advantage. So I sent every member (about 7) that I had been talking to on a regular basis and to over 100 members that had got in contact with me in the past the exact same message, of what I had found out about DM including asking the member to send me their contact information if they were really seriously interested in me as all of them at some point offered me their undivided love and intention to marry in one form or another. so we could talk of line and get to know each other and see if we definitely click..........
EVERY SINGLE ONE OF THEM DECLINED.
ALARM BELLS HAVE EXPLODED.
They had a few explanations why they couldn't send them below here are my TOP 10 EXCUSES:
1) I have to get their contact information from the DM website then they we can talk off line. (like i'm going to spend $900 on a fake mobile number)
2) I've lost my phone and only have a cheap one that don't allow SKYPE calls (but in your picture you have a iPhone)
I don't have a computer I only use the one in the agency (so it's your job to send messages then and you get paid for it)
The Internet is too expensive in Russia so I have to use the one in the agency ( Oh so it means it's definitely a job then)
I'm not allowed to give you my contact information. WHY (please see No1)
I can't speak English very well and won't understand you (even though you have on your profile that your speak GOOD English) !!!!
No answer whatsoever (that's a bit rude considering I've been talking to you for months, thought you loved me)
I have to get their contact information from the DM website then they we can talk off line. (I know i've said this before but I thought I better make the point again)
I can not afford a mobile or the internet so I can only speak to you in the agency (so what the point on paying for your contact information then)
LOCAST !!!!! (OK I made that one up) but can you see where I'm coming from they will never give you their personal contact information WHY because they're not interested in you it's their job their only interested in your money. I'll say again it's there job for god sake....
Guys this is own experience on DM which i'm soooooo glad that I found out before spending thousands of dollars on contact information that you will not get I've heard of some people spending up to $8000 ... So please do your due diligence on them before losing loads of money on this now obvious SCAM. As you will not be speaking to a real woman, more like a fat, bearded, overweight Russian fella who is just taking you for a ride. As the woman on there are not looking for a future partners it their Job to write you messages get you on chat or video chat and take as much of your hard earned money from your pocket in the quickest time possible as they can until you suss them out yourself ....
IF IT SOUNDS TO GOO TO BE TRUE IT PROPERLY IS !!!!!!!

Ty S
This site functions on plausible deniability. I have knowingly done some stupid things in pursuing women on this site . It is very obvious that every woman on this site discourages offsite communication . About half of the ladies say they can talk on Viber or WhatsApp before you requested information, but they then say they don't want to talk offsite or they don't want to anymore once you get there information or should I say pay for their information. It is so obvious because I've been lied to quite a few times .
You even find her Viber accounts or other accounts but they deny the exist. No women on here will give a reason why they won't communicate offsite . Or the reasons will all be the same as every other girl . I don't think I've ever heard of so many people having broken phones or old phones that can't talk on social media . The truth is they do talk but they don't want to talk to you .
Offsite would take money away from the dream marriage site and possibly from them too. If you been on this site long enough it becomes so obvious it's painful and you ask yourself why are you doing . But the truth is pretty obvious . And it is definitely true if you ask the girls to talk on email only and they don't except then it's a scam . But Ask them to talk on Viber, Skype, or WhatsApp no way they will talk to you there and if they do they will eventually steer you back to the site.
The biggest indicator of the lies is the fact that no woman off this site would behave in such away . If they like you they would want to talk to you anywhere and it would not matter . But all the women on this site are completely the opposite of what you would expect of women off of this site .
Just know what you're getting into . Many of these women work for the site while they look for a man . Others simply get paid . But it is true that any girl 18 To 25 are most likely not serious so be smart and don't waste your time .
I wasn't so smart I have wasted way too much money on women who are content with lies because they can gain from it. Just remember this is not an opinion it's so clear what's happening you always second-guess it in the ladies will always manipulate you to make you think that you are crazy. But the truth is they will do anything to steer you away from the truth because they can always deny and when they're not denying it they are saying how foolish you are.
Just know the truth if there are multiple scams going at the same time . Only talk offsite on email . Find the women who are willing to do that even if I don't agree with talking on Viber it's because they're protecting the site and maybe their jobs . Just remember if they avoid any communication in particular places the whole truth is not being told so do what you feel comfortable with .
If it doesn't bother you that they don't tell the complete truth and they're talking to you on email office site then do it. if it doesn't bother you that they don't tell the complete truth and they're talking to you on email offsite then do it But chat is extremely expensive so it should be avoided which is something I never did. Good luck and be smart not like me .