DrColorChip.com Reviews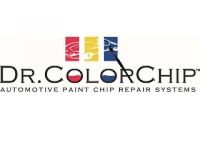 Dr. ColorChip is a paint repair system available at DrColorChip.com which describes itself as the easiest and most effective way for vehicle owners to touch up minor automotive paint chips.
How Does it Work?
According to their website, there are many different ways cars can encounter small chips in the surface of their car's paint, including something they call "road rash," a name for the wear and tear a car's paint receives from rocks and other debris that may hit it while it's traveling.
Many of these chips don't make it seem worthwhile to take in and have professionally repaired, but these paint chips and scrapes hurt the integrity of the car's paint job and can be upsetting to vehicle owners.
Traditionally to fix these types of paint chips, people have used paint pens or can order small pots of automotive paint in an attempt to fix them themselves, but these can be tricky to use and may cause additional difficulties.
Dr ColorChip states that their product is meant to improve this entire system with something that is easier, simpler, and faster, as well as permanent and acts as a rust protector.
DrColorChip.com says that their product uses a unique formulation of high quality automotive tints and chemicals that dry very quickly, so that you can blend away excess paint in just minutes, leaving paint only in the chips.
Customers who wish to order this product must provide the website with either the factory color code for your car, or the website can help you find the OEM Color Match by submitting the year, make, and model of your car so you know there will be an exact match.
Their paint chip repair kits come in three different sizes depending on your needs, and customers who order two or more kits will receive a 10% discount on their overall order cost.
If you have any experience with Dr ColorChip or their products, please leave your reviews below.
You may also be interested in
DrColorChip.com Customer Reviews