DraftKings Reviews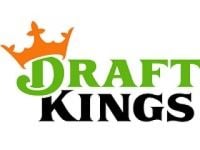 DraftKings Customer Reviews

David K
This is a scam. I have no idea why it is legal. A large part of my lineup was on a game postponed due to a blizzard in Philadelphia. The company Failed to refund my entry, change my players or allow me to collect the points from the rescheduled game. Basically making it impossible for me to win. Then when i asked for a refund they said they would freeze the remainder of my balance and not let me withdraw it.

Bryant
I thought I was only going to have bet 25 cents then all of a sudden I have a$100.00 account and they say they refund your money bull that is not true and they some how can't put your Money back on your credit card you have to wait to get PayPal biggest scam do not even go site

Duck
You're better off elsewhere
If you must gamble online I suggest you look at other sites. While it's a fun concept "it", at least, feels like a rigged site. You'll see people pull guys out of the woodworks no one should ever know about. Some people are just too perfect. Doesn't feel legit and their deposit match doesn't kick in all at once which they conveniently forget to tell you about.

DraftKings I
DraftKings Pseudo Super User Accounts
They run an automated process that places pseudo super user players in the top paying positions within the tournaments making it impossible to win any tournaments. Its the most legit scam I have seen to date. Take a look at user "inbox"...Lost a couple hundred bucks to learn my lesson. Stay away!

squints p
It definitely is a lot of fun, but at the same time may be a scam. If you look, sometimes the winner will have picked a perfect team, even bums or non everyday players who have career games all on the same team. I feel like they can very easily dictate the teams as they know we don't check them all, we just watch our own. It be very easy to always have the winning team if I were running the site, I just told you how. That being said, it's fun and no one forces you to join. I'm someone who follows the games very well and in my leagues w/friends it's utter domination and I can't win a dime on this site. So if you like losing cash then join Draftkings.com it's easy to do, when it's fixed.

harv

brandon g
Great site never an issue in basketball if you don't get 300 or more fantasy points your chances are very slim