DraftKings Reviews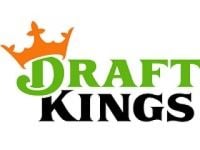 DraftKings is a daily fantasy sports website, which offers regular fantasy contests in major league sports such as the NBA, NFL, MLB, and CFB, giving people a chance to win cash or prizes daily.
Daily fantasy sites are relatively new to the fantasy sports industry, having been established in 2007 and still gaining popularity. Daily fantasy sports sites allow you to draft a team of athletes for a particular day of sporting events – you can start over redrafting your team from scratch each day you wish to participate.
DraftKings.com offers a variety of types of daily fantasy contests on their website, including those you pay to enter, those which are free to enter, those which are Guaranteed, and those which are not.
Guaranteed contests will continue forward with the prizes being "guaranteed" to be awarded regardless of how many people enter the contest; contests that aren't Guaranteed will be shut down if they don't reach a minimum number of contestants.
Once you choose the contest you'd like to compete in, simply click the Draft Team button to enter. You will be given a salary cap of $50,000 to draft your team, and all the players will be assigned a salary in relation to their recent performance, and not their actual salary.
After you submit a roster, you can continue to modify it until the contest actually begins. If you win money in any contest, it will immediately be credited to your account and can be withdrawn via check or PayPal.
If you have any experience with DraftKings or their services, please leave your reviews below.
You may also be interested in
DraftKings Customer Reviews