Dr. Denese Skin Care Reviews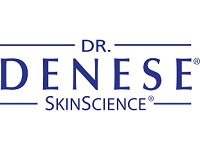 Dr. Adrienne Denese is a Cornell Medical College trained doctor and an award-winning Harvard researcher, and one of the first doctors in the U.S. to specialize in the anti-aging medicine.
She is an author of the Dr. Denese Skin Science label and it has become her life mission to help women look and feel younger, leading healthier and happier lives.
She has focused on creating high-performance skincare products, inspired by her celebrity clientele and the real problems with skin in her anti-aging practice.
The success of her research and work with cutting edge scientific technologies has made her a nationally recognized leader in anti-aging medicine.
Products
15 Day Skin Science Booster Program
This is a skincare kit, containing 15 tubes of products, formulated to reduce visible signs of aging and improve the overall quality of your skin.
After your nightly cleansing, exfoliate and prep your skin for the treatment. For the following 15 nights apply the products contained in tubes as part of the 15 day skin science booster program, conducted in two phases.
Phase One - Advanced Encapsulated Firming Retinol Technology - lasts 5 nights and helps soften the appearance of deep, visible lines and wrinkles, improves the texture, tone and brings the firmness and youthful elasticity back to your skin.
For the remaining 10 nights, apply Phase Two - Advanced Pro Peptide Firming Technology - product contained in blue tubes. It helps improve the look of visible, deep expression lines and tightens the skin with great effectiveness, thanks to the combination of the peptides, with ceramides and olive oil.
Skin Science Clinical Resurfacing System
This is a skincare device that helps you exfoliate in the comfort of your own home. You should start at the lowest level, with a clean dry face. Keep your skin taut and use short even strokes to pass over each area. Repeat the process over different areas until you have covered the whole face.
You can use the device on other parts of the body, as well. It is convenient for your neck, hands, knees and elbows. Your skin will be very soft after the treatment, the beauty products you use will be more effective and you will apply the make-up with ease.
Cost and Price Plans
There are different beauty kits to choose from, ranging from $39.95 to $89.95 each. Individual skincare products are between $8 and $125 a piece.
Check the website for the promo code announcements, offering you as much as 70% off on your next purchase.
There is also a reward point system you can join by signing up on the website. Points earned through shopping, sharing links and referring friends and family you can exchange for the rewards - coupons with $5 to $45 off your next purchase.
Customer Service
You can contact the customer support team by phone (866-642-3754) Monday thru Friday from 8 AM to 4 PM EST, or leave a comment, question or suggestion on the website's contact page.
The company offers a 60-day money-back guarantee - if you are not satisfied with their products, simply send them back and they will make a refund on your purchase.
However, the company allows refunds only for the products purchased directly on their official website.
Moreover, all the refunds will be issued back to the original payment source, within 14 business days, given you have followed the instructions described on their FAQ page.
Online Reviews & Complaints
Most of the customers are very satisfied with all the company's products.
Through online reviews, they testify about the products' immediate visible results and the skin getting smoother and healthier after only a short period of time.
Competitors and Alternatives
Other three companies offering a solution to the aging skin problems are: Elemis and their Pro-Collagen Marine Cream; Vine Vera with Resveratrol Chianti Overnight Recovery cream and Ole Henriksen and their Express the Truth Face Creme.
Where to Buy?
You can purchase from the company's official website, or you can choose to go with the products offered on www.qvc.com or search the Amazon for the best deals.
The Bottom Line
Dr. Denese Skin Science is a collection of skincare products, designed and developed by Adrienne Denese, an award-winning anti-aging medicine expert.
The company's goal is to help you achieve the smooth, radiant and healthy skin you have always dreamed of having.
They have managed to build a loyal customer base and believe in their products so much that they offer a 60-days money-back guarantee on all items.
If you have any experience with Dr. Denese Skin Science or their products, please leave your reviews below.
You may also be interested in
Dr. Denese Skin Care Customer Reviews