DR Chipper Reviews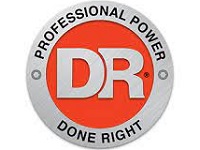 The Dr Chipper, found online at DRPower.com, is a home power chipper product line that is designed for all kinds of customers with a wide range of different chipper needs.
How Does It Work?
According to their website, the DR Power Chipper product line strives to offer the right size and priced chipper for any family or land owner and their particular needs.
Each chipper and chipper shredder page will offer customers different sections of information, including Overview, Features, Specs, Reviews, Product Q&A, and Accessories.
Customers who are unsure about whether or not this company is offering the right products for their needs will be able to order their information package, which includes a 24 Page Buyer's Guide, a DVD, and a guide to their Promotions.
This informational package is intended to provide their prospective customers with everything they need to know about ordering DR Power Chippers, such as model comparisons, specification charts, features, owner stories, and FAQs.
The accompanying DVD offers a view of what their chippers can do in action, and their Promotion guide offers cash savings, credit offers, information about their hands-on trial, and more.
Cost & Price Plans
Customers who are interested in ordering their 24 Page Buyer's Guide will be able to do so completely for free, as this is just an informative product intended to help their customers decide which product is best for them.
As for their actual power chippers and chipper shredders, these appear to be priced between $799 and $4,999, but this company also offers a selection of reconditioned power products at prices which are discounted even further, depending on what you are looking for.
Refund Policy
Unfortunately it appears that this company currently isn't offering any information regarding their Return or Refund Policy, so concerned customers will need to contact their Customer Service team to what kinds of policies are in place to take care of customers who make purchases from their website and then need to return their product.
Customer Service Contact Info
Customers who would like to contact Customer Service with any questions, concerns, or complaints can do so by phone at 800-687-6575, by submitting them directly to their website through their Contact Us link, or by using the website's Live Chat feature when it is available.
Reputation
This company offers such a wide range of products and chippers that customers will actually be much better served by looking for reviews for the specific chipper they are considering purchasing, as this will give them much more accurate and relevant information.
That being said, this company does appear to have a good reputation for large scale power equipment, and they offer their customers a free guide to their products which may help prospective customers determine whether or not this line of products is right for their needs.
Still, customers will want to contact their Customer Service team regarding their Refund Policy before they finalize a purchase.
Competitors and Alternatives?
Certainly there are many, many different power chippers and chipper shredders on the market, depending on your needs and your budget, so customers who feel like they are not finding what they need from this company should have other options that may better suit their needs.
If you have any experience with the DR Chipper, please leave your reviews below.
DR Chipper Customer Reviews

D J
Premier 375 is junk...no support and poor construction and quality. No way to keep pulley on shaft...will never owner anything DR has to do with.

Texoma T
Initial quality could be better
I got the Premier - 375 Chipper. What folks need to know is the product is actually made by MacKissic, Inc. / mackissic.com . Price is about the same with shipping, but green instead of orange.
Materials are good, but initial quality could be better. I bought the hitch for the machine which actually came from MacKissic. Neither the owner manual or the hitch came with instructions on how to assemble it (could be a problem if you are not mechanically minded).
The wear plate for the cutter was installed backwards, making it impossible to adjust the cutting gap. It took me a few minutes to figure that one out.
The cap on the auxiliary oil port hidden by the chipper was not in securely and I initially thought the crankcase had a slow leak.
After running a couple of hours, I noticed grease coming out of the flywheel bearing due to overheating. I removed the hopper and access plates and noticed strips of bark had wrapped the shaft and were beginning to bog down the machine. The access to this area is very limited and it took almost an hour with a flashlight and a dental pick tor reach into the 3/4" opening and dig the mess out.
At the same time, I discovered the bolts holding the bearing assembly to the machine were loose. Getting a wrench on the head of the bolt inside the chipper assembly is a real challenge. To make matters worse, the casting of the assembly at the bottom bolt was misshapen making it impossible to get a wrench or socket on the nut. I ground down the outside of a socket until I could drive it onto the nut.
After about 5 hours of running (stopping to clear the shaft again), the top bracket on the belt guard broke cleanly at the bend. It appears the material was compromised when it was bent. I've welded it back together and will be testing it soon.
With the material I have to chip (oak and cedar mostly), I haven't attempted anything larger than about 2-1/2 inches. The thin ends of the cedar limbs wrap the shaft, so I don't plan to chip them again.
Piling limbs and burning is faster, but I want the chips. Overall, the chipper is acceptable, but I've never used another one and don't know if a cheaper brand would work just as well.

Don H
2016 9.5 DR Chipper Shredder
Yard/Garden maintenance man here with 30yrs experience: The Budget C/S's - are Loud, Rattle loose, Rust quickly. Their side shoot shredder grates must all be removed to UN-snarl all spent tomato/squash vines etc... The 9.5 DR Shredder function is no better! Garden waste stays in the hammer housing longer!
The small damp leaves etc, plaster themselves onto the housing wall's interior section rather than exiting the shoot discharge. While it doesn't handle small, whip twigs it does a nice job of gobbling up 1/2"-3" soft woods. Over all the extra cost is worth the: Extra heavy gauge steel, powder coat paint. The gas cap/tank alone say the quality of material was "Done Right."

john d
Independent reviews are hard to come by. They are pretty slick about creating commercials for their products, which is fine, but contacting them is only accomplished by phone. A sophisticated company like this doesn't accidentally forget to provide an email portal unless they don't want to.
I have never encountered another major implement company with almost non-existent reviews; independent or otherwise. It's like independent reviews are frozen out and I don't even know how that is possible in the internet age we live in, but reality.