Double Wood Supplements Reviews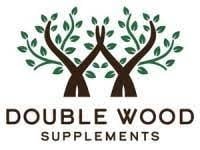 Double Wood Supplements offers a range of products, including sleep aids, antioxidants, nootropics, choline supplements, anti-aging remedies, men's health supplements and a wide variety of other nutritional supplements.
Is Double Wood Supplements Legit?
Double Wood states its supplements are backed by evidence-based research and third-party testing.
All of their supplements come with certificates of analysis and third-party test results, with all products undergoing rigorous third-party and in-house testing.
When you purchase your supplements, make sure you understand the difference between the many different products that Double Wood sells.
You want to make sure you choose the supplement that will provide the best fit with your specific health needs.
Some of the most popular supplements include Adrafinil, Phosphatidylserine, and Cissus Quadrangularis.
Adrafinil is a wakefulness agent designed to help combat the effects of sleep deprivation, and is intended for college students, new parents, and other sleepless consumers.
Phosphatidylserine is designed to support attention and focus, as well as your memory, processing speed and overall health.
Cissus Quadrangularis is derived from a perennial plant in the grape family that was used to help heal ligaments, tendons, and bones.
This supplement is intended for supporting bone and joint health.


Customer Reviews & Complaints
Double Wood has generally positive customer reviews, with a majority of online reviewers praising both the company's products and customer service.
With quick shipping and reliable customer support, the product backs all of their excellent products with reliable guarantees and assistance.
Customer Service
Double Wood is one of the few major manufactures left that maintain a commitment to retaining a close-knit business model.
Despite the company's comparatively small size, it offers exceptional customer service. The customer service department replies to emails quickly and has a good marketing model.
If you purchase a Double Wood supplement and aren't completely satisfied, take comfort in the fact that you can ship it back within thirty days.
You can either get a replacement or a full refund. Unfortunately, you do have to pay the cost of shipping. It should be noted that it is difficult to purchase Double Wood supplements if you have a mailing address outside of the United States, too.
In addition, this company adheres carefully to all FDA regulations. For example, they recently retracted their sale of Phenibut, which was used to reduce anxiety and stress.
To adhere with safety regulations, Double Wood pulled their products containing potentially banned ingredients immediately.
It is easy to get ahold of the customer service department at Double Wood. All you need to do is email them at [email protected].
They also have a published phone number at (570) 437-0203 as well as a mailing address in Philadelphia. These products are all made in the United States.
Cost & Price Plans
The cost of the various supplements manufactured by Double Wood varies.
They are definitely not the cheapest supplier you can find, but they do offer free shipping to make the pricing a bit more affordable.
Generally, Double Wood Supplements cost $20 - $30, exclusive of all taxes, which is comparable to other supplements.
In addition, Double Wood offers ongoing promotions and discounts.
For example, when you first pull up the company's website, you will be bombarded with a variety of coupons you can use. You can get 15% off the first order if you check the subscribe and save button, for example.
Where to Buy?
You can only purchase Double Wood supplements by visiting doublewoodssupplements.com.
You can also contact the company directly to place an order.
Competitors and Alternatives
Double Wood Supplements is far from being the only retailer to sell nootropic supplements.
Other common retailers include those manufactured by Performax Labs, LifeExtension, and NeuroFX.
The Bottom Line
If you're hoping to purchase some high-quality nootropics and want to make sure you are getting exactly what you paid for, Double Wood may offer the perfect solution for you.
Double Wood Supplements goes out of their way to provide products that are proven to be high quality.
With free shipping and a 30-day money-back guarantee, you really have nothing to lose when you place your trust in this popular retailer.
If you have any experience with Double Wood Supplements or their products, please leave your reviews below.
You may also be interested in
Double Wood Supplements Customer Reviews

Edwin C
we can trust this products.
Excellent product. i have problems with pain in my joints and this take care of my pain Thank you.

Bob
This company (Double Wood LLC) is disreputable. They advertise their products as coming from the USA. However, I have verified that their products actually come from different countries. For example, their Marshmallow Root is advertised as being "Made in the USA", when in fact the product is coming from China. I am in the process of filing a complaint with the FDA and other agencies. The company also does not answer phone calls or return voicemails. I have called a half dozen times in the past two weeks alone and left voicemails each time. They don't answer phone or return phone calls when you leave voicemails. They need to be put out of business.

Malynda D
Brought down my cortisol levels and I feel a huge decrease in stress!

Lucy R
Helps with inflammation and pain. Helps me sleep sounder.

Cathy K
Double Woods Suppletments
the magnensium ltheronate works great to help with sleep