Dollar Shave Club Reviews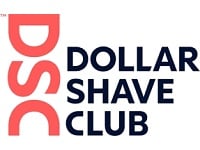 Dollar Shave Club is a monthly membership club which allows its users to choose their choice of shave equipment that will be shipped to them each month for a flat, affordable fee.
This company promises their customers "a great shave for just a few bucks a month." New members simply need to select their preferable type of razor blade, pay their low monthly fee, and they will be shipped right to your door.
This system gives customers benefits over traditional companies like Dorco and Gillette because there is no more need to over-pay for blades and no more forgetting to buy new blades. You can also cancel your membership at any time without penalty.
They have three different types of blades to choose from. It's only $1 a month for five Humble Twin blades, $6 a month for four 4x blades, and $9 a month for 4 Executive blades.&nbsp
&nbsp
All new members will receive free handles which are compatible with their choice of blade. If you ever decide to upgrade or downgrade your choice of blade, you will receive another compatible handle completely for free, no special discount codes required.
And though the Dollar Shave Club commercials may be aimed at men, they say their membership club is great for women as well – though women may choose to use any razor blade they wish, the DSC recommends their 4x blade as being particularly enjoyed by women.
For members that are not frequent shavers and may not need the amount of blades that are being offered by the DSC they have the option of the "Not So Hairy" plan. This plan allows your razors to be shipped and billed every other month.
Also, for every friend you successfully refer to their membership program, you will receive $5 of DSC Credits added to your account. These credits will be deducted from your account before your monthly charges are applied.
If you have any experience with Dollar Shave Club or their products, please leave your reviews below.
You may also be interested in
Dollar Shave Club Customer Reviews

Jake J
I like the quality of the blades, the wipes and so on, and I don't have to worry about having an adequate supply of my bathroom supplies.
Not the best quality you can get, but the price is reasonable. :-)

Doug S
Cheap junk, not worth the money. My last order was shipped from the state directly north of me and it's taking over 8 days to get here. Handle is crap, blade gets stuck on it and you can't get it to release. Customer service is a joke.

Rodd R
Ordered 2 different fathers day gift packs ! I just received a box with a bunch of little poop ! There were no gift boxes for the fathers just a bunch of hotel style poop in the box !~!~! Wtf !~!~!
When I contacted them about the mistake , I got another load of poop ! The jerks did apologize but offered no solution . Just an apology that was surely part of the poo is supposed to spew to customers that have been poo'd all over !
Permanently off this ride . The original owner never would have let this happen ,the Gillette take-over has show it's ugly head once again besides raising the cost of $1 blades to lowering the quality of service to you may receive an e-mail !
R l Ringquist , extremely unsatisfied consumer !

Mike M
The handle is terrific...very heavy and sturdy (worth the $5!). The blades, however, are not the best in quality/workmenship. I have the 4-blade and find myself angling more to get a closer shave. Also, I lightly tap the blade against the sink to clear the hair from between the blades and each time the blade breaks away from the small piece in the back that holds it together. Fix that and I'll be a member for life!

Nash
Not worth it! What savings? I can get great blades at my local Wal Mart at a much cheaper price

Leo B
I got a Dollar Shave Club gift card for Christmas and I signed up and placed an order. The first thing I didn't like is I had to give my credit card to complete the order. After the order was placed there was no indication if they charged my credit card or deducted it from the gift card. Also there is no where on the web site that I can find out the balance on the gift card. This is just a slimy business practice. Hopefully I will able to complete the gift card and when that is exhausted I will no longer use their services no matter how good their product is.

Gregory R
So far, I'm not impressed
I joined DSC because I liked the concept of not having to be concerned about keping an adequate supply of blades on-hand.
I started with The 4X model. Frankly, I am still not convinced that I like the shave.
1. I do not care for "the angle of attack". It shaves like I am dragging a board across my face, pulling shaving cream along with it.
2. To get a really close shave, I normally shave first with the grain. Then, I go over my face once more, using lots of water. However, with The 4X, I have found that I have to make multiple passes, to get the smoothness that I seek;this has invariably led to multiple nicks and cuts.
After using it for several weeks, I decided I needed a razor that could trim my sideburns properly (The 4X doesn't allow this easily), so I switched to The Executive which claims to have a trimming blade.
Since The Executive won't ship fo anothe week or 2, I decided to try my old 2-blade, Gillette Sensor razor, once again. And, I discovered that my old razor isn't so bad, after all.
1. With its "angle of attack", The Gillette Sensor tends to "pick-up" the shaving cream, allowing more passes without rinsing.
2. I find that I need no more than 2 passes in order to get my smooth shave with my old razor.
I believe that I am going to cancel this whole thing.
I have

Terry W
Definitely a very satisfied Dollar Shave Club customer!
DSC rules when it comes to customer service! I first tried their blades and other products in July of 2014. I had been very satisfied with my former blade (Schick Hydro 5), but was frustrated by its increasing cost. I compared the DSC 4x4 to my old blade and felt that it was almost (but not quite) as good as the Hydro 5, yet much more cost effective. DSC gave me a gratis upgrade to the Executive (their top-of-the-line blades), which I felt matched the quality of the Hydro 5 for a much better cost. That sort of attention to customer satisfaction is what made me a DSC convert.
I'd heard good things about the Harry's blades and placed an order to be able to compare the two clubs. It hasn't arrived yet, but I almost feel guilty now, like I'm cheating on DSC, because it was right after I placed the Harry's order that I had a problem with my last DSC order, and they remedied the situation in a manner that shows that they truly care about customer satisfaction.
I recently experienced a delay in receiving an order and contacted DSC about my disappointment. Based upon shipment tracking info, it became apparent that the delay was no fault of DSC, but had something to do with the transfer of carriers between DHL and USPS, as my box sat in Missouri for almost 6 days. DSC responded very quickly, shipped out a new box, credited my account, and informed me that my December blades are on the house. That response far exceeded what I could have expected. It's not just the products that keep me a DSC member - the sincere commitment to customer satisfaction is outstanding! It's just like their online ad states - DSC is f***ing great!
I have been shaving my face (except goatee) and head with the DSC Executive for almost a year-and-a-half now, and have never nicked or cut myself. Due to shaving my head and showering perhaps too frequently, the top of my head used to become very dry and flaky. The Dr. Carver's Magnanimous Post Shave has alleviated that problem, with the help of occasional use of the Dr. Carver's Miracle Repair Serum.

Salvador S
I tried all 3 types of blades and each type seems to "mock" a popular brand on the store shelves. However, the blades (and even the handles) fall short of their copied cousin. I'm guessing these are cheaply manufactured off-shore products to sell cheaply.
Although they provide a good shave the first couple of times, anything more than 3 or 4 shaves with the blades leaves more to be desired.
I give them 3 stars because I love the concept, the cost savings and the free shipping, but the product could use a more "quality" upgrade.

LeAnne R
I've been a member of Dollar Shave Club for about 4 months now (I have the Executive Package, $9/month) and I can honestly say that it's been incredible!! I shave every day, EVERY DAY and I'm saving about $200+/year being a member of the club; I use razors that cost about $25 for 4 blades. I usually use lotion to shave with & my husband uses shave gel, but I was pretty impressed with the butter sample I received, so I've added it to my next shipment and will continue to do so - gotta have those smooth legs for Summer!!
Five star experience with the club, the service, the changing of the shipments as I want them and I recommend this service to all of my friends and family.