DogVacay.com Reviews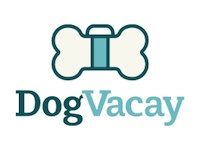 With over 10,000 vetted and insured dog sitters across the country at DogVacay.com, it is easy to find a dog sitter in your local area and you can book the reservation online. Instead of caging your furry pets in a kennel while on vacation, bring them to one of the hosts' homes so they can relax in cozy environment. To create a profile, simply complete and submit the online form with information about your dog.
From there you can start browsing hosts close by using your zip code. If you have a last minute siting request, you may contact the representatives at DogVacay to receive immediate assistance. Many hosts sit at their home and may accept a maximum of three dogs at any one given time.
Others may have the flexibility to stay at your home. Accommodations for either option can be found through their site. When you select a host that suits your needs, you may schedule a Meet-N-Greet before your stay. This gives you a chance to introduce your dog to the sitter and ensure you have hired someone whom you feel comfortable with.
Rates start at $25/night and all reservations include free pet insurance, 24/7 customer support, emergency services, and a 100% money back guarantee. You can pay online or by phone with a Visa MasterCard or an American Express. Your credit card will not be charged until the host accepts the sitting request.
Additional services sometimes offered by sitters on DogVacay include dog walking, grooming, and even "taxi" services for pickup and drop-off. Each sitter's profile will include details pertaining to any extra services they offer as well as pricing information. To become a host complete your free profile with information about the services you offer, the home environment you provide and the experience you have caring for dogs.
Within the profile you will also be able to list your rates, availability and your cancellation policy. Once you've created your host profile it takes up to 2 business days to receive an email stating whether or not you have been approved. Upon approval your profile will be live for dog owners to browse. Payments are handled electronically via PayPal and processed the first business day following the last day of the dog sitting job.
DogVacay takes 15% of successful bookings. To gain status and ranking as a host, DogVacay offers a number of way to earn badges and credentials. By obtaining these and displaying them within your profile, you earn credibility and will be afforded with more sitting requests.
When comparing Rover.com to DogVacay.com there are a couple of differences. Rover.com screens their hosts prior to approval while DogVacay approves hosts through an online request. Age requirements for sitting are also different; DogVacay hosts must be at least 18 years of age but Rover.com will accept those as young as 13 years old with permission from their parent or guardian.
Few complaints have been found in online reviews. From the hosts' side, payments were not issued to them according to what was agreed upon. There were not many complaints from dog owners either; one mentioned that the home was not suitable for their dog or any dog for that matter. Another owner hired a host because she agreed to provide the dog with the medicine for his illness, the sitter did not follow through with her promises and the dog became extremely ill.
Finding a sitter through the internet for you precious dogs shouldn't be a rushed process. Meet with the sitter and go to the location where your dog will be staying. Additionally, if you dog has special needs or is sick, leaving them with someone you found through the internet may not be the best route to take.
Read Next: How to Choose the Right Food for your Dog: A Detailed Guide
You may also be interested in
DogVacay.com Customer Reviews

Rick N
After several emails back and forth with the "Support and Trust" Department, which turned out very poorly by the way, the department actually had the "brass" to email me a request for a review.... wow... The following is what I sent them.. (I was being tempered).
From my Support experience I believe your whole support system is geared to not paying legitimate claims by:
Isolating the appropriate wording in the guarantee to suit without fully explaining the rest.
Mis-representing the relationship between the company and the care providers.
Attempting to re-define english in explaining that a "guarantee" can somehow be a "gesture".
Not allowing contact between the claimant and the individual or individuals who make the final decision.
Generally, no actual support and no trust from me.
Rover is a great concept run and managed by corrupt people. Not only will I never use you again but I will make it a personal mission of mine to warn off as many people as I can.
Good Riddance.

Chrystal
Important to do your homework
I'm a Vacay host, and I can say after being with them for years that it's really crucial to do your homework on this site...like anything.
There is fine print about fees, how insurance works, and so on. Hosts hate the 7% or whatever it is nonrefundable fee they charge for basically processing things online. Calling it "safety" or whatever is annoying. Most places call it processing...it's about the card and website stuff...hosts never see that. Rover and other places have it and it is 5% I think.
But the #1 main thing is that not all hosts are of the same quality, experience, dedication, and caliber. It can take hours and days of reading and research to try to find the right one. The good hosts are out there. I say this because I had to look for a host when I traveled.
Red Flags:
Takes reservation without meeting your pet or even speaking to you
Has few pictures on their profile, hardly any of dogs
Pictures show dogs in dangerous places, like loose in front of a city street
Little feedback, no detailed feedback, feedback seems illiterate
Does not ask you many questions about your dog..allergies, where it normally sleeps, if it fears loud noise, etc.
Does not allow your dog to meet their dog or other guest dogs on meet
Does not allow you to see inside home or yard on meet, or holds meet away from their home
Does not care if your pet is on a leash or not
Does not require your pet to be altered or vaccinated, registered with your city.
Seems to take any and all dogs with no boundaries or standards.
Does not talk to you about how to prepare the dog for his or her visit, to reduce any stress or anxiety.
Their description says they love dogs....but nothing about their actual experience caring for them.
Description does not detail work hours, schedule, what to expect for your dog, other people in the home...
While new people just starting out may not have many reviews or many repeat clients, they should have some quality information out there for you to read, and be willing to put in time to meet with you, answer all your questions, etc.
I have many regular, loyal clients and their dogs are like my dogs. But I do not deal with people who are in a huge hurry, who are leaving town for 3 weeks and just remembered they own dogs one day before they leave, for example. I'm not going to risk my home, my pets, or anyone else's pets with wildcard, last minute dogs. For any amount of money.
Some hosts will. And if you are in a huge hurry, then going with a traditional kennel or your vet will be safer for your dog.
Ideally, look around and find a host long before you have a trip. Meeting and knowing you have a place is good, in case you have an emergency. Emergencies happen. Once I have screened a dog, done the meet and greet, which can take as long as an hour depending on dogs and humans, then they CAN call at a moment's notice. However, if there are already dogs here, and it won't be a good fit, I have to say no. Turning people away is sadly part of being a responsible host.
Traditional boarding won't do that...they have kennels and runs and divide dogs up.
I'm a nut about safety and medical things, and take pictures and will call owners about stuff while they are away if I see anything concerning. Not all hosts do it. I care more about the dog than people's feelings, though.
I have seen Vacay investigate and fire hosts for bad behavior, for what that is worth. It's always sad to hear the horror stories. But I also have heard the good ones.
Three times I found lumps on my guest dogs, recommended owners have the vets check those, and they turned out to be something that needed to be removed. (Probably 23 times it turned out to be nothing...but I mention things I notice)
Just remember that unfortunately the company does not have a team to inspect houses or anything. They used to do more thorough screening of hosts when I signed up back in early 2012, but they got big. Now they trust people will leave bad feedback or complain about bad hosts. =/ Do the legwork to find good ones. Report the bad ones if you find any. I WANT other good hosts out there. If I don't have room for the dogs I know and love, I want them to be able to go to good places.
Lastly, I love this work. I love my guest dogs. They are happy to arrive, my own dogs are happy to see their buddies and play. I get to know them. I enjoy grooming the long haired ones. I love working with them and owners on weight loss or training, or gaining confidence and watching the dogs mature. I like that the regular dogs know each other, too. For me, this is a lifestyle, not a hobby. Find hosts who are invested. You will be glad you did.

David S
Incredibly bad experience with injury to a dog
We made a reservation with a host through DogVacay.com. One of the tings we liked was the website's guarantee of $25,000 insurance per pet per stay.
We went to a "meet & greet" at the host's home. She let s in the back yard and had our two dogs look around it for a few minutes. She then said she would bring out one of her dogs to get acquainted. She told us that her dog was somewhat territorial and might assert her dominance in the first meeting, but we could believe what happened next. The moment she let her dog out it ran over and attacked our Lab. After some yelling and pulling it left the Lab and ran over and attacked our Golden Retriever. With some more yelling the attacking dog separated from the Golden but then came back at the Lab and attacked it more viciously than the first time. I've never heard yelps of pain like what I heard from our Lab in the several seconds the second attack lasted. We finally got the attack dog backed off, and I told the host that there was no way I would leave another dog in her care after that.
We could tell both dogs, and especially the Lab, were shaken by the attacks, but we didn't know until we got home that the Lab had been injured, with a tear in one of her ears. We spent then next hour and a half at an emergency vet clinic getting her attended to.
The cherry on top of this is that when we asked DogVacay is their insurance would cover the emergency vet bill, they said "no" because it was only during a meet & greet and not during an actual stay. Of course, we already had a reservation and there would've been no meet & greet but for DogVacay.
I should add that notwithstanding this incident, they still feature the host with the attack dog on their website. All I can say is, BUYER BEWARE.

Stella
Non-refundable Fee BEWARE
DISHONEST!
Dog vacay charges a non-refundable fee every time you book a reservation ( the term "full refund" does not mean you will get your 7% fee back) which is not disclosed anywhere in their cancellation policy,check-out or anywhere that is considered plain view to an average person. The topic is HIDDEN and the only way you can find it is if you search for it in the search bar. They don't even have the decency to disclose it on the main page of the support center!!!

Carolyn
Must do your due diligence with each sitter
I have a dog with a few behavioral issues so I need to be really careful who watches him. I found 2 wonderful local pet sitters on this site. In fact, I just returned from vacation and a second booking with one of them. Both are very caring dog lovers who knew how to handle my dog with love and kept in touch with me daily. I felt like I was leaving my dog with family. I would give both ladies 5+ stars. I gave the site only 4 because there are definitely some jerky people out there who are unqualified and just doing this for the money. I recommend the following: (1 ) set up a meet n greet far in advance of your planned vaca. Don't wait until you are desperate. The meet n greets are crucial. If you are not 100% comfortable, don't leave your precious pet there.(2) Meet a few different sitters and try to use each one at least once a year. Very important to have reliable back up. (3) Avoid sitters that also do heavy dog walking. They won't be able to give your dog as much attention and are often rigid with pick up and drop off times. I stopped using one lady who I really liked because she became too high maintenance with that. (4 ) Avoid sitters that take in too many dogs. Sitter might be great but it compromises supervision and animals can be unpredictable. There are good and bad on all of these sites. I think this one is better than Rover.com based on the quality of sitters I have met.

Alice F
Setting up a meet and greet, I was asked to put in my credit card. After doing the meet and greets with two of their members in the long island area. I found a friend who volunteered to take care of my dog. I informed both people that I would not be using their service. I did not reserve dates but was told to put in a cancelation by one of the boarders. Upon doing this, I was charged 202.00 for cancelation. First of all I never reserved dates in their system and secondly I was never told there would be a fee for inquiring and doing a meet and greet. This is a scam. I had money stolen from me and all I did was a meet and greet. I will never use this service again. And caution anyone before putting your credit card into the system that you know what you are getting into.

Rebecca
inferior pet safety and trust
I Boarded my dog with DogVacay for 4 days and upon picking her up she was very sick; throwing up, in and out of consciousness, urinating everywhere. I called DogVacay (very upset and panicked) and they told me to take her to the vet (she was found to have gotten into something toxic/or given something toxic). Shaun their 'trust and safety" specialist insured me that they would look into their sitter but even with the Vet's paperwork and pictures/videos I sent they did nothing. I would not recommend DogVacay with their horrible customer service and glaring disrespect for their clients. This company fails to protect their current clients, they show gross negligence towards future boarding safety by not removing this boarder from their site, and they do not respect their customers as their "protection policy" is nothing more than a ploy to give the appearance of safety in their boarding houses. I would sincerely implore anyone who is looking into using this service to look elsewhere (Rover, or other certified boarding houses) as you never know what your going to get with DogVacay. They clearly won't protect your pets or you if something bad does happen to them.