DermalMedix Reviews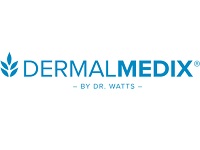 DermalMedix Customer Reviews

Joseph G
Been suffering with an un-healing wound
I've been suffering with the un-healing wound on my left foot on the ball of it because I can still walk it does not seem to heal fully it will go there when it's not open but it is painful and I have sort out the services of podiatrist to help.
When I found footmedix I start I ordered it and started using it immediately well has not yet healed my foot it is certainly soften the scar tissue around the ball of my left foot and the wound seems to be getting smaller. I did consult my podiatrist before ordering medication and he said he'd heard of it I knew of some people that got some relief

Mildred V
I have been using for about two weeks. It has helped the dryness somewhat. I still have a callus on the bottom of my foot that is no better but am hoping it will be better in the next few weeks.

Patty
I was ordering a jar of DermalMedix. It was $49 + additional shipping charge. A window popped up saying if I order a three-pack I would get a bigger discount and free shipping, so I said yes. They then still charged me with the first jar and shipping, then added on the three jars to my bill. They charged me for four jars and a shipping charge. I immediately contacted them to cancel the single jar with shipping charge. They refused. Even though this order did not ship, they said they cannot cancel. When it arrives, I have to pack it up and ship it back at my expense.