DermalMedix Reviews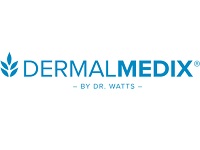 DermalMedix is a skin care company headed by Dr. David Watts that has created a number of skin care products including SculptMedix and FootMedix.
How Does It Work?
DermalMedix was created by Dr. David Watts, a doctor and an Army Major who speaks each year to the United Nations regarding medical safety and ethics.
According to their website, many skincare formulas rely on low quality ingredients that may actually damage and weaken your skin over time, taking any short term improvements and making the situation worse.
FootMedix, on the other hand, works by stimulating and fortifying new skin growth, promoting increased circulation, eliminating pain, and giving you stronger, smoother skin. And it doesn't just heal dry skin, but a variety of other problems as well, including numbness, corns, foot fissures, and fungus.
Their website says that FootMedix should be applied to clean, dry feet, beginning with a small amount that is massaged directly onto dry, damaged skin.
They recommend applying this product twice a day, and that a single tube will generally last about a month. Because every customer's body is different, the website says it is difficult to determine when you see results, but many customers begin to see improvement after the first use.
Ingredients and Side Effects
Though this website points to human epidermal growth factor (hEGF) as their primary ingredient, they actually do provide their customers with a full list of product ingredients on their product page, so customers with allergies or other known side effects to particular ingredients will be able to look through this ingredient list to see what this product contains.
Cost/Price Plans
Though this company does reference "choosing your package" when it comes time to purchase this product, it appears that the only real option for purchase from their website at this time is a single tube of FootMedix for $120.00, with free shipping.
Refund Policy
DermalMedix offers their customers a 90 Day Money Back Guarantee on all products purchased from their website. This 90 day period begins on the day the product is shipped from their company; not the day it is delivered to your home.
All returns must be shipped with a trackable number, and customers must contact their Customer Service team for specific return instructions before shipping their product back.
Unfortunately this website does not provide any information whatsoever regarding whether or not this product can be opened and used and still be eligible for return, or if customers are only able to ship back unopened products.
Concerned customers will want to contact their Customer Service team about this issue before ordering this product, or at least before opening it.
Customer Service Contact Info
Customers who would like to contact Customer Service with any questions, concerns, or complaints can do so by phone at 800-425-0243, by email at [email protected], or by submitting them directly to their website through their Contact Us link.
Reputation
This company appears to get positive reviews from their customers, however many customers did point out that the price of this product is very high considering that it doesn't actually cure cracked heels and feet.
The product needs to be used on a regular basis to ensure the cracks don't come back, which makes this product even more expensive than it would already be for many customers who were hoping they would only need a single tube.
Competitors and Alternatives?
There are actually many different products available both online and at your local drugstore which promise to help people with painfully dry, cracked feet, so customers looking for other options will have a variety of choices which better meet their needs or their budget.
If you have any experience with DermalMedix or their products, please leave your reviews below.
You may also be interested in
DermalMedix Customer Reviews