DealsPlus.com Reviews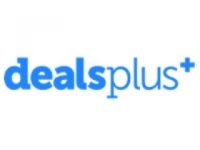 DealsPlus is a website that claims to help people spot savings and good deals. With over 135,000 coupons distributed between shoppers, this website helps more than 7 million DealsPlus monthly visitors share the best deals and coupons with each other.
Products
Their featured discounts and deals are separated into various categories. The first section you view when entering the website is their Featured Coupons section. This list contains different coupons to famous stores such as Coach, Nike, Bed, Bath & Beyond and more.
They also showcase different deals the staff at DealPlus have handpicked themselves and personally recommend. They also sort their deals into other different categories including most viewed, top voted, and personal recommendations for you based on your past purchases. You are also granted the option to follow certain boards to receive notifications and updates about the saving listed on that specific board.
Another unique element of dealsplus.com is the option to vote on different deals so you too, can share and recommend these impressive savings with others. Not only can you vote with a thumb up or down icon, but you are also able to comment on these deals to let others know whether or not you had a successful experience with that deal.
How Does It Work?
If you are a shopper, the process is simple: scroll through the website and once you've found a deal that looks appealing to you, simply click the button that says "shop now", "copy code" or another promotional tagline. Once you've pressed that button, you are free to shop, peruse, and pick out your favorite items on that store's website for a discounted price.
Sometimes certain deals can't be activated on the store's website, but rather with the store or restaurant app. Some companies encourage you to download their apps in order for the discount to work properly.
You can also shop for deals through their app or by subscribing to receive daily deals and discounts via email. If you feel bombarded by the amount of emails they are sending you, you can easily unsubscribe to these messages and return to viewing the deals on their website or app.
Cost and Price Plans
A really exciting benefit of this website is that It is totally free to sign up for DealPlus.com.
They even have an option called the Money Makers Program where you can sign up to post different deals, helping you actually make money off of the website. You receive a $10 sign up bonus as well as earning up to $1 for posting 10 deals or coupons. Additionally, if you refer a friend to the money maker program, you can receive a 10% bonus of that friend's earnings.
Customer Service
If you have any common questions for them to easily answer, they have a FAQs page available to address any popular questions you may have.
If you can't seem to find your desired question on the FAQs page, they have a Contact Us form available for you to fill out and submit to them with any comments or concerns you may have.
Online Reviews/Complaints
DealsPlus does receive fairly mixed reviews when it comes to how satisfied people are with the deals and discounts presented. Some shoppers find issues with this product, as some of the deals listed are already expired, sold out, or they find the coupon codes unable to properly work.
People are, however, impressed by the ease of the website and app. They find it simple to scan and peruse through both the website and app to easily find the discount they are searching for.
Competitors and Alternatives
If you'd like to learn more about different savings and sales available in great detail, Hip2Save would be a helpful option to check out. They post several blog-style posts daily talking more about the savings and also include pictures to complement the descriptions as well. While it is helpful, some people feel overwhelmed by the amount of blog posts shared on this site.
Frugaa uses a similar process as DealsPlus by showcasing different popular deals on their website. A unique differentiator though is a shopper will have the ability to filter their search by different categories, stores and can input their desired budget to help narrow down the bargain shopping process.
DealNews is set up to have a similar website and discount shopping process as DealsPlus. The main problem with this website is a lot of the deals don't seem to be very accurate, according to recent reviews. They also provide a lot of great deals to shoppers via email, but sometimes seem to bombard them with several emails a day. The ability to unsubscribe to these emails isn't as simple as it is with DealsPlus.
Where to Buy?
The great thing about DealsPlus is everything is located directly on their app or website. Sometimes when you find the sale on DealsPlus, it will take you to the business's website or app to eventually activate the deal or purchase the product. You will find whatever you need right on the DealsPlus website or app and won't have to search for these exciting deals anywhere else.
Conclusion
The only thing more enjoyable than shopping is bargain shopping. This is a simpler and more efficient process if you know where exactly you can find the best deals. DealsPlus acknowledges that and in return provides a service that helps you not only find a great saving but tell others about that saving as well by granting you the option to share your opinion and experience with others.
You may also be interested in
DealsPlus.com Customer Reviews

Susan B
I have been fighting with this company for months. I just reviewed my bank account and they have charged me $59.63 for the sixth time for something I never ordered and I can't find a phone number the one I have says they don't have a mailbox set up yet Scam Scam

Susan W
I thought I was getting a moon light for free just paying $4.95 for shipping. WRONG STUCK ME WITH A $40.00 Subscription FEE.